1112 Motorcycle Ambulance Service
GARI

1112 Motorcycle Ambulance Service
- Views 100
- 11 Oct 2017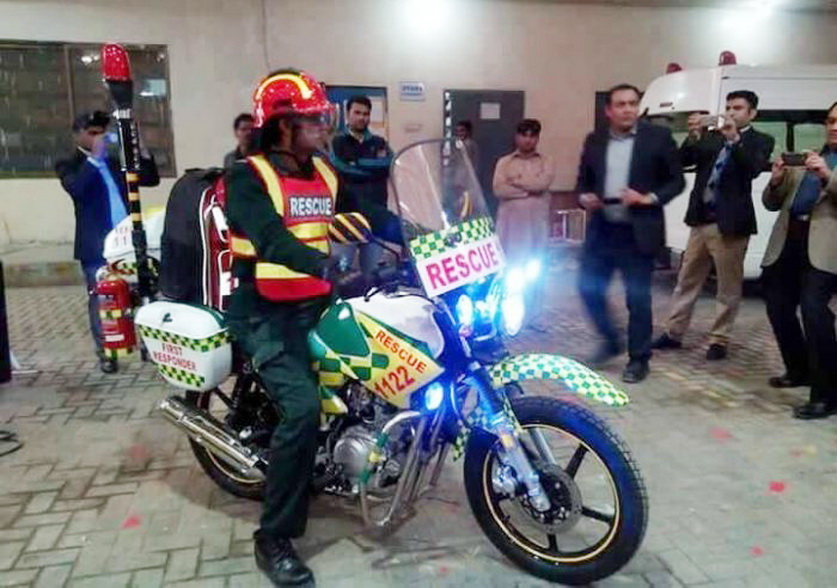 The
government
of the Punjab is going to introduce new rescue service in Lahore, which is 1122 motorcycle ambulance service. The chief minister of Punjab will inaugurate the new ambulance service in Lahore.
The launching of the new rescue service in Lahore,
rescue 1122 service
is the great blessing for the natives of Lahore. If any accident is happened within the narrow streets of the city, it was great hazard for the rescue vehicles to reach in these narrow streets. The government is starting this
motorcycle
ambulance service in Lahore and it will be extended to other nine divisional headquarters of the province in different stages.