Auto Loans: SBP Decreased Duration For Auto Loans

Momina

25 May 2022

155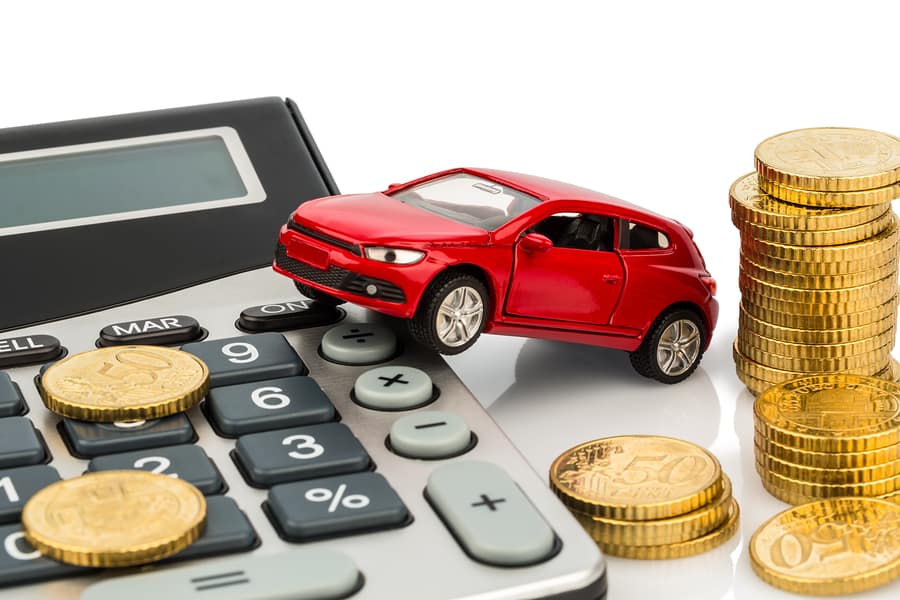 Auto Loans: SBP Decreased Duration For Auto Loans
The State Bank of Pakistan SBP has announced to decrease the tenure for Auto Loans in Pakistan to minimize the hardships for car imports in Pakistan and auto loan process in Pakistan. The SBP has released an official notification in this regard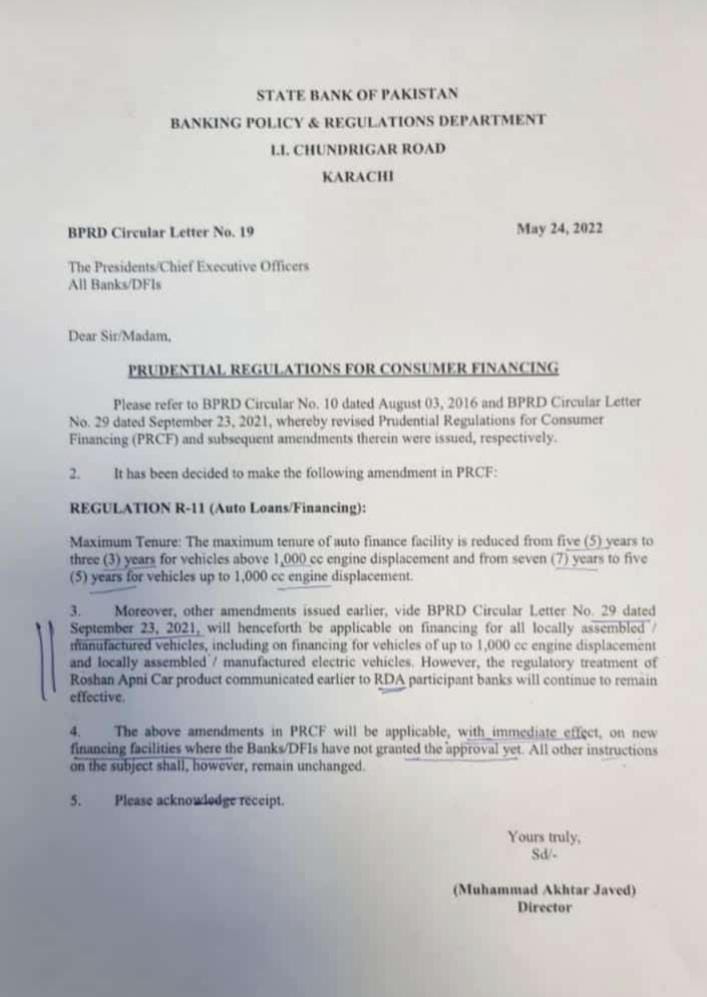 According to a notification, this is the second major step by the government to control the inflation and import bill.
The revised terms and condition are as under:
The auto finance facility duration has been reduced to 3 years from 5 years for vehicles above 1,000cc engine.
Tenure for vehicles up to 1,000cc engine displacement has been reduced to 5 years from 7 years.
As per the notification, all locally assembled vehicles, including on financing for vehicles up to 1,000 cc engine displacement and locally assembled/manufactured electric vehicles included for new amendments.
"New amendments are applicable with immediate effect, on new financing facilities where the banks have not given approval yet"
Ban on Car Import:
The government has announced a complete ban on the used cars and new cars import earlier this week. The initiative was taken to control the rising import bill affecting the economy of the country. The government banned almost 800 items in 33 categories.
Information Minister Marriyum Aurangzeb says this is an emergency situation, and Pakistanis have to make sacrifices and cut down their dependency on imports. She claims that this move will save the country $500 million monthly.
CBU Car Imports:
The government only allowed the import of commercial vehicles. The import of new and used (Completely Built-Up) cars under the SRO598 is banned. The government will not allow the entry of passenger vehicles or luxury cars in Pakistan.
The government has also announced the ban on the cars which are already booked and their delivery time is 19th May 2022. The vehicles already arrived in the Karachi port will be allowed to be handed over to the customers after clearance.
CKD Kits Imports:
The duties on the import of CKD (Completely Knocked-Down) kits for the local assembly of cars are also increased after the decision taken by government. According to reports, a proposal to increase the Regulatory Duty on cars above 1,000cc or 1,300cc cars to 100% from the current 70% has been given by the authorities. The decision will be viewed by the ministry and will be confirmed soon.
Related Auto News Updates
Add a Comment "Auto Loans: SBP Decreased Duration For Auto Loans"