Kia Sorento 2022 To Make Its Official Debut Soon
Kia Sorento 2022 To Make Its Official Debut Soon
Kia
is now planning to bring its popular SUV,
Kia Sorento 2022 new generation
with some major changers and upgrades. The
Kia Sorento 2022 SUV
was unveiled a year ago and its expected launch date was announced mid September 2021 and now it seems that the SUV is coming in the market.
Kia Sorento 2022 Upgraded Features
 Model: 2022 Kia Sorento
 Engine: 2.5L and 1.6L options
 Transmission: 8-speed automatic and 6-speed automatic
 Seating Capacity: 7 passengers
 Fuel Economy: 24 city / 29 highway / 35 plug-in hybrid
Kia Sorento 2022 Powertrain
The new generation of
Kia Sorento
is topped by hybrid and plug in hybrid powertrain. The plugin hybrid variant will be installed with 1.6 liter turbocharged engine linked to a 6-speed gearbox. The SUV is powered by a massive 66KW electric motor due to which it can travel up to 32 mile in a single charge. The Sorento SUV 2022 is a fuel friendly model hatchback.
Kia Sorento 2022 Exterior
The company has brought various cosmetic changes to the exterior of
SUV
. The Sorento 2022 have curved and sleek auto adjusting headlights. The car has modified character lines. It also comes with DRLs, low profile roof rails and sporty alloy wheels.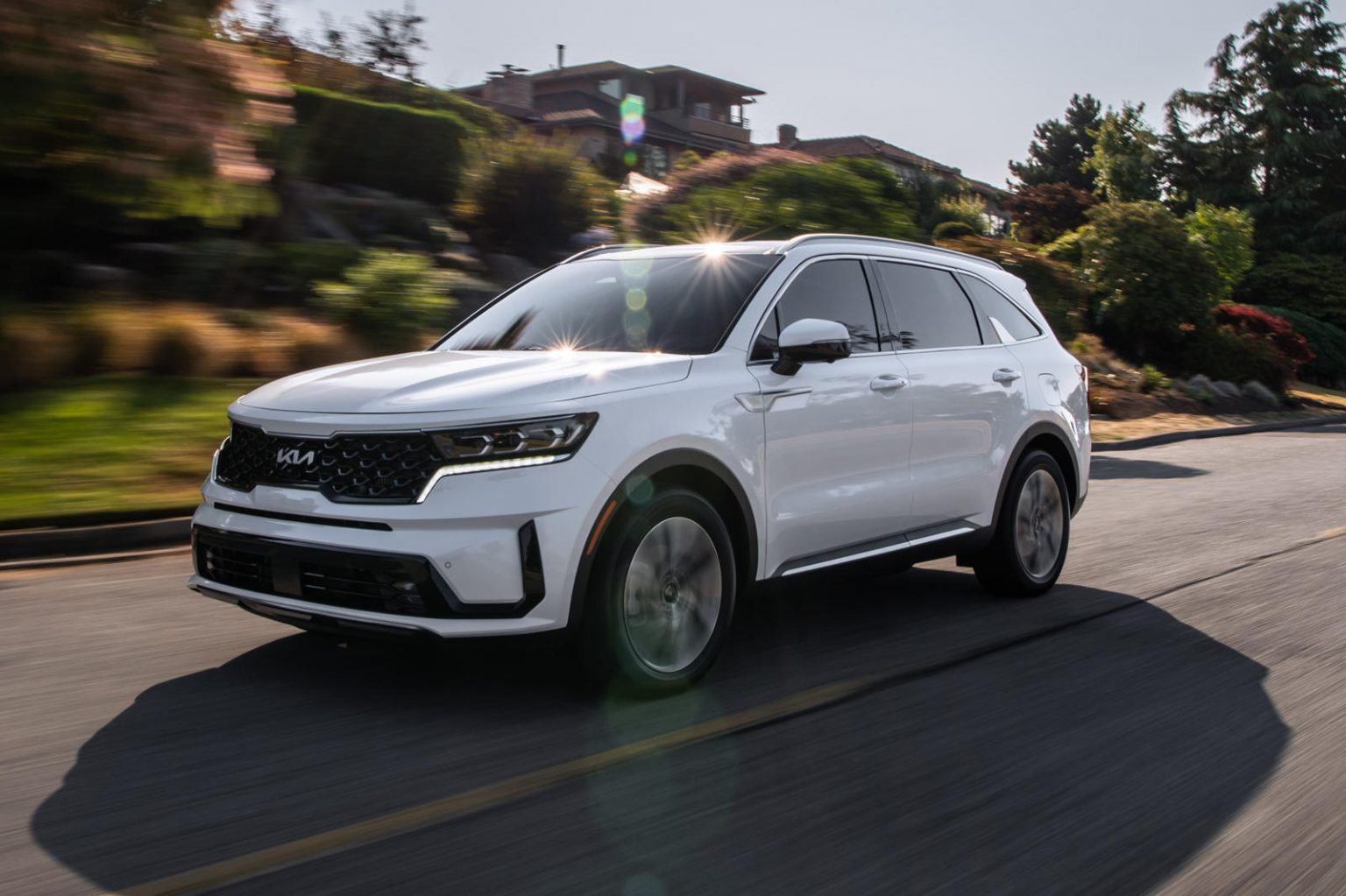 Kia Sorento 2022 Interior
The Kia Sorento 2022 SUV has two tone dynamic interior. The car is provided with all new SynTex heated seats. The cabin is more luxury and comfortable added with a touch of piano black. The SUV has 12-way memory heated front seats, dual zone climate control system and digital cluster.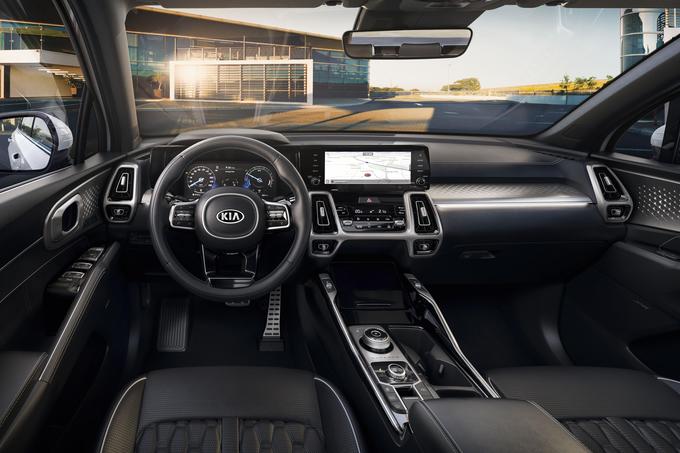 Kia Sorento 2022 Features
The Kia Sorento SUV comes with the following enhanced features:
 UVO link for remotely start-stop, lock-unlock, and change the climate control settings with smartphone
 10-inch infotainment system with Android Auto and Apple carplay
 Front collision warning
 Lane keep assist
 Afe exit assist
 Adaptive cruise control
 Smart airbags
Kia Sorento 2022 SUV Price
The Kia Sorento 2022 SUV is expected to come at the price of $24,490 excluding taxes and freight
Add a Comment "Kia Sorento 2022 To Make Its Official Debut Soon"