Launching of Universal Number Plates by Punjab Government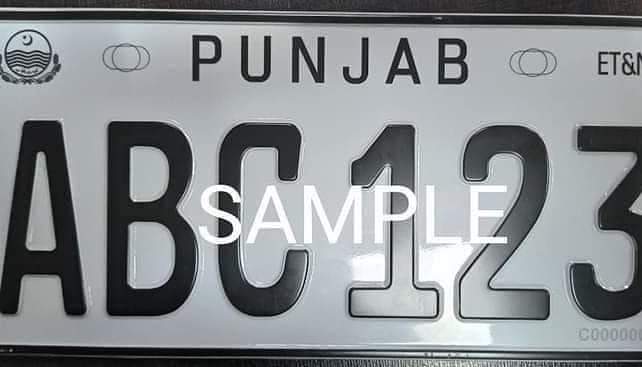 Punjab Government has made the announcement in order to launch the universal number plates all over the province. Punjab Excise and Taxation Department has issued the notification and it is decided to issue the number plates with the same serial number. The government has also made the decision to do the registration of the vehicles in all cities of Punjab under one serial from 17 August 2020. The excise department has also said that the plates of the vehicles will be ended with LFA, MA, BW, and RN serials.
Launching of Universal Number Plates by Punjab Government
.
The government has also launched the e-auction app for the universal number plates and the consumers can participate in online auction through this app. The AAA serial is introduced for cars, bikes and the CAA series for commercial vehicles. The government will start the registration of the auction of the attractive numbers from 23 August 2020. The registration numbers for the cars will be started from 1-999 from 1001-9990 for motor bikes and 1-999 for commercial vehicles. The registration of the e-auction of the passenger cars will be commenced from Rs.5000 for private motor bikes from Rs.500 and Rs.1000 is set for the commercial vehicles.
E-Auction Process
The government has published the advertisements that the consumers can take part in the online auction of the number plates by following these steps:
• You can download the e-auction app o r you can visit the Excise Department website
• Download the app and after three days enter online registration
• Choose the favorite number
• Participate in the e-auction
• Consumers have to take part in auction within three days of the registration.
The overseas Pakistanis should also note that they can also take part in the auction.
Issue of Registration Card:
The Punjab government has already resolved the issue of the smart registration vehicle card across the province. The government will get ready the 7 lac of delayed cards by September 2020. The report stated that the new plant is established in the building of DG Excise and the raw material for cards is brought in Lahore from America so that the department can start the process of the registration card.