Thailand Investment in Pak Auto Industry
- Views 100
- 31 Aug 2017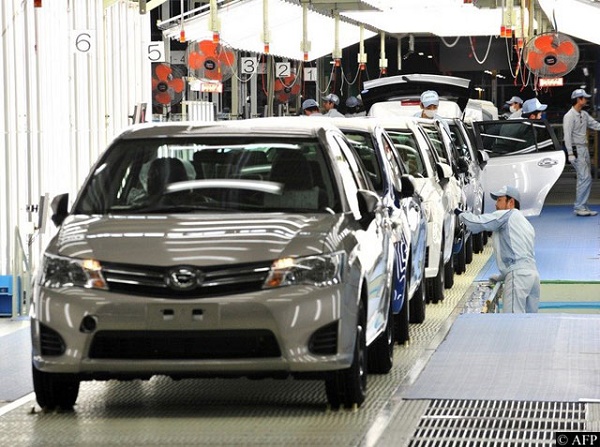 Thailand has declined to make investment in the
auto industry of Pakistan
. Thailand made this decision after 8th round of bilateral meetings between the two countries, which was held on 23 and 24 August 2017. It is reported that both sides finalized the text of proposed free trade agreement but the negotiations are still under way to reduction in tariff.
Commodity Advantage of Thailand
Thailand has comparative advantage in about 1000 commodities in which the electrical and
electronic appliances
, machinery and components and the automobiles and spare parts. The final decision of Pak-Thailand FTA would be done when the 9th round of talks would be scheduled on 14 to 15 November in Thailand between the two countries. Both the countries exchanged the final offer with the list of the items for free trade like textile and automobile sector to remove reservation of
business communities
.
The talks will be held on txt of agreement during 9th round with tariff reduction modalities and complete request lists of both sides and they offer the lists. Thailand looks for the drastic reduction in tariff on auto sector under proposed FTA.
Interest of Turkey in Auto Sector of Pakistan
Thailand and Turkey demanded the market access for auto sector in Pakistan. During the last round of negotiations of FTA, which were held in Islamabad, Thai authorities linked the implementation of agreement with access to auto sector in Pakistan.
Pakistan will engage local stakeholders of auto sector for consultation and he added that the delegation of auto sector will be sent to Bangkok to meet with the authorities of Thailand. The official said that they are facilitating the meeting between the private sectors of the two countries.
Pakistan has conducted the study to start the
Preferential Trade Agreement (PTA)
with Thailand. No further progress has been done and the study is still on the papers.
Final Agreement in October
Pakistan and Thailand agreed to offer the complete list on the Free Trade Agreement (FTA) on 15 October and they signed on the final agreement. Both the sides are agreed on total tariff line and they are willing on the
Mutual Recognition Agreement (MRA)
to harmonize with the standards and products. Pakistan wants to give concession on 100 products from Thailand to the ASEAN countries.
Pakistan's Commodity Advantage
Pakistan
has advantages on 684 commodities like cotton yarn, woven textiles, leather products, readymade garments, surgical instruments and sports goods. The official said while talking about FTA with China that negotiation on second phase of FTA with China, which would be granted from 13 to 14 September in China, which is headed by Secretary Commerce. He further added that Pakistan wants to give relaxation on 45 products for coming three years before introducing phase-II.