New Derbi Bikes in Pakistan

Derbi Bikes is a renowned motorcycle manufacturer known for its commitment to delivering high-performance bikes with a blend of style and innovation. With a rich heritage and a passion for engineering excellence, Derbi Bikes has carved a prominent place in the motorcycle industry.
Powerful and Dynamic Bike Models
Derbi Bikes offers a diverse range of powerful and dynamic motorcycles that cater to different riding preferences. Some notable models include:


Derbi Stx 150: A sleek and sporty 150cc bike designed for adrenaline-fueled riding experiences.


Derbi ETX 150cc: A nimble and agile 150cc supermotard bike that combines off-road capabilities with urban versatility.


Derbi Mulhacén Café 125: A retro-styled café racer with a 125cc engine, offering a blend of classic design and modern performance.


Derbi Terra 125 Adventure: An adventure-oriented 125cc motorcycle built for exploration and off-road escapades.
Innovation and Technological Advancements
Derbi Bikes is at the forefront of innovation, constantly pushing the boundaries of technology in motorcycle manufacturing. With advanced engineering techniques and cutting-edge components, Derbi Bikes ensures that each model offers exceptional performance, reliability, and rider satisfaction.
Distinctive Design and Aesthetics
Derbi Bikes are renowned for their distinctive design language and attention to detail. From sporty and aggressive looks to classic and retro styling, each bike boasts its own unique aesthetics that appeal to riders seeking individuality and style.
Commitment to Rider Experience
Derbi Bikes is dedicated to providing an outstanding riding experience to enthusiasts. The bikes are crafted to deliver a perfect balance of power, control, and comfort, allowing riders to unleash their passion for the open road.


Global Recognition and Legacy
With a rich legacy and global recognition, Derbi Bikes has gained the trust and admiration of riders worldwide. The brand's consistent commitment to performance, style, and quality has established it as a prominent player in the motorcycle industry.
As Derbi Bikes continues to innovate and push boundaries, riders can expect an exciting lineup of motorcycles that embody the brand's core values of performance, style, and thrilling riding experiences.
Derbi Motorcycle Latest Models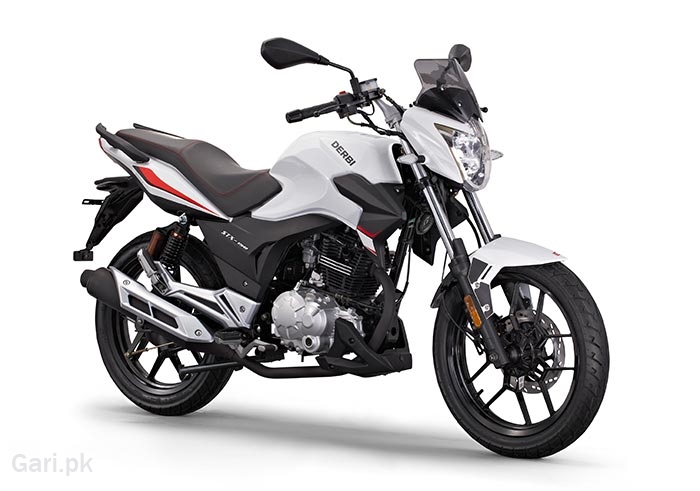 PKR 330,000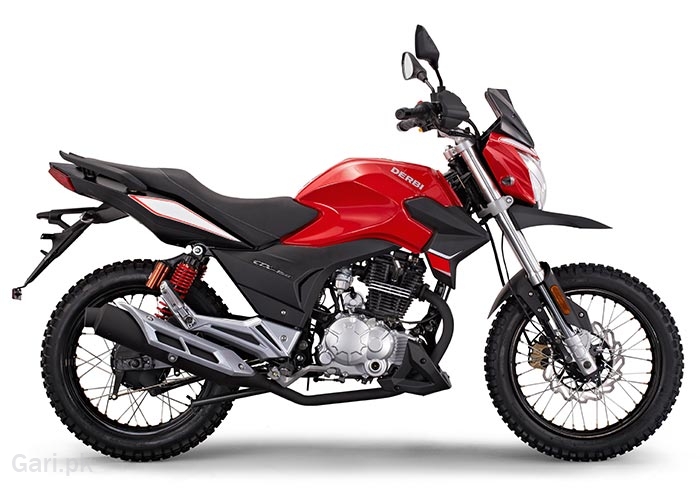 PKR 270,000
Recent Bike Reviews
Best for money
Iam using this bike.... And I love its ride.. Have beautiful design and looks like heavy bike.. And ita a budget bike ...
New
This bike is new and I can bought this range and I like him ...
Used Derbi Bikes for Sale in Pakistan