Proton Saga Back in Production Amid Challenges in Pakistan

Jawad

18 Sep 2023
146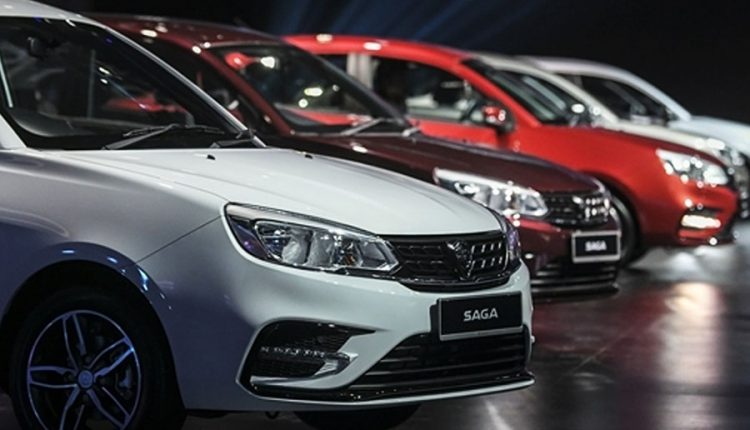 Proton Saga Back in Production Amid Challenges in Pakistan
Proton Pakistan
, a prominent automobile manufacturer, is making a strong resurgence as it announces the resumption of plant operations. After an eight-month pause attributed to strict government regulations and challenging economic conditions, the company is gearing up for a remarkable comeback.
Proton Saga Back in Production
In an exciting development for car enthusiasts, the highly anticipated
Proton Saga
has returned to the production lines. Despite facing fierce competition, the Proton
Saga
remains a preferred choice among buyers, thanks to its affordability, rich feature set, and impeccable safety standards. Prospective customers can now purchase the
Proton Saga at Proton dealerships
, where it is readily available.
Proton X70 Production Set to Resume
Building on this momentum,
Proton Pakistan
has set its sights on restarting the production of the
Proton X70
in October. This move underscores the company's commitment to elevating automotive excellence and raising the bar for the industry.
Expansion of Dealership Network
In a strategic move to enhance customer service,
Proton
Pakistan has established 35 new dealerships in key cities such as Lahore and Faisalabad. This expansion not only reaffirms the company's dedication to providing unparalleled customer experiences but also demonstrates its determination to fortify its presence in the region. While
Proton
expands its network, some existing dealers have opted to explore alternative ventures in the market.
Enhanced Services in Lahore and Faisalabad
Residents of Lahore and Faisalabad can anticipate top-notch services from Proton Pakistan's newly inaugurated dealerships, promising a more accessible and customer-centric experience.
The resurgence of Proton Pakistan's operations injects a fresh wave of optimism into the country's automotive sector. The upcoming months will be pivotal in determining the trajectory of Proton's presence in the market, as it continues to innovate and cater to the evolving needs of
Pakistani car
enthusiasts.
Related Auto News Updates
Add a Comment "Proton Saga Back in Production Amid Challenges in Pakistan"