Database query failed.
1146: Table 'gari.cars_mini' doesn't exist
Honda Civic 2014 Used Cars For Sale In Bahawalpur
Civic Cars in Bahawalpur: Honda Civic 2014 Cars for Sale in Bahawalpur. Search good condition, cheap, discounted, low price second hand new model Honda Civic 2014 used cars for sale in year 2019 in Bahawalpur Pakistan. Largest stock of genuine local and Japanese model Honda Civic 2014 cars for sale in Bahawalpur Pakistan at Gari. Civic Cars in Bahawalpur are available at bank lease & loan installment to buy online.
Sort By: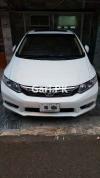 2014
Bahawalpur
76000 km
Rs 23 Lacs
Petrol
1800 cc
Automatic
Sep 5, 2019
---

2014
Bahawalpur
115000 km
Rs 20.5 Lacs
Petrol
1800 cc
Automatic
May 19, 2019
---

2014
Bahawalpur
89000 km
Rs 20 Lacs
Petrol
1800 cc
Automatic
Mar 26, 2019
---

2014
Bahawalpur
75200 km
Call for Price
Petrol
1800 cc
Manual
Dec 29, 2018
---

2014
Bahawalpur
43000 km
Rs 21 Lacs
Petrol
1800 cc
Automatic
Dec 2, 2018
---
2014
Bahawalpur
65000 km
Rs 19.8 Lacs
Petrol
1800 cc
Automatic
Nov 13, 2018
---
2014
Bahawalpur
48000 km
Rs 21 Lacs
Petrol
1800 cc
Automatic
Nov 10, 2018
---
2014
Bahawalpur
92000 km
Rs 19.5 Lacs
Petrol
1800 cc
Automatic
Nov 9, 2018
---

2014
Bahawalpur
29000 km
Rs 20.5 Lacs
Petrol
1799 cc
Manual
Oct 18, 2018
---
Filter