Inspection Service
Pakistan's First Car Inspection Service CarInspection
Whether you want to buy a used car, sell your old auto or just want to know the condition of your current vehicle, our CarInspection experts are here to help.
What is CarInspection?
CarInspection is a car inspection service where our team of auto experts inspects a car on 200+ points checklist using moderns tools and techniques to verify the car's health at your doorstep.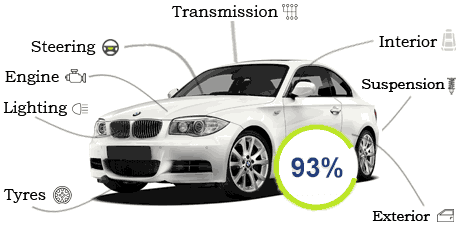 Buyer
Buy with Confidence
CarInspection helps buyers by providing them with a detailed used car inspection report that highlights all flaws and issues, allowing a better deal and a safer purchase.
Seller
Sell Quicker
CarInspection helps sellers by giving more authenticity to their Ad for Sale. Inspected cars get more offers, sell faster and get a better deal with less hassle.
Owner
Potential Problems Identification
CarInspection helps car owners by diagnosing any issues that might be affecting their vehicle performance without the hassle of dealing with unprofessional mechanics.