Cars For Sale In City Peshawar
Cars in City Peshawar: Cars for Sale in City Peshawar. Search good condition, cheap, discounted, low price second hand new model used cars for sale in year 2020 in City Peshawar Pakistan. Largest stock of genuine latest local and new Japanese model of cars for sale in City Peshawar Pakistan at Gari from May 2020 & June 2020 ads listings. Cars in City Peshawar, Punjab, Sindh, KPK, Balochistan, Kashmir AJK, Gilgit are available at bank lease, loan installment, with or without down payment, interest or advance to buy online today near me.
Sort By:

2006
Peshawar
138000 km
Rs 11.85 Lacs
Petrol
1000 cc
Automatic
8 days ago
---
2003
Peshawar
164000 km
Rs 11.8 Lacs
Petrol
PESH cc
Automatic
Mar 21, 2019
---

2013
Peshawar
57000 km
Rs 15.5 Lacs
Petrol
1300 cc
Manual
Jan 20, 2019
---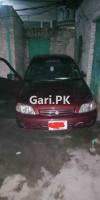 2007
Peshawar
30000 km
Rs 6.5 Lacs
Petrol
998 cc
Manual
Jan 13, 2019
---
Used Cars for Sale in Peshawar by Make
Popular Used Cars for Sale in Peshawar by Model
Used Cars for Sale in Peshawar by Area
We have 3971 Toyota, 1945 Suzuki, 1008 Honda, 200 Daihatsu, 112 Nissan, 64 Mitsubishi, 43 Mercedes Benz, 27 Hyundai, 25 Mazda, 9 Kia, 8 Lexus, 7 BMW used cars in Peshawar at best prices for people of Pakistan.
Toyota Pakistan Cars | Suzuki Pakistan Cars | Honda Pakistan Cars | Daihatsu Pakistan Cars | Nissan Pakistan Cars | Mitsubishi Pakistan Cars | Mercedes Benz Pakistan Cars | Hyundai Pakistan Cars | Mazda Pakistan Cars | Kia Pakistan Cars | Lexus Pakistan Cars | BMW Pakistan Cars
We have popular models of cars for sale in Peshawar Pakistan at cheap and affordable prices. Our latest 2020 Gari Bazaar / Marketplace for Peshawar includes 1796 Toyota Corolla, 666 Honda Civic, 599 Suzuki Alto, 467 Toyota Vitz, 408 Suzuki Mehran, 294 Toyota Corolla Fielder, 273 Suzuki Cultus, 223 Toyota AQUA, 220 Toyota Prius, 159 Toyota Corolla Axio, 137 Toyota Passo, 135 Honda City used cars for sale as per today.
Toyota Corolla 2020 | Honda Civic 2020 | Suzuki Alto 2020 | Toyota Vitz 2020 | Suzuki Mehran 2020 | Toyota Corolla Fielder 2020 | Suzuki Cultus 2020 | Toyota AQUA 2020 | Toyota Prius 2020 | Toyota Corolla Axio 2020 | Toyota Passo 2020 | Honda City 2020
Filter