New Dyl Bikes in Pakistan

Dawood Group of Companies, Dawood Yamaha Limited has manufactured this motorcycle and it has achieved the world class facilities to prepare the motorcycles in Pakistan. The company started joint venture with Yamaha Motor Company and it has introduced various new motorcycles, which were designed and engineered and it has launched various new models in the market. The motorcycle has 4 stroke engines and is also fuel efficient to run long distances in mere few liters. It works with BEWL to produce frame, rear arm, fuel tank, gears, fenders, cranks, cover cases for motorcycles. The assembly plant of the company is located in Hub and it prepares the motorcycles with high quality standards laid down by YMC.
Dyl Motorcycle Latest Models
PKR 0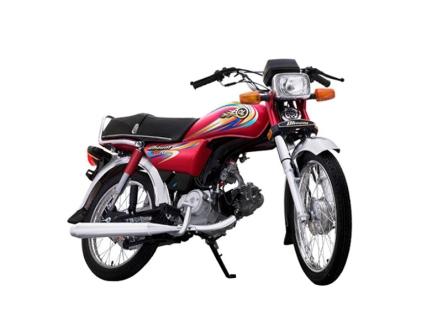 PKR 55,000
Recent Bike Reviews
Likes
I like very much it looking owsome I patches this bike but I cant any guide me please help me it's very hard so I try option more more many more I ...
Power, Quality, Performance and Mileage
I have 2004 Hero RF 70, 72cc Bike in black colour. It is the best bike in Pakistan. I would like to know the recently introduced/launched 2019 mod ...
Used DYL Bikes for Sale in Pakistan