Honda CD 100 Euro 2 2019 Price in Pakistan & Specs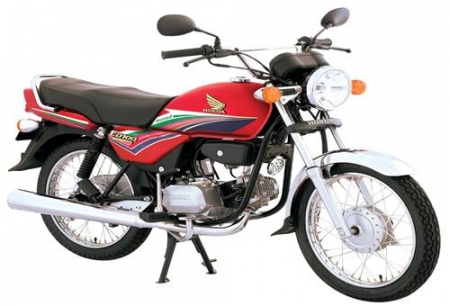 New Honda CD 100 Euro 2 Price in Pakistan
Body Type: Standard
The customers can check Honda CD 100 Euro 2 price in Pakistan 2020 of the new and fresh model, which has various features like the shape and other information is also shared here. Honda Motorcycle is the wonderful product and the people are cycling for different purposes like the commercial o r personal purposes. Honda has released the new creation of Honda for setting new trends in the world of bikes. Atlas Honda is the joint company of Honda Pakistan and Honda Japan group, which has made the adventure bike for the people. This Honda bike is excellent and wonderful travel partner on different sorts of journey. This bike is made with new style of head light and it is another impressive move after replacing old designed front light with the modern and latest sporty to compliment the overall performance of bike. This motor bike is added with the carburetor, ignition starting mode and quick start system with the stable acceleration.
Honda CD 100 Euro 2 new model has the high strength and the engine of the bike can give the smooth drive over the versatile terrains of bike. The bike has the maximum speed of 112 kph and it goes up to 121 kph. The engine of the bike is going up. Honda Euro 2 is added with smooth braking and it has less vibration and it has t he excellent road grip. The average fuel consumption of the motorbike is 60 kms in a liter and it moves to 48 kms, when it drives fast.
Honda CD 100 Euro 2 2019 Specifications
Do you own a Honda CD 100 Euro 2 2019 bike?
Share your experience by writing a review!
Write a Review
New Honda CD 100 Euro 2 2019 Bike Comparisons
Used Honda Bikes for Sale in Pakistan