"101 Changes" in New Honda CD 70

24 Aug 2021

552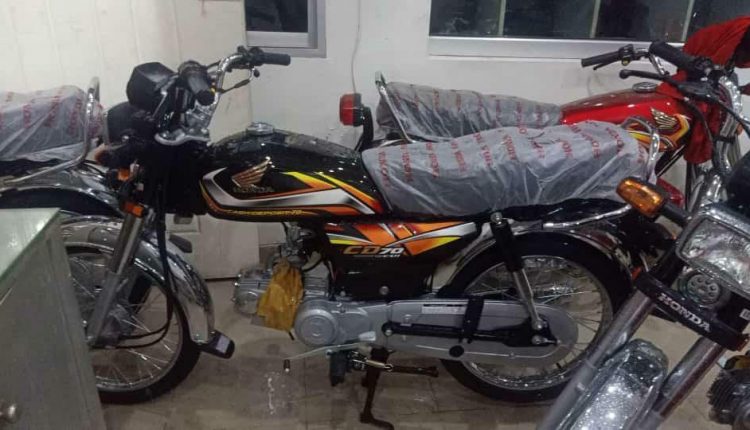 "101 Changes" in New Honda CD 70
Atlas Honda
exhibited the new motor bike, Honda CD 70 model 2022 and it has made some changes in this bike with the change in stickers and it also offers number of upgrades in frame and engine. This
new bike
is added with "101 changes" like new stickers, high performance engine and environment friendly seating. You can find 43 Design change points in engine and in the frame, there are about 58 changes of new
Honda CD 70
and you can also check "101 Changes" in
New Honda CD 70
. The top ten changes in this bike are found in this new bike.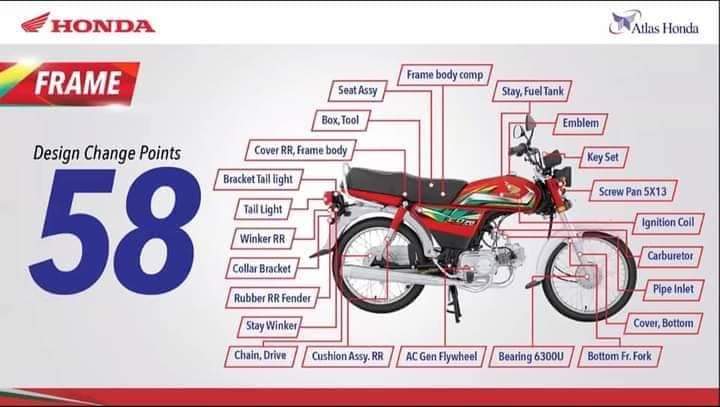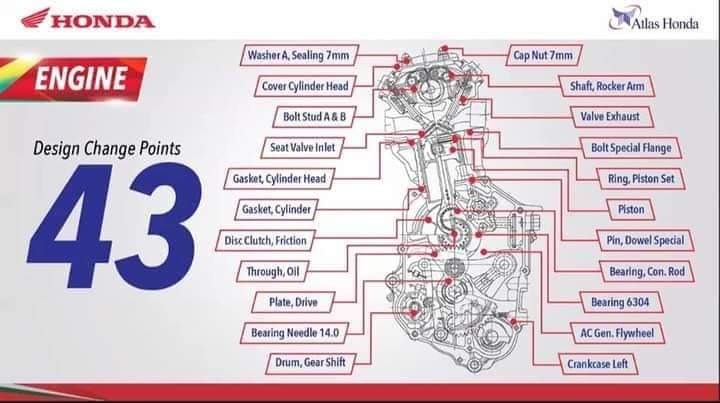 Upgrades in New Honda CD 70
• This motor bike is added with the change of Low Friction Piston Rings, which is the first ring and it is made of chromium Nitride and other is Hard Chrome Coating Oil Ring and now the engine has high temperature resistance with combustion chamber design.
• You can find Low Friction Piston Design and it is added with Oval Crown Piston to increase its efficiency.
• This bike is added with Higher Compression Ratio and now engine has High-Temperature Resistance, which is provided with new combustion chamber design.
• The new change of Increased Displacement is added in this model of bike, which has Enhanced Thickness of engine sleeves with bigger fins. These changes have increased the long lasting performance with better heat exchange.
• You can find another upgrade, which is New Clutch Assembly and this new bike has the Better Clutch Friction for smoother shifting and comfortable ride.
• There is another upgrade of Cylinder Heads and Honda increased Cylinder Studs Thickness and Bigger Fins and they contribute in heat exchange in better way.
• There is another upgrade of Seat Assembly and it is developed with Environment-friendly seat base.
• In this list of upgrades, you can find the last upgrade of Attractive New Stickers and they increase the beauty of bide. You can find stickers in green, yellow and grey color on red variant and on the black variant, you can find yellow, golden and grey color in the sticker.
Related Auto News Updates
Add a Comment ""101 Changes" in New Honda CD 70"