5 Stunning Things About Glory 580 Pro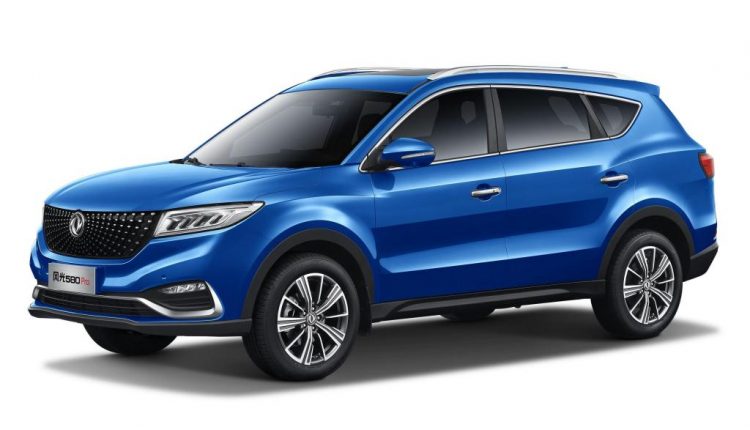 5 Stunning Things About Glory 580 Pro
Since launching of this
SUV
, the competition of SUV is getting very competitive with other vehicles. The company is trying hard to make SUVs excellent in the market and this company has done great job with its player,
DFSK Glory 580 Pro
. This vehicle has some wonderful features and they make this SUV standout among others. You can find 5 stunning things about
Glory 580 Pro
:
The trunk opens with a magic trick
It is interesting that the trunk of this
vehicle
is not opened with hand but with the use of foot. Glory 580 Pro has the foot trunk release features and you can open the trunk with single foot movement. You have to make forward kicking motion under rear bumper instead of using the key in your pocket o r with hands and trunk will be wide open. You can place things inside the trunk o r take things out of the trunk and close by foot, which is the magic trick.
There are cameras EVERYWHERE!
This SUV has cameras and you can turn and park the car like pro with 360° view of the outside and you can record videos of interior side. The SUV, Glory 580 Pro is added with five cameras and four cameras are used for parking purposes. These parking cameras are available at front, rear, left and right side of the car and they can create 360° image of the surroundings of the car. The cameras can help to turn, park and drive the car in the narrow spaces.
You can find fifth camera, which is Digital Video Recorder DVR and it is known as dashcam and it covers inner view of the car and you can get video experience in the event of road accident and it saves you from the legal matters.
The car listens and does whatever you say
You can play the music, attend calls and control air conditioning and you can also do more with your voice. This car has voice command feature of i-Talk and it lets you to control multiple features and options of the car. You can switch music on and off and stop videos from the gallery, accept o r reject coming calls, control audio and video volumes, open and close panoramic sunroof and windows, control radio, air conditioning, GPS, Bluetooth and more.
Special lights help you see in the dark
This SUV, Glory 580 Pro is added with the features of cornering lights and you can take extra care of your car and enjoy better visibility. The cornering lights are located under fog lights and lower down front bumper. These cornering lights are automatically turned on, when you turn your car on right o r left side at nighttime. You can have clear visibility on the road and you can turn your car safely.
There's room for EVERYONE!
There is enough space in this car and you can take your whole family with you to enjoy the picnic o r other places.
Glory 580 Pro is seven seater SUV and this car is perfect for big families. This car does not feel camped like
Honda BR-V
. The whole family with enjoy its seating with their belongings and they can get enjoyment of their ride.
Add a Comment "5 Stunning Things About Glory 580 Pro"