Aston Martin Cygnet V8 430bhp Toyota iQ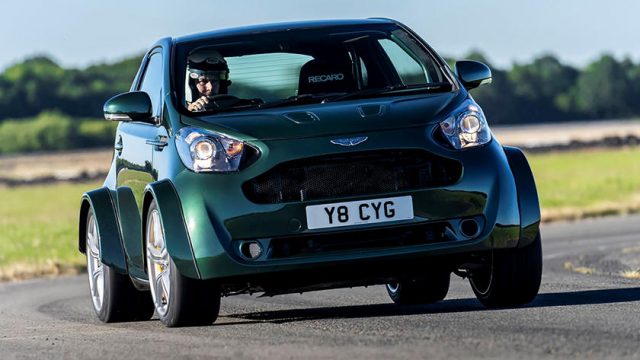 Toyota iQ is the quirkiest car, you are going to buy in its production circle, which was continued from 2008 to 2015. The company has launched the iQ, which was even named Japanese car of the year.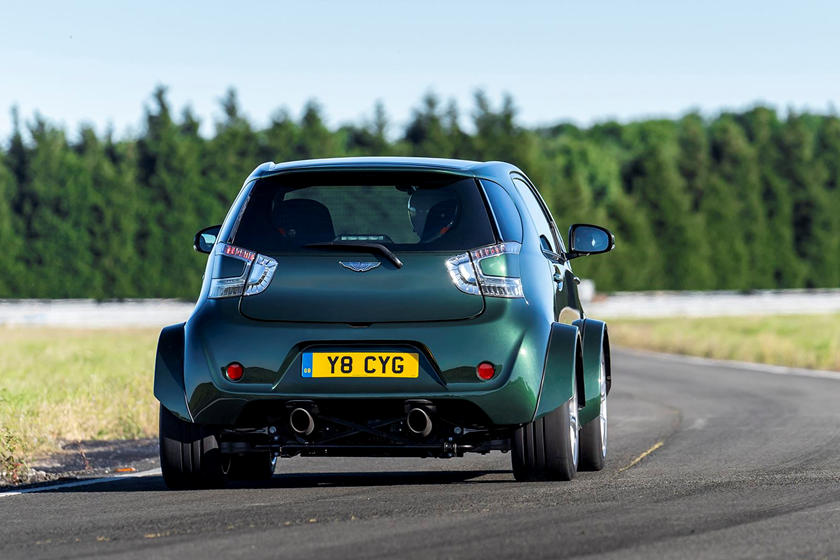 Aston Martin Cygnet
The wonderful and unique British car manufacturer, Aston Martin sold the car under their name and this car was called the Aston Martin Cygnet. The company has released the Cygnet in 2011 according to the European Union imposed fleet average emission regulations. It has released this
car
in UK and the company is going to release it to other European countries. The car has the price tag of £30,000, which is three times as of iQ. The sales of the car were expected to about 4000 in a year and Aston managed to provide 300 units in the first year of production.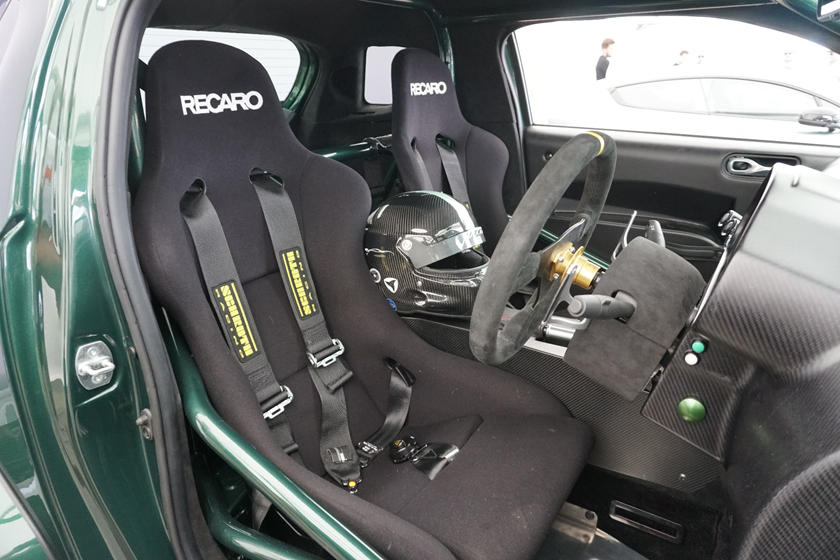 Engine
Aston brought the Cygnet back to Goodwood festival of speed but with little modification, it is now provided in the market. This vehicle has the 1.3 liter inline four engine that gave 97 bhp and most of the corollas are provided in the market with more power than this car. Aston brought back one off Cygnet to festival, which has extensive 4.7 liter 430 bhp engine and the city car is smaller than various Kei cars.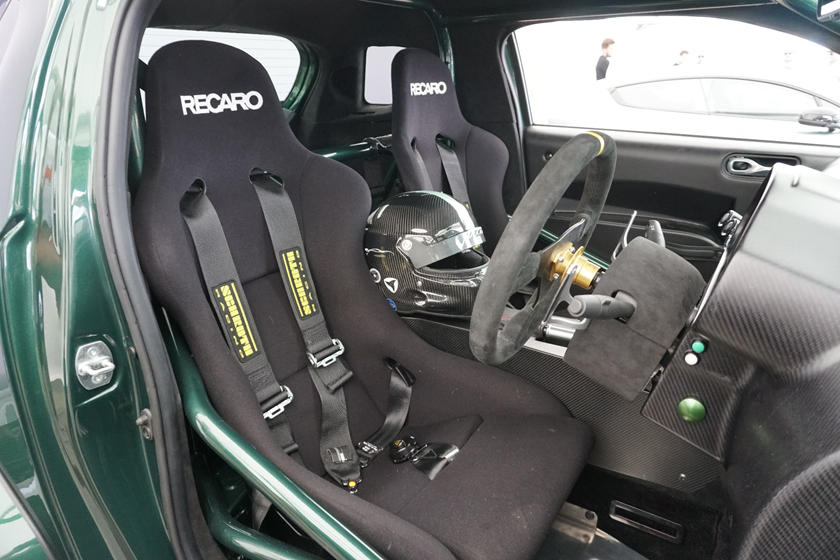 Top Speed
The car has the weight of 3031 lbs and V8 Aston Martin Cygnet can get the impressive power to weight ratio of 313 hp / tonne. The V8 Cygnet can propel itself to 100 kph in 4.2 seconds and it is faster than the standard V8 Vantage S. it has been modified to send the power to near wheels instead of the front wheels.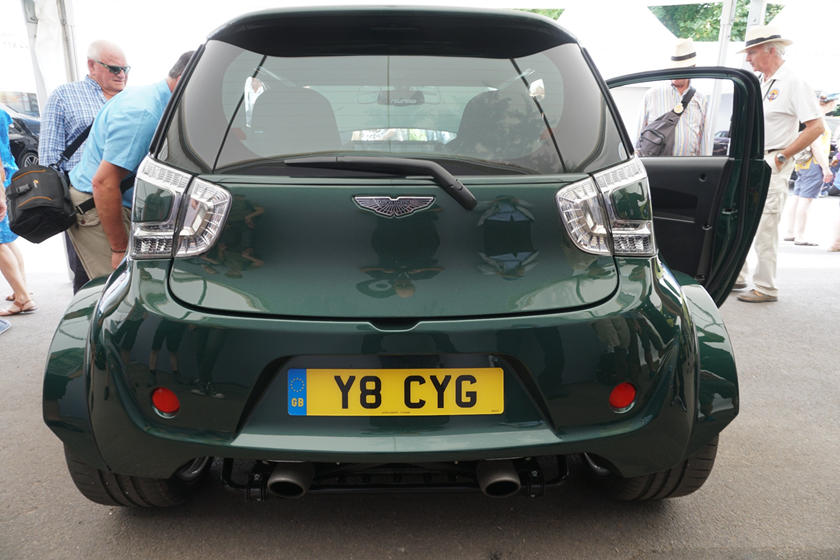 Transmission
The engine enhancements have come without the share of exterior upgrades. You need to look at V8 Aston Martin Cygnet and it is added with the liberty walk exterior kit. Aston flared the wheel arches and it makes the car minimum 10-15% wider than standard cygnet. 430 bhp from Cygnet is sent to vantage derived seven speed automatic transmission. The interior of the car was stripped and it has the soft touch and leather materials.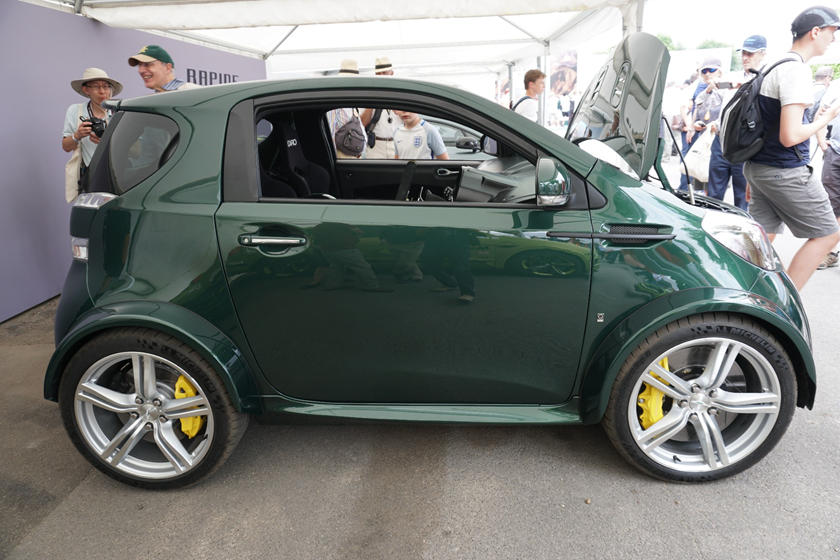 Interior
The seats of the car have been replaced by the recaro race bucket and the roll cage, the dashboard, which is prepared in carbon fiber trim. It is added with racing steering wheel with the enlarged paddle shifter. It has the glove box and carpets to keep V8 Cygnet light. V8 Aston Martin Cygnet has the features of brand new exhaust with larger twin rear tailpipes with durable wishbone suspension in front and rear sides.