Audi Q7 2020 Revealed as Best Posh SUV
- Views 100
- 06 Jul 2019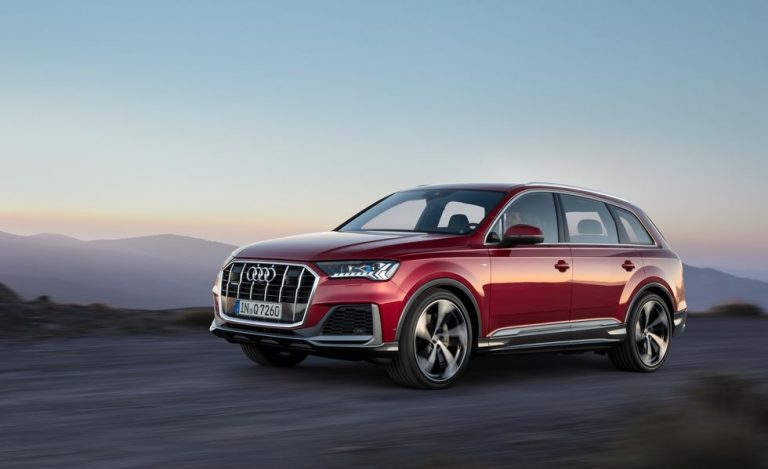 The leading auto maker, Audi has presented the premium crossovers and SUVs, replaced executive sedans as go to luxury vehicles. The
vehicle
, Mercedes Benz S Class: BMW 7 series, Audi A8, Lexus LS, Jaguar XJ and other iconic luxury sedans are outsold by crossover siblings. The auto maker has competed fiercely for high profit segment of cars.
Audi Q7
has been dominant force in market and you can see how Audi fared, when it is redesigning for 2020 model year to keep up with ever increasing competition.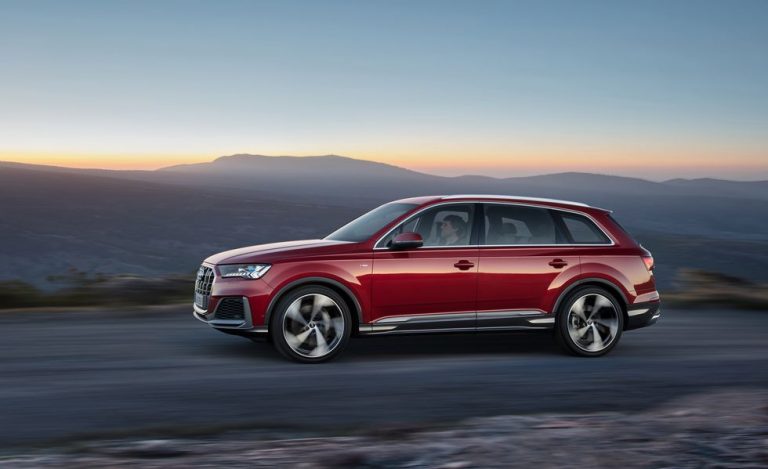 Exterior:
The looks of last generation Audi Q7 like the tarted up minivan and it has been raised above ground and it could not stand up against the competition including ostentatious BMW X5, Volvo XC90 and Land rover range. The front fascia has been updated to accommodate latest iteration of signature hexagonal front grille of Audi and it is accompanied by the redesigned LED headlights, which can include laser high beams. The exterior has been toughened up with more pronounced wheel arch extensions, sharp body creases and overall boxier profile and plastic body cladding, the finer design elements and details are still much Audi, fans and buyers should face no problems in identifying A7.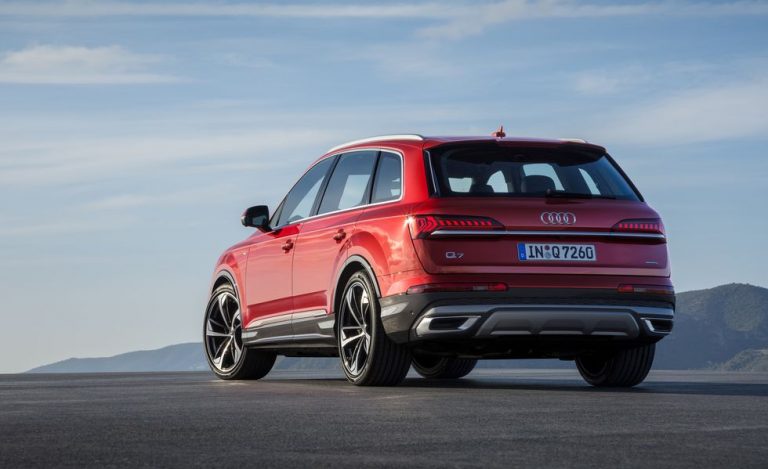 Interior:
The last generation of Q7 was king of the hill as this vehicle has fine quality interior design, craftsmanship, build quality, sheer volume and material quality. Audi has managed to improve like the exterior and the interior has been revised with tech and design elements. The MMI infotainment system was operated with clickable knob in last generation, which has been replaced with dual touch screens. The lower touch screen controls the functions of climate control, vehicle settings, and the upper screens handles the navigation, audio and other functions. In the interior side, there are three rows of seats and you can fit 7 adults in these seats. Audi has the approach with interior of new Q7, which was right approach to take it.
Driving Dynamics and Performance:
You can find the wonderful driving dynamics of the vehicle, which has always been the strong point for Audi Q7. The chassis and platform are identical to last generation Q7 and there are few significant tweaks to improve both comfort and handling. The height adjustable adaptive air suspension comes as the standard on Q7 and the air suspension goes long way to make Q7 feel supple and luxurious. There is another upgrade in this area, which is inclusion of adaptive anti roll bar system to use 48 volt electrical system to reduce body roll, lean and squat, when push the vehicle to its limits. This vehicle has 3.0L V6 engines, entry level 45 TDI diesel, to produce 282 HP and it can get you from 0 to 100 km per hour in just 7.1 seconds. The vehicles, which come with 50 TDI diesel, they produce 282 HP and it shortens the 0 to 100 km per hour time to 6.3 seconds.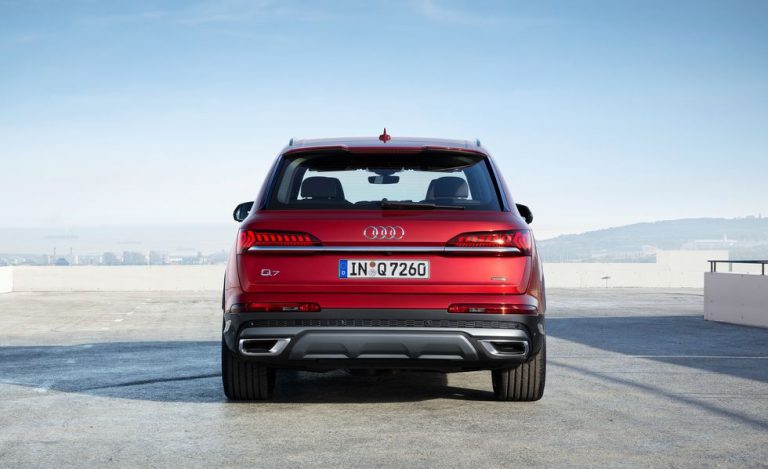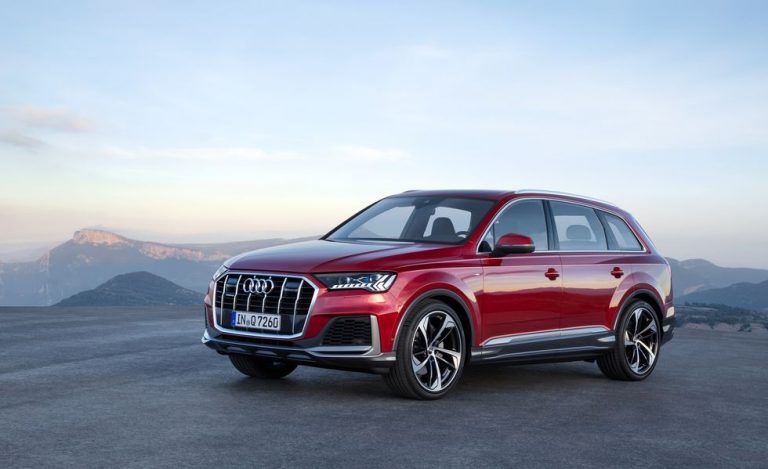 Pricing:
Q7 is top of the line Audi but the official pricing of the vehicle is not available for latest generation. It should not cost significantly over outgoing generation and the price tag of the vehicle is around 56,000 pounds in UK market. If you want to buy it in Pakistan, you will have some extra cost for the taxes and import duties and along with devalued currency result in price tag, which is increasing to around 3 crores.