Australian Desert Solar Car Race
- Views 100
- 10 Oct 2017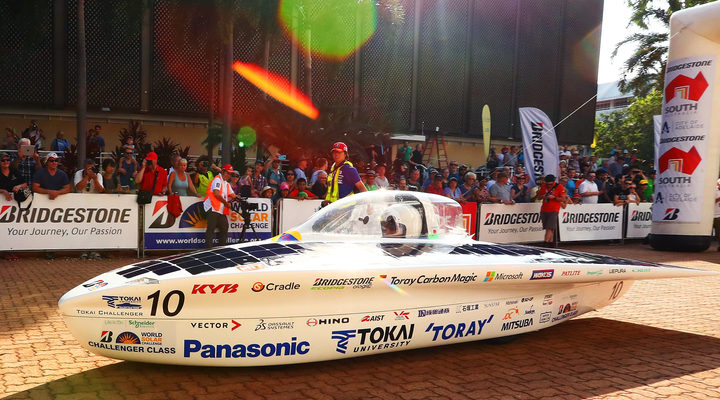 World Solar Challenge
was started on Sunday and there were 42 solar
cars
, which were crossing the tropical north of
Australia
to the southern shores after covering 3000 km race through outback.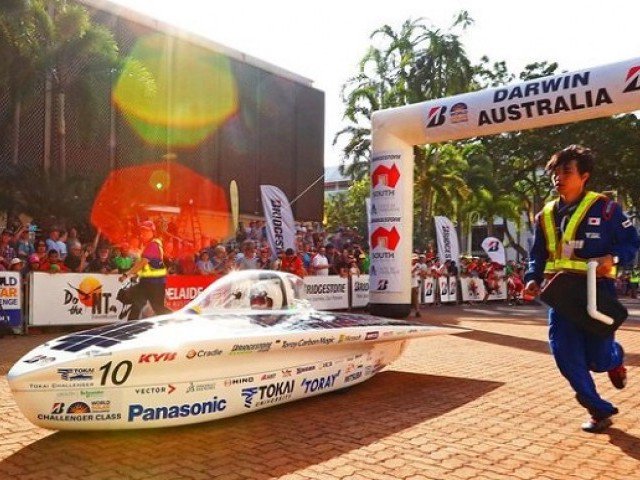 The race was started from Darwin, Northern city to Adelaide, a southern city and it is expected that most of the solar cars will take a week as they are driven with the speed of 90 to 100 km per hour and these cars are powered by the sun.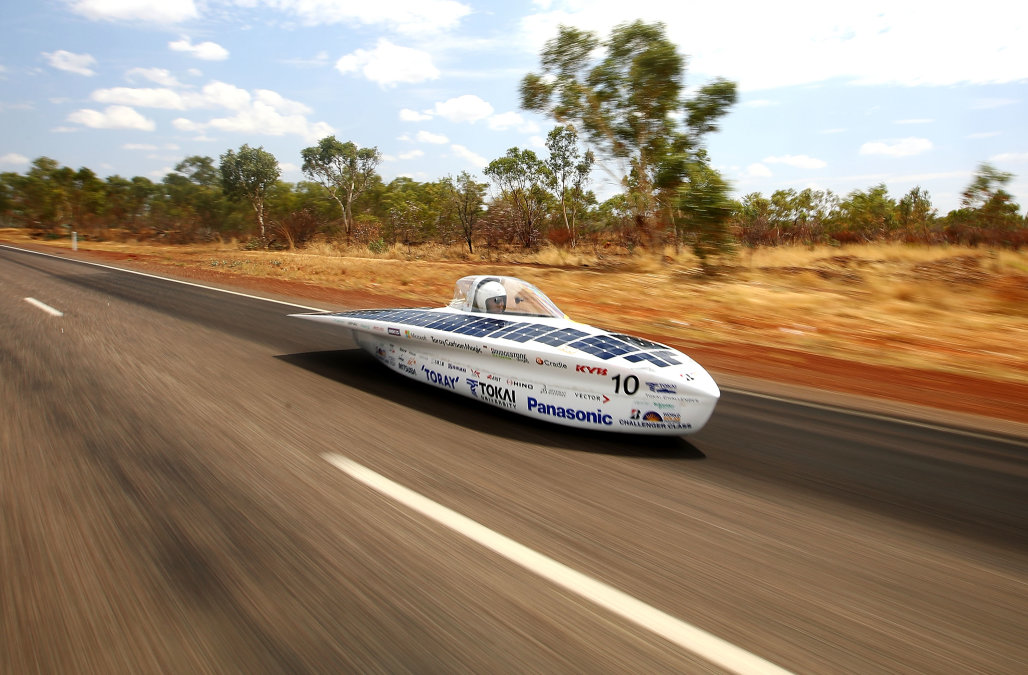 Tokai University
Japan achieved the fastest time in 2009 and it completed the transcontinental race in 29 hours and 49 minutes. The team of Belgium, Punch Powertrain started first on Sunday and they recorded the trial time of 2:03:8 for 2.97 km with the average speed of 83.4 km per hour.
The tour manager,
Sarah Benninkbolt
said on said that all the cars were looked different this time and they know they have good cars. These cars ran perfectly on last couple of days and they were confident that they were going to do everything to win this race. The race director
Chris Selwood
said that the biennial event attracts the best fields ever with the teams from over 40 countries.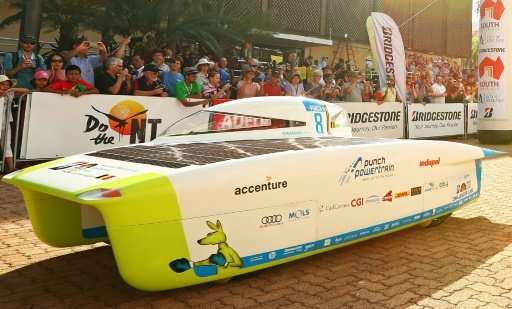 This is 30th anniversary of Bridgestone World Solar Challenge and competitors want to participate in it. They have been drawn to the new challenge of new regulations and it is reduced to solar array size without giving the limits of the size of the solar car.
The teams of this race came from
USA, UK, South Korea, Japan, Malaysia, Chile, Germany, Netherlands, Poland, Australia, Thailand, Canada, Belgium, Hong Kong, Sweden, Iran, South Africa, Turkey, India and Taiwan
. The Northern Territory Minister for Tourism and Culture said that their government sponsored $250,000 (US$194,150) for the race and it showed that her government is committed to get the 50% renewable energy for the territory by the end of 2030. She further added that innovation is at heart of event and the
technology
showed this year and it would influence the solar innovation for vehicles and householders in future.