BAIC BJ60 is a Full-Sized Land Cruiser Rival [Images]

Momina

18 May 2022

244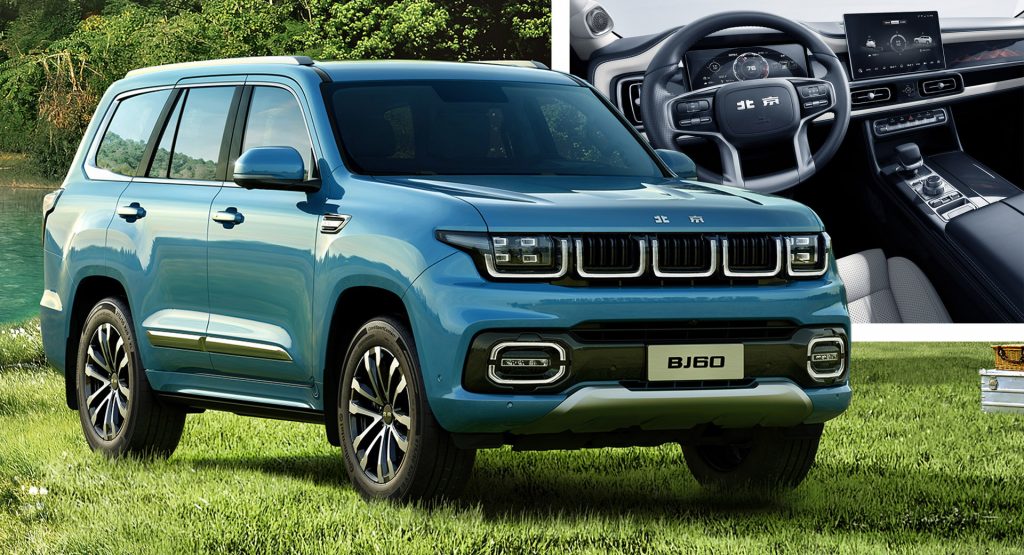 BAIC BJ60 is a Full-Sized Land Cruiser Rival [Images]
The Chinese auto maker
BAIC
is said to bring its all new SUV BJ60 in the Chinese market. The
BAIC BJ60
is expected to fall in the full sized
SUV
category and will compete with the likes of
Toyota Land Cruiser
, Trumpchi GS8, and
GWM
Tank 500.
BJ60
is an off-road
SUV
and is more civilized and much smoother in comparison with
BJ40
. As compared to its smaller counterpart, it has a boxy design. It has strong profile lines, huge stature, and a bulky silhouette
The company has not yet revealed the compete features of BAIC BJ60, it is likely to come with a modern infotainment unit, seven-seat configuration, ambient lighting, various driver-assist features, and a fancy interior.
As for as the performance of th8e BAIC BJ60 is concerned, the company has not revealed the performance of the BAIC Car. However, it is expected to come with a hybrid system that allows for a zero-to-hundred acceleration in 6 seconds and a range of 1,000 km.
BAIC in Pakistan
BAIC came to Pakistan in 2020 in partnership with Sazgar Engineering Works Limited (SEWL), which also introduced us to
Haval
SUVs. The company was originally supposed to debut the D20 hatchback and X25 crossover in Pakistan. However, due to a larger public interest in
BJ40
, SEWL decided to launch it instead.
BAIC Pakistan was introduced by Engineering Works Limited (SEWL) in Pakistan in 2020. The Sazgar also introduced the two
Haval
SUVs
, the
Haval Jolion
and
H6
in the Pakistani auto market and the company was originally planning to launch D20 hatchback and X25
crossover
in Pakistan but the SEWL launched the BJ60 due to the huge interest and demand of the public.
Stay tuned with Gari.PK for more updates, news and articles from local and international auto sector. You can also check the motorbike prices in Pakistan and Car Prices Pakistan for all used cars and new cars in the market.
Related Auto News Updates
Add a Comment "BAIC BJ60 is a Full-Sized Land Cruiser Rival [Images]"