Comparison between Hyundai Tucson and Kia Sportage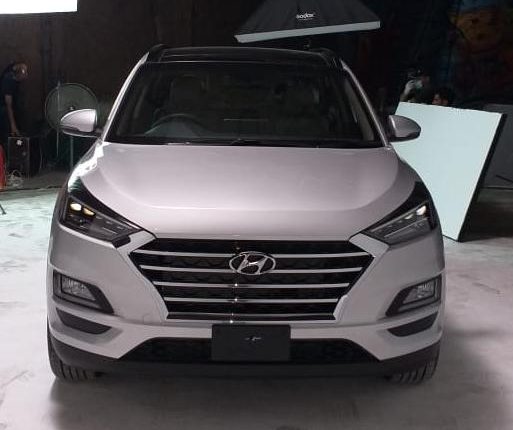 Comparison between Hyundai Tucson and Kia Sportage
Hyundai Nishat Motor is going to launch the crossover SUV Tucson in Pakistan. This company has announced the new car in Pakistan on the first digital launch. Comparison between Hyundai Tucson and Kia Sportage.

This car is the main competitor of Kia Sportage and Toyota Fortuner and you can watch the comparison between Tucson and Fortuner. Now you can find the comparison between Tucson and Sportage. Hyundai has launched two variants of Tucson including Tucson Ultimate and GLS Sport. We will find the potential variants with Kia Sportage 4WD and 2WD variants.

Comparison of Tucson TL Ultimate and Kia Sportage 4WD:

Tucson Ultimate is launched in the market with State Cornering light and it is not present in Sportage. There are some other features and specs, which are not provided in Sportage, which are AFLS, glove box with cooling and the phone wireless charging. Tucson variant does not have the specs while comparing with Sportage 4WD, which are parking sensors on rear and front side, rear fog lamps and rain sensors. Both variants are provided with Driver Power seat. Both vehicles have alloy rims and the display monitor size of the ultimate variant is 10 inch and sportage 4WD is added with 7 inch screen. The size of the cluster LCD full panel color in Ultimate is 4.2 inches and the variant of Tucson has full chrome outside door handles and they come in half in KIA Sportage 4WD.

TL GLS Sport vs KIA Sportage FWD:

Tucson TL GLS sport is added with Static Cornering Light, Glove Box with Cooling, Phone Wireless Charging and Driver Power Seat while these features are not provided in KIA Sportage. Sportage FWD is added with parking sensor on rear side, Rear fog lamps and rain sensors but they are not available in Tucson variant. There are no front parking sensors in both vehicles.

Engine Comparison of Hyundai Tucson and KIA Sportage:

Hyundai Tucson and KIA Sportage variants have similar 1999 cc engine along with 6 speed automatic transmissions.

Fuel Average:

The engines of both cars are same and it is expected that fuel average of Tucson variants will be similar as the KIA Sportage variant has. You can find the inter city fuel average of this car, Tucson is 10 km/liter and on the highway, the fuel average is 12 km/liter. The fuel average of KIA FWD is 12 km/liter and 14 km/liter respectively. 

Wheel Size:

The vehicles of Hyundai Ultimate, GL Sport and KIA Sportage have the wheel size of 18 inches and the KIA Sportage has the wheel size of 17 inches.

Comparison of Price:
The prices of the vehicles, Hyundai Tucson and GL Sport variants are similar with Kia Sportage AWD and FWD drive. Hyundai Tucson Front Wheel Drive GL Sport has the price of Rs.4,899,000 and all wheel drive Ultimate will cost for Rs.5,399,000. 
Add a Comment "Comparison between Hyundai Tucson and Kia Sportage"