Electric Vehicle Charging Stations on All Motorways
- Views 100
- 28 Oct 2020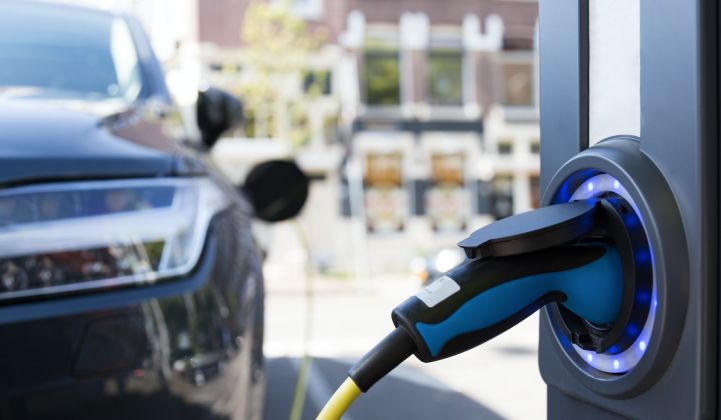 Federal government has made the announcement to install the electric vehicle charging stations on all motorways. Federal Minister for Science and Technology was present on the occasion of signing of MoU between science ministry and British Company, EGV Limited and they have signed the MoU to build the electric buses in the country.
Electric Vehicle Charging Stations on All Motorways
.
The federal minister also said that the EGV is the largest bus manufacturing company in Europe and they will manufacture the electric buses in Pakistan. This is the second agreement of this government with foreign company to make the electric buses. In the first phase, the electric buses will in three big cities including
Lahore
,
Karachi
and
Islamabad
. The government is going to shift 40% of the public buses to electric buses within next ten years and three months ago, Pakistan State Oil installed the first EV charging station in Islamabad. Federal minister for Power Division said that government has planning to install 24 electric charging stations all over the country and this initiative of the current government will help in tackling the menace of air pollution.
Electric Bike Service in Islamabad
:
The first electric bike sharing service, ezBike has launched the private start up during previous week in Islamabad and Minister for IT and Telecom has inaugurated the service. This service will be available in Islamabad and Rawalpindi during the first phase.
Electric Bike App
:
ezBike is the app based service and it deploys the electric bike in the city at the specific sports for public use. The people can locate and reserve electric bike, which are parked near them with the use of ezBike mobile app. Then they can ride these electric bikes to their destinations and park the bike in the designated area and it will be made available to the next user.
All of the process from registration to booking and payment is digital and the users have to deposit Rs.5 to unlock the bike and Rs.5 per minute for the ride. The rider can stop journey to run the errands. If they are stopped at anywhere on their way to their destination, they will have to pay the reduced rate of Rs.2 per minute.