Excise Department Not Register Homemade Car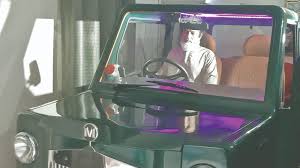 The
Rawalpindi
based man worked hard on the project of homemade car for long
4
years and did their untiring effort and he spent about Rs.
600,000
to make his dream car. But all his efforts were all in vain and he was disappointed with his efforts despite of spending of huge amount. The excise department refused to register his
car
. Excise Department Not Register Homemade Car.
54
years old
Abdul Majeed
dreamt of his own car but he could not afford to buy any car. Then he decided to make his own car with his son
Ibadul Islam
, who is the mechanical engineering student. Both father and son worked for
four
years to make their own car and he invested all his saving for their DIY project. When the car got ready to go on the road, they had to face a big issue.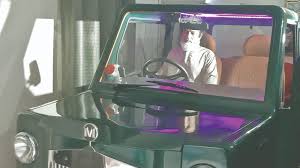 They wanted to get registered their car from the excise department but they refused to get it register. They opined that there is no law to allow the registration of the car, which someone made on their own. He was disappointed with his efforts.
Majeed
revealed the process of making the car. He said that he has a welding station at home and they started to make the body parts of the car like bumpers, doors, roof and the trunk. When he faced difficulty, he took to the internet and during the manufacturing of their home made car, they spent about
9000
hours on this project. They used stainless steel to make this car and it has the capacity of five passengers and it is added with front and back camera. When the making of car was completed, he was very happy but the refusal of the excise department has made him sad.
He asked the government to encourage the people, who take interest in the homemade car and they make their own homemade cars.