Expectations from Peugeot in Pakistan
- Views 100
- 06 Jul 2019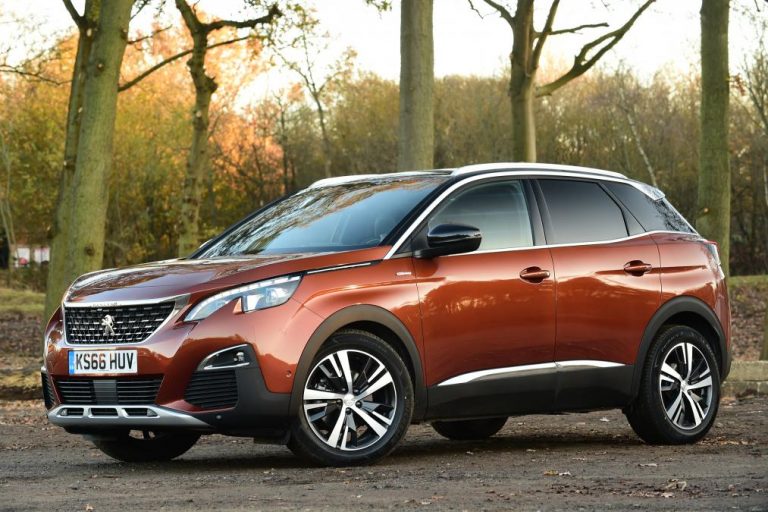 You can describe Pakistani automotive industry complicated. There are number of new comer autos of the new models, which are offered to the clients at the reasonable rates. Because of the consistent decrease in the value of Pakistani rupee, the auto industry of Pakistan is badly affected and it has limited the buying power of the clients. Now we will talk about the bright prospect of the industry as Lucky Motors has done its venture with the Peugeot Citroen Alliance and it brings to the table and you can evaluate the offerings of Peugeot.
Expectations from Peugeot in Pakistan
.
Peugeot 108: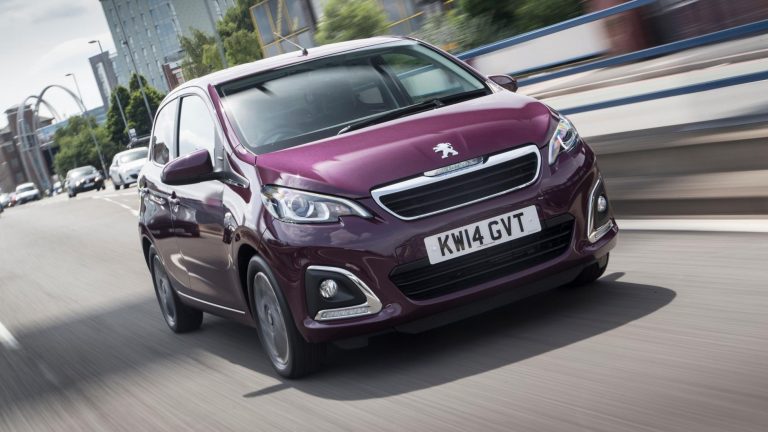 Engine: 1.0L Naturally Aspirated Inline 3



Power: 68 HP



Torque: 93 Nm



Fuel Economy: 15-17 km/l



Price Estimate: PKR 1 450 000 – 1 650 000


Peugeot 108 is the cheapest car on sale and it is subcompact hatchback that goes against the car, Suzuki Cultus Celerio, Hyundai i10 and Kia Picanto, Volkswagen Up and Toyota Aygo. Suzuki WagonR and new 660cc Alto will be seen as competition because of its price tags in UK. The baby Peugeot is powered by 1.0L aspirated and port injected 3 cylinder engine and it is mated to 5 speed manual transmission. It is same 1KR-FE Toyota engine, which is found in Vitz, Passo, Belta and many other models of Toyota. It delivers the usual 68 HP and 93 Nm of torque and it is identical to Toyotas, which are mentioned above. The car has good fuel economy and Peugeot claims the full economy figure of 20 km/l on NEDC driving cycle. The 108 does stand out and it is most attractive cars in this segment.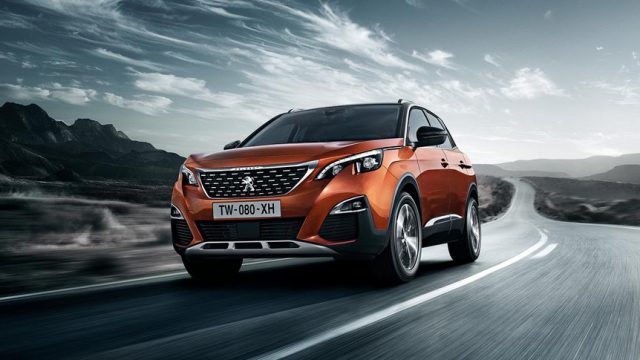 The interior of the car is accented with front seats and two toned dash design, which can give premium feel and it has ABS, electronic stability program, traction control, dual front airbags, dual side curtain airbags, 15 inch steel wheels, air conditioning and 7 inch touch screen with android auto and Apple Carplay. This car is also added with key less entry, 15 inch alloy wheels, push button ignition, fog lamps, automatic climate control and leather steering wheel on higher trim levels.
Peugeot 3008:



Engine: 1.2L Turbocharged Direct-Injected Inline 3



Power: 130 HP



Torque: 230 Nm



Fuel Economy: 14-17 km/l



Price Estimate: PKR 4 250 000 – 4 750 000


Peugeot has got the opportunity with the release of their new car, 3008. It was originally an MPV and it sold well on MPV and Peugeot was presumably after looking at sales figures of 2008 SUV, which is decided to board crossover bandwagon with second generation 3008. The shape of 3008 is that of rugged, muscular, tough and bold SUV and the headlights, creases and chrome garnish, front grille, air vents and black C pillar and other intricate details make this vehicle posh and ostentatious. You can compare it with Kia Sportage, Hyundai Tuscon, Honda HR-V and Toyota CH-R. this car is 1.2 L turbocharged engine powers 3008 and it can generate 130 HP and 230 Nm of torque. This power goes through 6 speed manual, an 8 speed automatic transmissions and the later is being clear choice for the Pakistani auto market. This car brings with turbocharged engine and there are some complexities involved. The turbo fiasco is the unfortunate reminder for the automakers to bring the vehicles with turbocharged engines in the market.



The interior side of the car has normal Peugeot quirks and it is stylized with premium material including real metal, cloth insets being used in parts of dashboard, genuine leather and the build quality has taken the step up in this generation. It has boxy shape and overall size of profile of vehicles with plenty of interior space and this car, 3008 has five seats, traction control, automatic emergency braking, ABS, electronic stability program, and dual front air bags with dual side curtain airbags and dual zone automatic climate control. This car has 12.3 inch LCD digital instrument cluster and 8 inch touch screen with Android auto and Apple Car play. The higher trims are added with 19 inch diamond cut alloy wheels, lane departure prevention, panoramic sunroof, nappa leather seats and 360 degree surround view cameras.
Peugeot 5008:



Engine: 1.2L Turbocharged Direct-Injected Inline 3



Power: 130 HP



Torque: 230 Nm



Fuel Economy: 12-14 km/l



Price Estimate: PKR 4 500 000 – 5 250 000


The new coming car, 5008 is the elder sibling of 3008 SUV and it shares most of the characteristics. This car is equipped with engine and transmission options and the entire platform is matter with smaller 3008. There is the difference of size, length and wheelbase. This car has the length of 182.7 inches and it is 7.5 inches longer than 3008. The wheelbase of this car is 6.5 inches more than 3008, which has wheelbase of 111.8 inches. The extra room between the wheels translation to extra row of seating in 5008 and it is 7 seater. There is copious amount of interior space and there is space for two adults in 3rd row, which is cramped and suitable for the little kids. The car is identical to 3008 from the interior to option list. As far as the cost of the car is concerned, 5008 is more expensive than 3008 and you can expect and you can find the cost of the car around 3.5 to 7 lac ore that its little sibling, which is now around at 50 lacs.

Peugeot 508:



Engine: 1.6L Turbocharged Direct-Injected Inline 4



Power: 178 HP



Torque: 250 Nm



Fuel Economy: 12-15 km/l



Price Estimate: PKR 3 750 000 – 4 250 000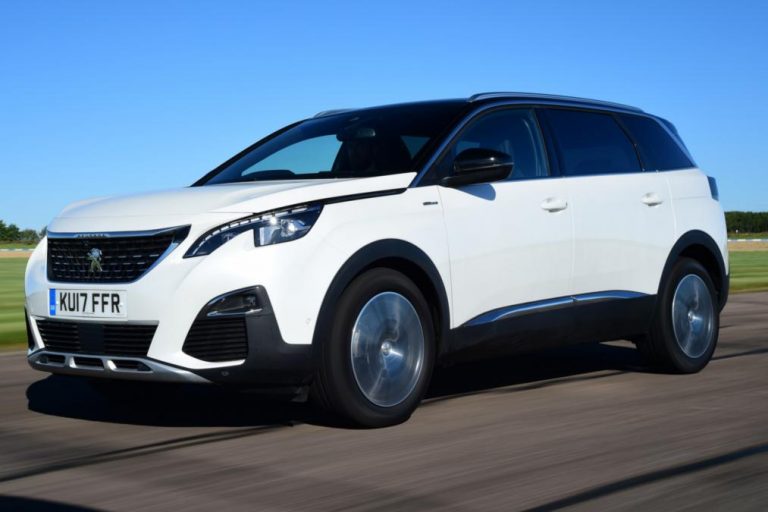 The lineup of Peugeot for Pakistani auto market, which is incomplete without compact sedan. Peugeot does not miss out the chance and it has right vehicle in 508 to compete in this segment. This car has clean and minimalist design with signature front grille to give the Peugeot character to it. The rear end of the car is done tastefully and the extended taillights go across the back of the car and the vertical orientation of brake lights and the fast back body style all bear the passing resemblance to Ford Mustang. This car is 1.6L Turbocharged, directed injected high compression inline 4 beats at its heart and it can generate 178 HP and 250 Nm of torque and it goes through the 8 speed automatic transmission. This engine transmission can propel car from 0 to 100 km per hour in 7.9 seconds and make this the sprightly machine. The figure of the performance is against to Honda Civic 1.5Turbo and it can be seen as the primary target the interior of the car is typical posh Peugeot and it has the features to premium materials. The cabin is designed and built well and quality in this generation is top notch. This car is equipped with automatic emergency braking, dual front air bags, dual zone automatic climate control, dual side curtain airbags, 17 inch aluminum alloy wheels and 12.3 inches LEC digital instrumental cluster and 8 inch touch screen with Android Auto and Apple Car Play and they all come as the standard on the base model of this car. The higher trims of this car can bring 19 inch diamond cut alloy wheels, adaptive cruise control, nappa leather seats, lane departure prevention, 360 degree surround view camera and panoramic glass sunroof and 508 has the cost same to the Turbo civic, when it was exhibited in Pakistani auto market.