Fines and confiscation of smoke emitting vehicles in Punjab

25 Nov 2021

252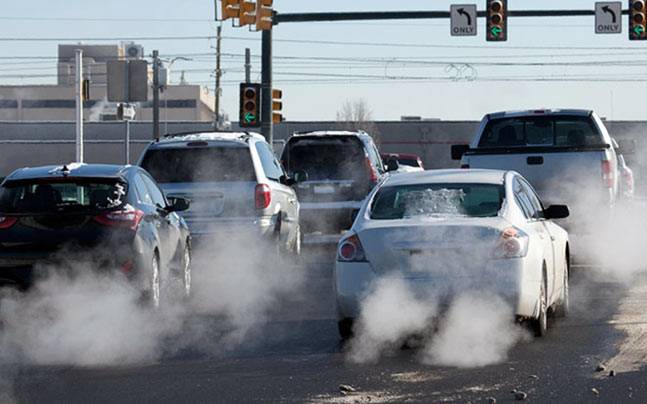 Fines and confiscation of smoke emitting vehicles in Punjab
Heavy smog and air pollution has created an alarming situation in Punjab and especially in Lahore. During previous weeks the environment of Lahore became unsafe for health and it is also claimed that it will be more dangerous in coming months. Even the Lahore has been declared as the
most polluted city in the world
.
Transport Authority Campaign Against Violations
To control the situation, the administration has started to take strict actions and announced to charge the fines on violations of the traffic rules. According to news, the Punjab Transport Company PTC has started another campaign to come up with
smog
in the province and Lahore city.
According to details, the PTC has started to fine the heavy
vehicles
which are discharging heavy smoke on the roads. The PTC Enforcement Wing has put the penalty to total 9,747 public transport vehicles on the violations of environmental protection laws.
The PTC has also seized the 2005 vehicles and taken to nearby police stations. Warnings have also been issued to 1938 vehicles. According to reports, total 2.19 million Rs fine has been imposed on the drivers for violating the rules.
Action Plan of Punjab Govt
Punjab Government has announced the
anti-air pollution SOPs
to curb with the worse air pollution in Lahore. SOPs against air pollution in Lahore are given below.
• Strict action should be taken against those who burn crop residues and garbage.
• Vehicles causing environmental pollution in the city were confiscated.
• Installation of smoke control devices on all vehicles
• Prohibition on sale of substandard fuel
• Strict action against negligence and illegal parking
• Strict action against underage drivers
• Strictly check your driving license.
• Strict action against pedestrians
• Daily anti-encroachment operation in the city
• Closure of factories operating without scrubbers
• Closure of obsolete brick kilns
• Strict action against tire, rubber and plastic burning industrial units
Stay connected with
Gari.Pk
for latest updates, news and articles from the international and local auto sector. You can also check the bike prices and car prices for all
used cars
and
new cars
here and also check the car comparisons as well.
Related Auto News Updates
Add a Comment "Fines and confiscation of smoke emitting vehicles in Punjab"