Govt Decides To Decrease Taxes On Hybrid Vehicles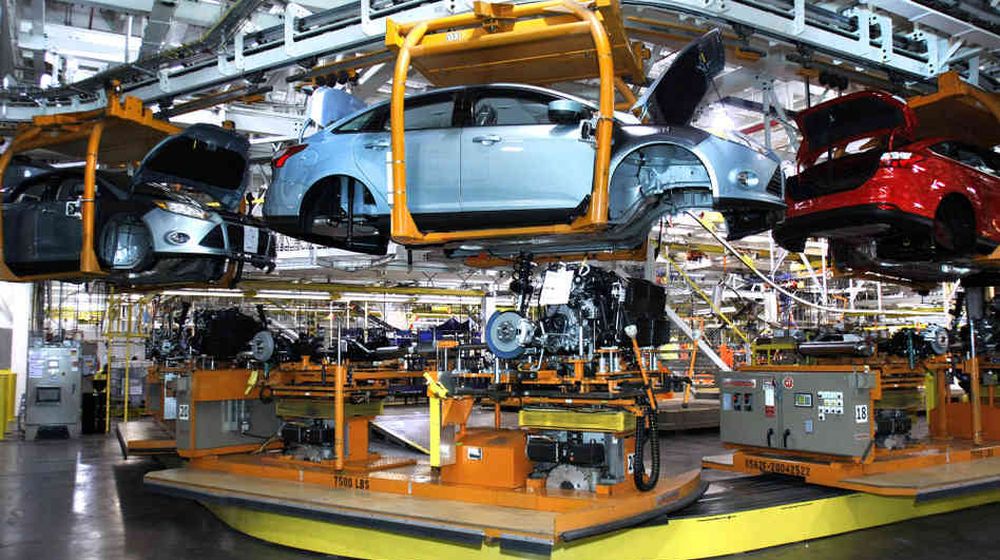 The
federal government
is ready to announce the
electric vehicle EV Policy
, for cars. During a 13th virtual meeting held under the chairmanship of Member National Assembly MNA, Sajid Hussain Turi,
Minister for Industries Hammad Azhar
said that he will introduce the policy in next 2 to 3 weeks. Federal Minister for Industries and Production, Hammad Azhar, briefed the National Assembly Standing Committee on Industries and Production about the
Electric Vehicle Policy
in connection with the
Automotive Development Policy ADP
.
Engineering Devolvement Board EDB Director-General
highlighted that the tariff announced for
Hybrid-electric Vehicle HEVs
under ADP 2016-21 will provide 50 percent exemption to 1800cc CBUS and 25 percent exemption to HEVs exceeding 1800cc.
According to minister, a first step, policies relating to 2-3 wheelers and
Heavy Commercial Vehicles HCVs
have been approved by the Cabinet and will be implemented. The EV Policy for 4 wheelers is being finalized by an inter-ministerial committee formulated under the administrative control of the Planning and Chairmanship of the Minister for Industries and Production.
Azhar said it was introduced in 2016 and will expire in June 2021. "Until the policy expires, the government cannot take any drastic measures for this sector," he told media. However, he added, after the expiration of the current policy, "we will have an opportunity to look at this industry with a fresh perspective."
The minister said that the government will take legislative and operation steps to promote the automobile industry in Pakistan. "Several international car companies have shown interest in launching their brand in Pakistan," he said, adding that current companies in Pakistan have expanded their operations in the country.
"Toyota Pakistan has started third-shift production, while KIA has also doubled its production capacity in the country," the minister said.
Answering a question about the locally manufactured cars by new companies, he said that these new players will initially assemble cars in Pakistan. "But since their tariff concession expires after ten years, then it is more viable for them to start manufacturing locally," he said.
Hammad Azhar informed that under ADP 2016-21, twenty new investors have been granted greenfield status. He said that the government has tried to create competition by granting functional licenses to six new entrants namely:
M/s Kia Lucky Motors Pvt Ltd
;
M/s United Motors Pvt Ltd
;
M/s Regal Automobile Industries Ltd
;
M/s Foton JW Auto Park PVT Ltd
;
M/s Master Motors Ltd
;
M/s Hyundai Nishat Motor Pvt Ltd
Hammad Azhar further informed that the total on-ground investment in this regard would be $476 million.
Azhar said that this policy will strengthen the automotive sector of Pakistan by increasing the overall installed capacity of local industries up to 418,000 per annum by June 2021 as compared to 280,000 in the last year.