GARI

Here Is A Comparison Of Changan Alsvin Vs Toyota Yaris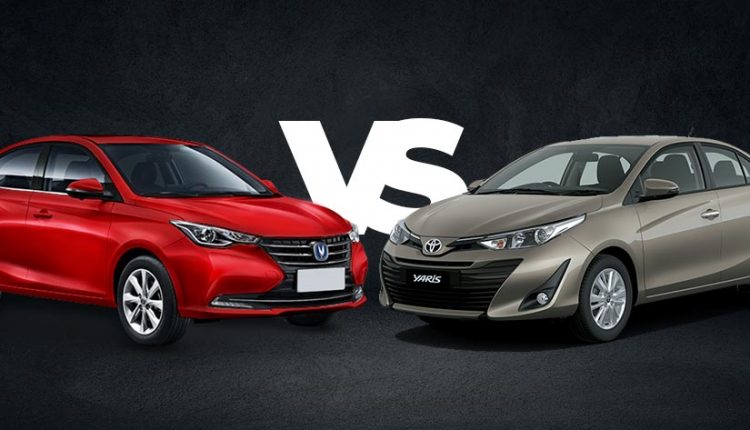 We are here with you to make a brief comparison of upcoming
Changan Alsvin
and
Toyata Yaris
. The Chinese automaker Changan is set to come up with its new entry in sedan segment in the Pakistani auto market. The company will launch its new car Changan Alsvin on 11 December 2020 in Pakistan. On the other side Toyata Yaris is already presented in the market and experiencing a huge sale in past few months. The specs and feature of the Alsvin's international variant will be discussed in the comparison.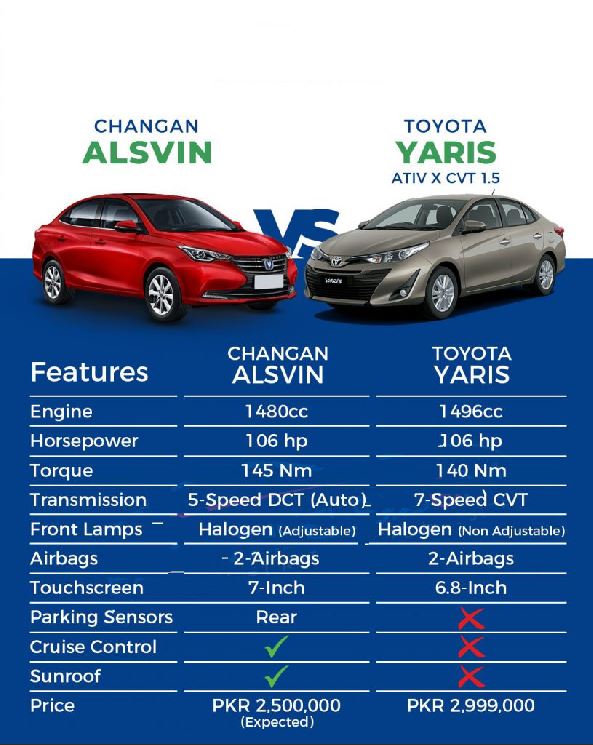 Engine and Powertrain
First of all here is the difference between engine and powertrains of the both cars. The Changan Alsvin is expected to come with 5-speed DCT Auto Transmission and on the other side Toyota Yaris is equipped with 7-Speed CVT.
Headlamps
In terms of headlamps Changan's Alsvin stands a step ahead as compared to Toyata Yaris. Alsvin will have Height Adjustable Halogen Projector front lamps whereas the Toyota Yaris is featured with simple Halogen Lights. Daytime Running Lights DRLs is available in both cars.
Parking Sensors
Parking sensors are not provided in Toyota Yaris while Alsvin is expected to be featured with Parking Sensors.
Sunroof
Sedan Alsvin is equipped with sunroof while
Toyota Yaris
lacks this feature.
Touch Screen Size
Alsvin is reportedly expected to have a 7-inch touch screen and on the other side 6.8 inch touch screen is provided in Yaris.
Safety
On the safety side both
vehicles
are similar and come with 2 airbags.
Cruise Control
The Changan Alsvin is provided with Cruise Control in its international variant while Toyota Yaris is not featured with Cruise Control.
Here Is A Comparison Of Changan Alsvin Vs Toyota Yaris