Honda and Toyota witness a huge in car sales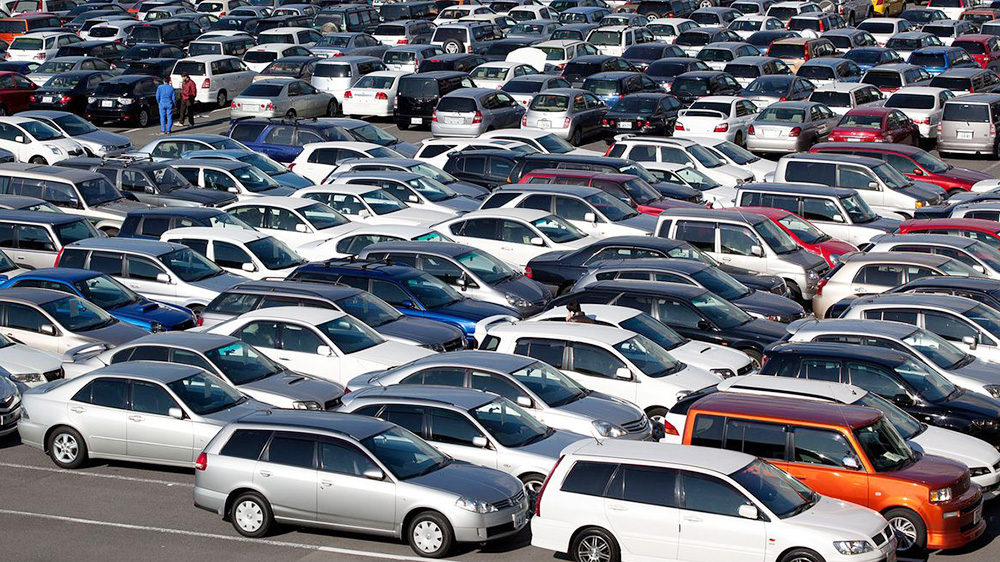 Honda and Toyota witness a huge in car sales
Pakistan's auto industry has clearly declined due to the second consecutive decline in sales on May 2-21.
Recent data released by the Pakistan Automotive Manufacturers Association PAMA shows that the auto industry registered sales of 12,934
vehicles
in the month of May, resulting in a monthly growth rate of Rs. OM 10% lower than in April, but sales rose 240% year-on-year UYY on a year-over-year basis Only 3,800 units were sold during the period.
Figures show that
Toyota Indus Motor Company IMC
sold 4,676 vehicles in May, with MOM sales down 12.7%. Last month,
Honda Atlas
cars sold 2,001 vehicles, down 12.5 per cent on MOM sales, and
Pak Suzuki Motor Company PSMC
sold just 3.5 per MOM. The decline was recorded at 83,030 units sold last month.
Hyundai Nishat
sold 637 units in May as against 896 units in April, with MOM sales down 28.9 per cent. Since Lucky Motors is not yet in Pyama, the company has not revealed any figures for public review.
Here are some of the popular cars sold in May 2021.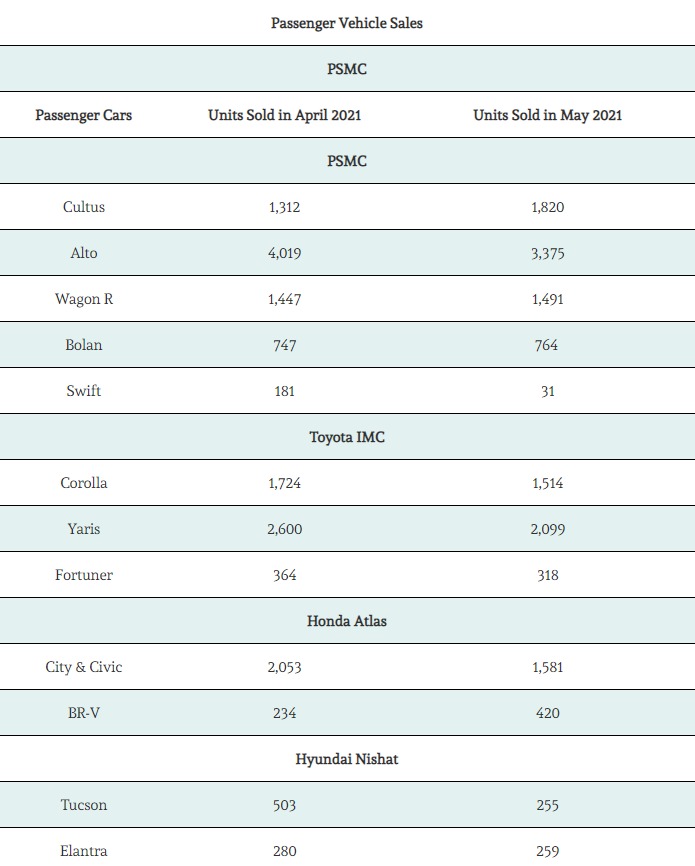 Remember that the Suzuki Swift is one of the lowest-selling cars since April, mainly because PSMC has not developed any Swift units in the last two months so that Already prepared. It could also mean that the launch of the new generation Swift is imminent.
In addition, Honda Atlas sold significantly fewer City & Civic units because the old city was sold out o r because people were waiting for the new city to arrive.
In addition, sales in the auto industry could be expected to decline due to a number of global supply and trade disruptions, while Pakistan was no exception to the global downturn.
Stay connected with
Gari.Pk
for latest updates, news and articles from the international and local auto sector. You can also check the bike prices and car prices for all
used cars
and
new cars
here and also check the car comparisons as well.
Add a Comment "Honda and Toyota witness a huge in car sales"