Honda CB150F and Suzuki GS150SE Comparison
- Views 100
- 19 May 2017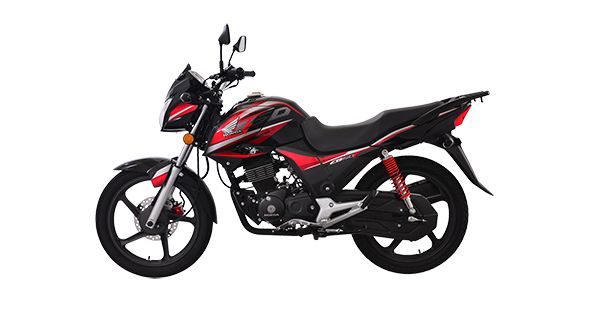 The situation for automobile manufacturing industry in Pakistan is improving including for two wheeler automobiles. We have seen positive news relating to the industry since the past few months. One such news is the introduction of CB150F by famous Pakistani motorbike industry, Atlas
Honda
. This latest motorbike was launched on 3rd May 2017 in Lahore. The
motorbike
is based on Leopard150 (CBF150) by Honda that was released in China.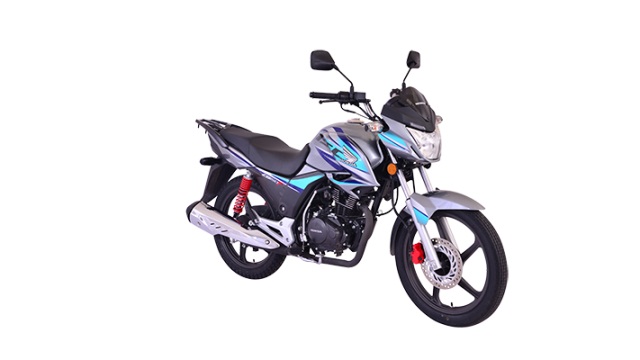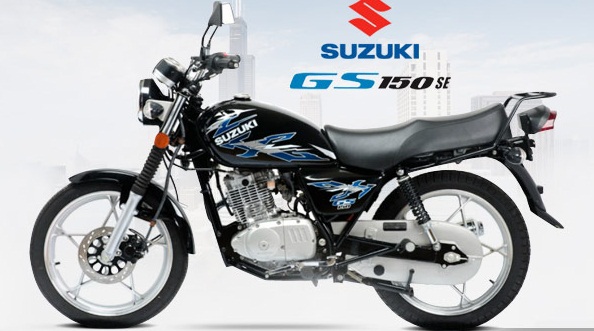 Soon after its release, people started comparing it with the previously released GS150SE by
Suzuki
as it is the main 150cc motorbike in the country since its release. In order to compare both these bikes, you should know about the basic qualities of both these bikes that are listed below.
Technical Specifications Comparison Chart
Honda CB150F
Suzuki GS150SE
Engine Displacement 150 cc 150 cc
Engine Type OHC, Single cylinder, four-stroke OHC, Single cylinder, four stroke
Power 11 – 11.5 hp 12 hp
Compression ratio 9.1:1 9.2:1
Bore x stroke 57.3 mm x 57.8 mm 57.0 mm x 56.8 mm
Fuel System Carburetor Carburetor
Cooling system Air-cooled Air-cooled
Gearbox 5 speed 5 speed
Starter type Kick/Electric Kick/Electric
Frame, Suspension and Brakes Information
Frame Type Steel Steel
Front Suspension Telescopic forks Telescopic forks
Rear Suspension Spring-loaded shocks Spring-loaded shocks
Wheel Alloy Alloy
Front tyre 80/100-18 2.75 -18
Rear tyre 90/90-18 90/90-18
Front / Rear brakes Disc/Drum Disc/Drum
Physical Specifications
Dry Weight 124 Kgs 114 Kgs
Wheelbase 1311 mm 1280 mm
Ground Clearance 168 mm 155 mm
Fuel Capacity 13 Liters 12 Liters
The Pricing
Price (in PKR)* 159,000 158,500
Power Response
Powertrains of both the motorcycles are same. This power response is important not only for short bursts but also to keep power of the bike during long rides. Suzuki's GS150 has proved its performance since its arrival. On the other hand, Honda's CB150F is quite knew and it is not possible to say about its power response on long journeys but he initial rides also show its reliable performance in long routes and traffic jams.
Acceleration
In this aspect, GS150SE is ahead of its new competitor as it weighs just 114 kg which is quite below the 124 kg weight of Honda GS150F. But the new bike is quite thrilling due to its aggressive riding style. Apart from that, Honda's new bike has aggressive and better exhaust note as compared to Suzuki's motorbike.
Looks and Design
Appearance is the factor which has no relation with numerical comparison. The CB150F has better artistic feeling as compared to previous Honda bikes. The overall nice look is due to a well design tailed muffler and a stereo sculpture fuel tank. We can easily say that the CB150F has lot better looks and design as compared to the old designed GS150SE.
Fuel Economy
In the real world riding, the GS150SE provides 38-45 kmpl while we are expecting the Honda's bike to reach the 40-45 kmpl fuel economy but exact numbers are not provided by the company.
Speed
In this factor, both bikes have the same capacity and can easily reach the speed of 120 km/hr.
Speed-o-meter
In this aspect, the CB105F is better than the GS150SE as the former has better headlight illumination as compared to the latter. But GS150SE provides engine kill switch which is not available in the CB150F. Another important quality is the presence of fog-lights and dipper in Honda's bike as compared to the other bike that provides assistance in foggy weather and also while overtaking.
Spare Parts/ Service
Spare parts and after sale service is not an issue for both these bikes as they come from two of the biggest motorcycle manufacturers of the country. But Honda Atlas has a slight edge in this matter as around 55-60% of all the bikes sold in Pakistan are from this company.
Pricing
Price plays an important role while choosing between motorbikes of such high class but both the companies are presenting almost the same price for their bikes. But if you want to compare on price factor then we can say that Honda's CB150F is offering slightly more value for money due to its features.