Honda Civic Falls Prey to Side Mirror Thievery in Lahore
Honda Civic Falls Prey to Side Mirror Thievery in Lahore
Now
car
theft is common in our country and no car is safe from the criminals and thieves. There are no adequate security measures, which should be adopted to stop the theft of the car. There is another style of theft, which is appeared these days and the side mirrors are stolen and such incidents are happened in Lahore.
One such incident was occurred in Lahore with Miss Ayesha Lari, when she parked her car, 10th generation
Honda Civic
in the parking area of Café Aylanto Lahore, when she handed over the car to Valet services and she went to the café to have dinner at Aylanto. When she returned from the café, she found that the side mirrors of her car were missing and the valet driver was also missing, who drove this car to the parking area. The management of Aylanto argued with hr that it was not their responsibility to protect the car of the customers. During this time, it was informed that such incidents were happened many times in Aylanto car parking.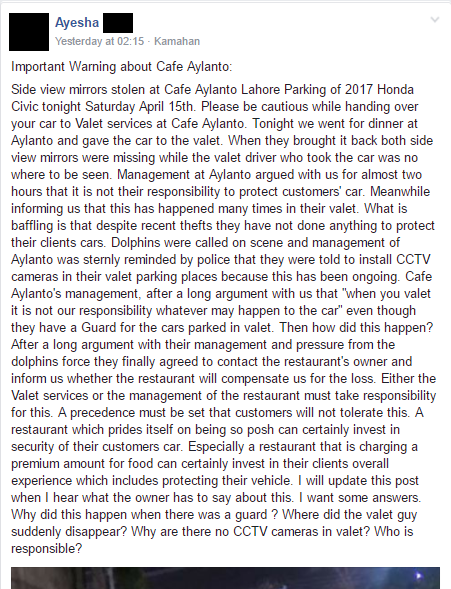 Meanwhile Dolphins were called and intimated them about the happening with the car. Then the police reminded the management of Aylanto strictly about this incident and it was their duty to give protection to the cars of their clients by installing the security cameras in the valet parking places. After long arguments they were told that they must have at least one guard to protect the cars of their clients. When Dolphin put pressure on the management of the restaurant, they finally agreed to contact with the owner of the restaurant and inform them that the management of restaurant will compensate them for the loss. It is basic duty of the owner of the restaurant, when they charge premium amount for food, they must make necessary arrangements for the protection of the cars of their clients.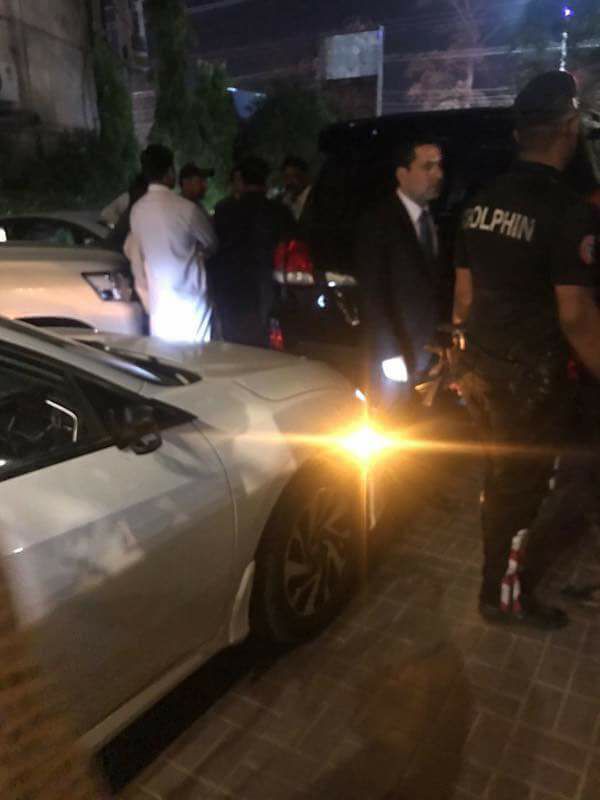 There are some questions, which are risen in the minds of the customers that why the management of the restaurant failed to install CCTV cameras. Why the guys of the valet security disappeared from the scene after theft of the side mirrors of the car? If such incidents are happened then who will be responsible for such activities?
Related Auto News Updates
You Might Also be Interested in
Add a Comment "Honda Civic Falls Prey to Side Mirror Thievery in Lahore"