Honda Civic Si in Pakistan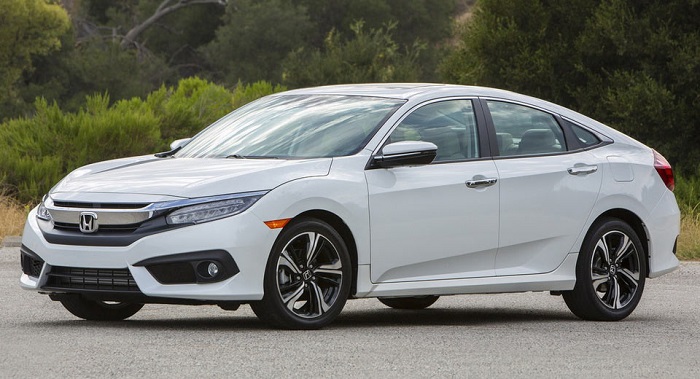 Honda Atlas
is going to release
Civic
Turbo after gap of few months because of the engine knocking issue.
Honda
Pakistan comes up with solution and now the new and improved Civic Turbo is going to be introduced in Pakistani market.
Honda Civic Si
The Si means 'Sport Injected' and the name shows that these cars are sports oriented than comfort when you compare them to regular variant of Civic. The Civic Si variant has the features of stylish and aggressive body kit to give it strong presence on read and 'Go-Fast' looks. This
car
is added with bigger and better looking alloy wheels to complete its overall styling.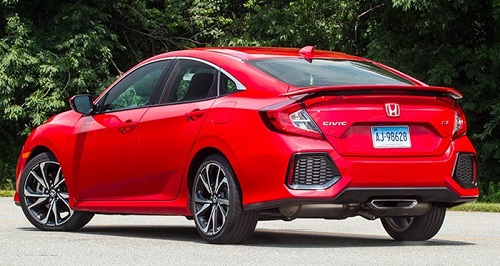 Interior
The interior of the car is same as there are no major changes made but there are some of the elements like
seats
and
steering
wheel stitching, gear knob and driver information are displayed in red color and it is completed with whole aggressive theme.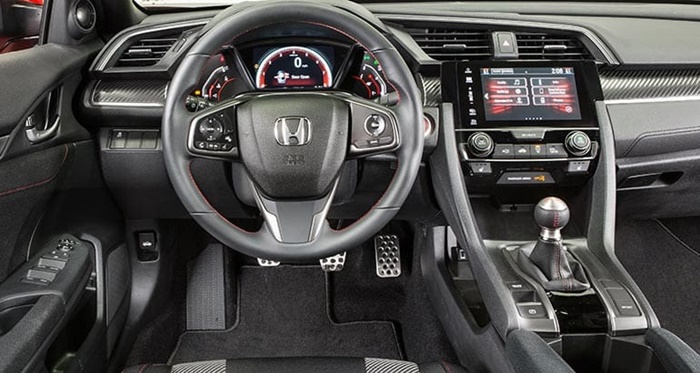 Features
When you check the features of the car, regular civic is best in class and it has enough optional and standard features. It can be added with the features like lane departure, blind
sports
monitoring and steering assist. It is also added with manual gearbox and Si can be brought in the market with manual transmission to boost the driving pleasure by miles.
Engine and Performance
In the engine department, there is little difference and the engine is same dreams 1.5L unit in the regular variant and Si variant gets more power output. The car can produce about 205 HP due to bigger turbo and boost pressure. It reduces the car 0-100 times to 6.7s compared to 7.5 of regular version.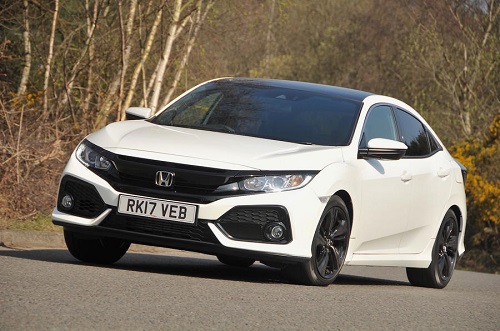 Other improvements include:
• lower compression ratio (10.3:1 vs. 10.6:1)
• helical limited-slip differential
• larger front brake rotors (12.3″ vs. 11.1″ vented front and 11.1″ vs. 10.2″ solid rear)
• two-mode damper system with normal and firm settings
• Sports mode replaces ECON mode – increases suspension damping, reduces power steering assist, increases throttle sensitivity, and raises the activation threshold of the Vehicle Stability Assist system
• 235/40R18 91W tires vs. 215/50R17 91H
• 7% stiffer front spring rate
• 18% stiffer front upper damper mounts
• 7% stiffer front stabilizer bar rate
• 32% stiffer rear spring rate
• Solid vs. fluid-filled front and rear compliance bushings (rear shared with the Type R)
• High-stiffness rear upper control arms (shared with the Type R)
• 26% stiffer rear stabilizer bar rate
• Si-specific seats with thicker side bolsters, non-adjustable headrests, and stitched "Si" logos
• center-mounted polygonal exhaust outlet
• the higher-flowing intake system
• 23% higher-flowing exhaust system
• aluminum clutch, brake, and accelerator pedals
• 10% shorter shifter stroke
• revised shift linkage
• increased rigidity of shifter bracket mount
• additional items in DID include G-force meter, turbo boost gauge with PSI indication, lap timer, throttle percentage, and brake pressure
The price of Si is started from $24,100 and it is same as
Civic Turbo
international. It is not expensive if you consider the amount of horsepower this car produces. There are many clients in Pakistan, who can buy Civic Turbo and spent huge amount for power increase and exterior add-ons. It will be good move, if Honda introduces Si variant in Pakistan.