Honda Fit Hybrid versus Toyota Aqua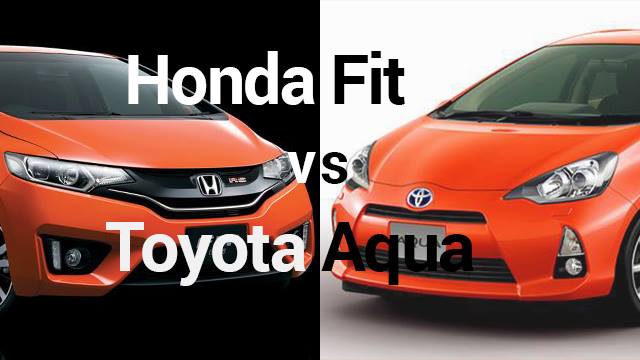 The new imported cars from Japan are becoming common in
Pakistani auto markets
. They customers will find the multitude of imported hatchbacks in the market from all kinds of the
manufacturers
. If they are looking for the imported mid sized Japanese hybrid hatchback, then they will have to decide between the
Honda Fit Hybrid
or Toyota Aqua. Both the vehicles are provided in the same price bracket and they are also easily available in the local market. The clients can make the easy decision by comparing the hybrid vehicles in different categories to see which vehicle is the best.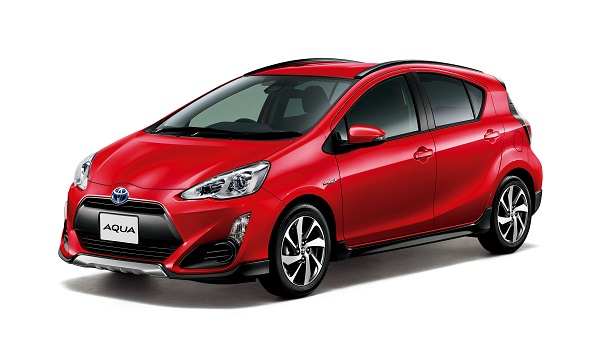 Design:
3rd generation Honda Fit has the features of more futuristic and has the modern design language with smooth tapering lines on bodywork, sprinkled with slightly aggressive design. Some of the features of the car make you think that Honda Fit is fully electric vehicle and the front end of the vehicle is housed with slim tapered headlights, small front grille and trapezium shaped air intakes. The rear end of this vehicle is similar to the rear end of Honda Civic hatchback with vertical style taillights and it is also extended to the roof spoiler, restrained rear bumper and roof spoiler.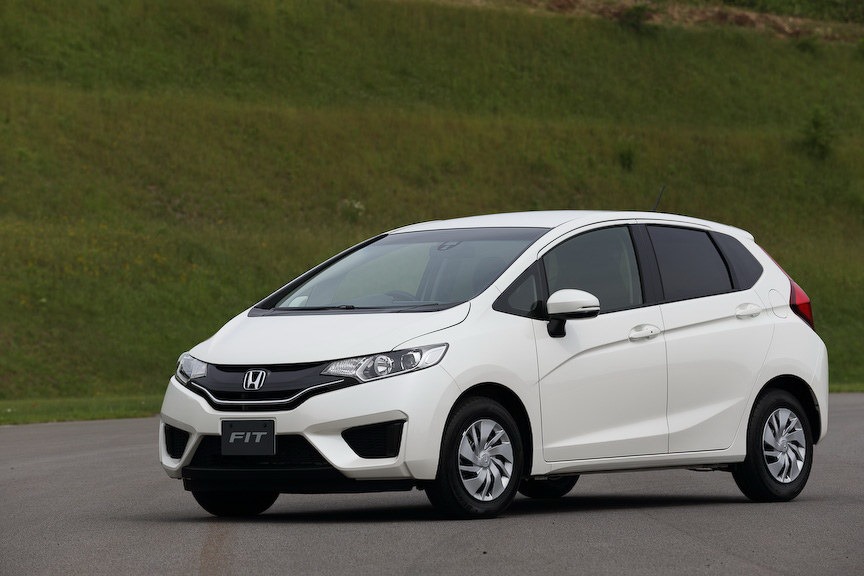 Honda Fit manages to get the nice blend of aggressive and restrained design aesthetics, which
Toyota Aqua
follows the sports hatchback in terms of its design, which is opposite to traditional hatchback design. The front end of the vehicle has the features of large headlights with sharp creases and the front bumper is large and low to the ground for hybrid vehicle of its type and it is houses with fairly large front air intakes. Rear end of the design of the vehicle is housed with large vertical taillights, which is extended to the roof spoiler and fairly large sized rear bumper.
Performance and fuel efficiency
The vehicle is housed under 3rd generation Honda and the bonnet of the vehicle is 1.5 liter DOHC 16 valve inline-4 engine, which is coupled with hybrid drive train and it is mated to 7-speed dual clutch transmission. Fit produces 109 bhp and 134 Nm if Torque. The instant torque is available from electric motor and DCT acceleration in Honda Fit Hybrid is pretty decent. Hybrid drive train and regenerative braking the Fit, which is able to get between 20-24 km/l. it is featured with 40 liter fuel tank and you have theoretical average range between 800-960 km and the company claims the average of 35 to 37 km/l.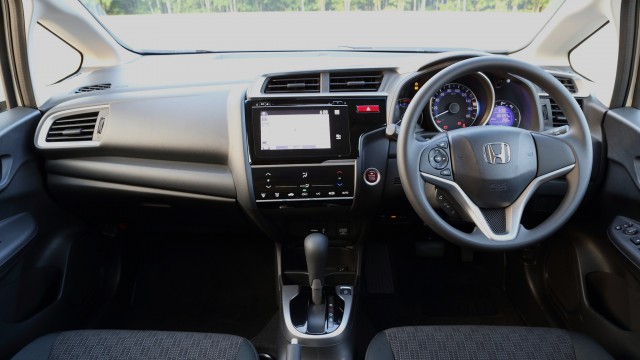 Toyota
Aqua features the 1.5 liter DOHC 16 valve inline-4 engine, good 37 bhp less than 3rd gen Fit Hybrid. The weight of both the vehicle is same in terms of their raw performance and Honda Fit has aqua on backfoot. Toyota Aqua gets around 20-23 km/l due to Hybrid drive train and regenerative braking. Aqua features the smaller 36 liter fuel tank to make the estimated theoretical range of 720-864 km on single tank.
Interior Quality, Features and Practicality
When you look at the interior of the 3rd generation Honda Fit, it is comprised of black and polished the silver plastic trim pieces, which is featured with minimalist design. The front and rear seats are covered in black fabric and the standard features are added with climate control, keyless entry, cruise control, push start ignition, multifunction steering wheel, 5 inch touch screen infotainment system and 160 watt 4-speaker stereo system. The 3rd generation Honda Fit has the features of rear head and legroom. Honda Fit gives decent sized boot and the magic seating of Honda to allow the seats to be folded in various ways, which is vastly increase the storage space and overall practicality.
Toyota Aqua has the features of fairly spacious front driver and passenger compartment and the rear seats are slightly compared with the limited head and the leg room. It has suitable size of boot for hatchback of size and the rear seats can be folded down to increase storage space. The interior of the vehicle feels like the combination of elements from standard Prius and
Toyota Vitz
. As this car is imported and it has the features of digital dashboard, ECO mode buttons, climate control, and EV button to allow you to drive on the electric power, power mirror, cruise control, past start ignition that are retractable electrically with the 7 inch touch screen infotainment system along with 4 speakers stereo system and it is also added with multiple cup holders, reversing camera, power windows and sufficient interior storage space. The quality of the material is nice and it has good quality plastics to feel well built and strong.
Safety
When you come to the safety mode, Honda Fit has earned 5/5 star safety rating from JNCAP (Japanese New Car Assessment Program) in terms of the features and it has the total six airbags and two are for the drivers and one for the front passenger. It has the ABS with electronic brake force distribution and traction control. Toyota Corolla manages to get 4/5 star safety rating from JNCAP. Aqua features with twin air bags in front and total number of six airbags, which are depending on variant, brake assist system of Toyota, traction control, ABS bakes with electronic brake force distribution and vehicle stability control.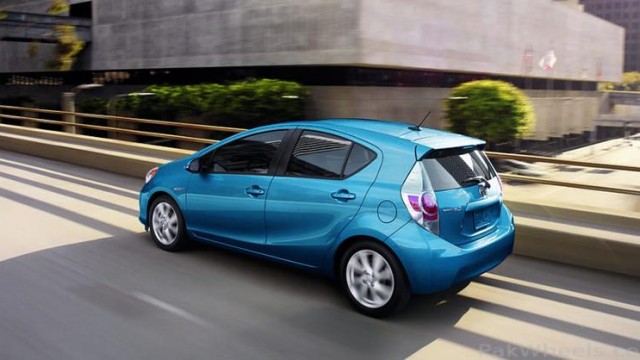 Value of Money
Honda Fit has about 30,000 km and it will set you back between 18.5 – 19.5 lakhs and the lower mile version could range up to the total of 21 lakhs for fairly recent variant. The model of 2012-2013 Toyota Aqua can be purchased between PKR 16-18 lakhs while newer 2015-2016 model with low mileage with run you upwards of PKR 21 lakhs. Aqua is older car, when you compare it with 3rd generation Fit and you can find older high mileage car for relatively cheaper price. More spacious, safer and powerful car is Honda Fit.