GARI

Honda Pakistan Independence Day Special Discount Offer

Honda Atlas cars are going to make the announcement through their websites and social media that they are going to offer 14% discount on the general repairs and periodic maintenance. Honda Pakistan Independence Day Special Discount Offer.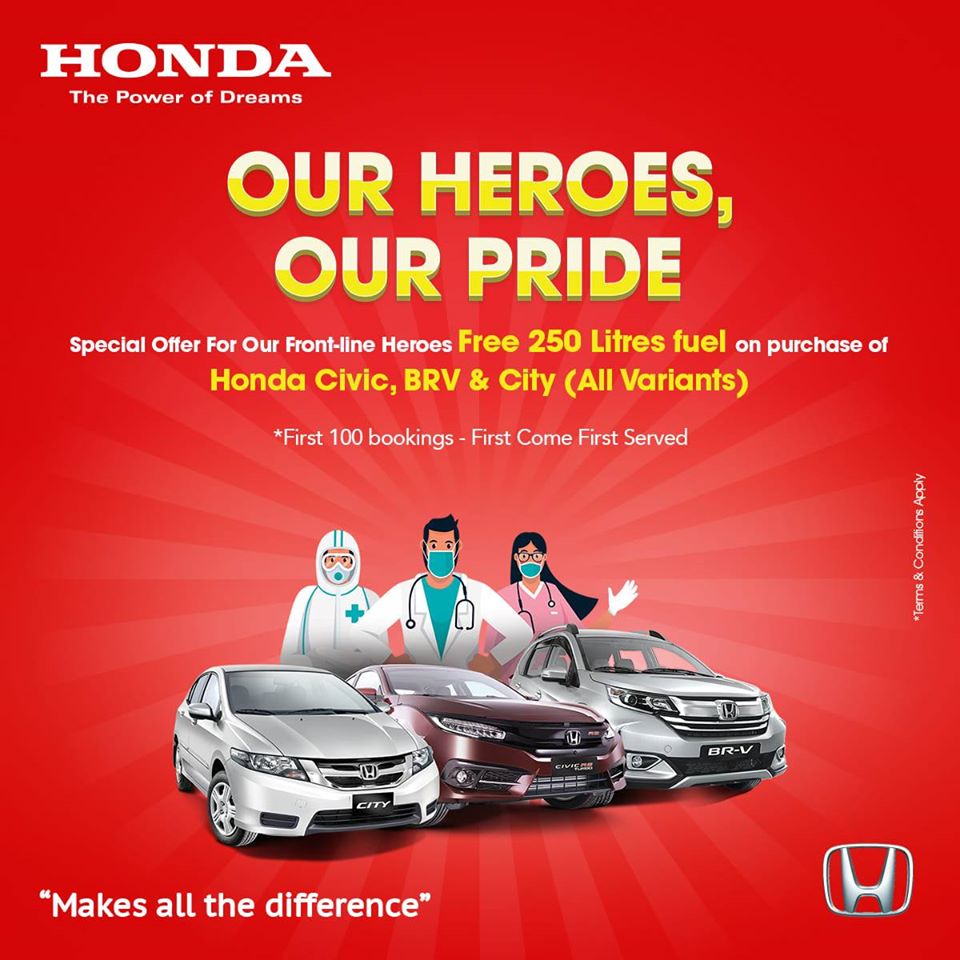 The customers can availthis offer from 5 to 13 August on all 3S Honda dealerships. Honda is the only automaker in Pakistan, which is offering this special offer to the customers in very proactive manner. About one month ago, Honda has announced the exclusive offer for the front line workers of the coronavirus pandemic, where medical professional buyer for any variant of new Honda Civic, City o r BRV offered 250 liters of free fuel.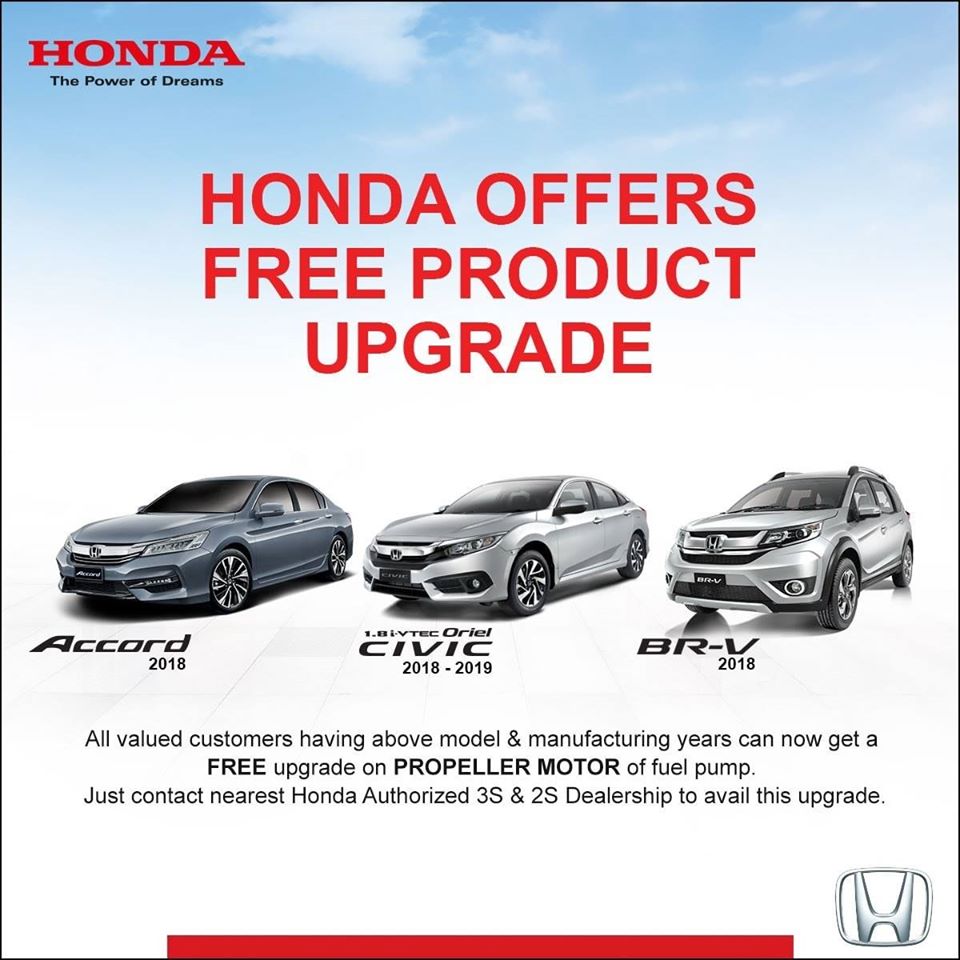 There will be 100 bookings for this offer and they were on the first come first served basis and this offer is still available on the official website of Honda. It has announced another offer about two weeks ago, where the owners of 2018 Accord, 2018-19 Civic and 2018 BR-V can get the free product upgrade like the fuel pump propeller motor replacement. This offer has been made available for indefinite time period.
Honda
always tries its best to keep the good relationships with the customers through such offers. By comparing the financial year 2018-19, the sales of Honda have gone done 64% in FY 2019-20. The coronavirus outbreak is largely responsible for decline in sales and there can be some other factors including the multiple price hikes in a year and the lack of the provision of the new products in the lineup of Honda Atlas.
Honda Pakistan Independence Day Special Discount Offer