GARI

Honda Pakistan Introduces Discount Scheme On All Cars
- Views 100
- 21 Mar 2020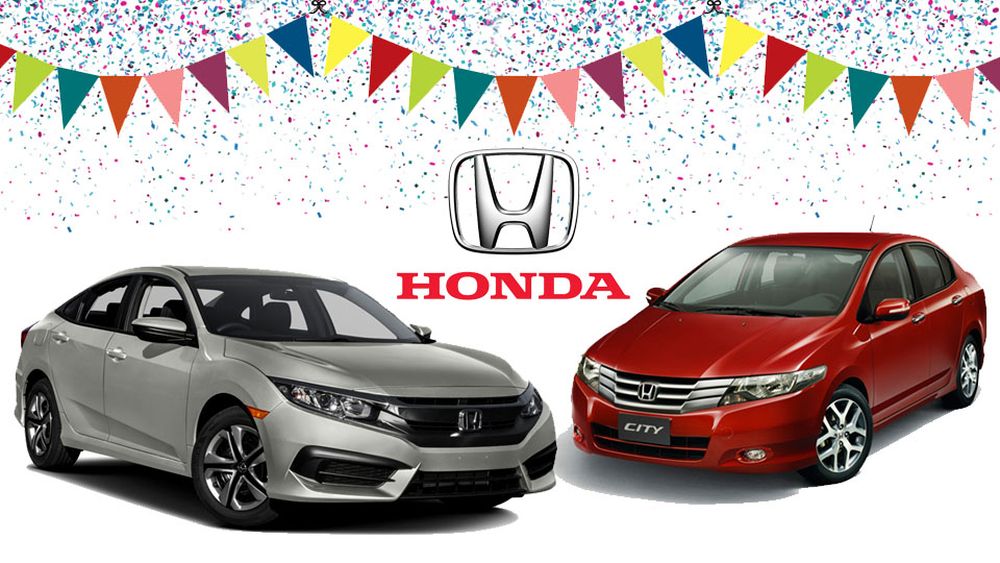 The car sales recorded a huge decline in previous year and past few months were also unsatisfactory in the favor of various auto maker companies. To boost up the decline in sales of the vehicles various auto manufacturing company planned to launch the limited time special offers. The Toyota Company planned to stop its GLi and Xli models and tried to sell its all inventory, the Suzuki Motors also offered frees registration scheme on its Wagon R to increase its sales and 660cc Alto variant to celebrate the successful milestone.

For now the great news for Honda lovers is that Honda Pakistan introduces discount scheme on all cars. The company is offering various special offers for the month of March calling it the "Marchfull of Surprise". The special discount offers offered by company on it various models include free registration, free navigation and free maintenance package for a year.

The complete package offered by Honda Pakistan is given below:


Year Free Maintenance Package on Civic RS Turbo


Free Navigation on iVTEC Turbo Oriel


Free Registration Net Amount Rs. 50,000 on CITY


Free Registration Net Amount Rs. 70,000 on BR-V.


The special discount offers can be availed at your nearest authorized Honda dealership. Stay connected with Gari.PK for such type of articles and news from the auto industry. You can also find the latest cars and motorbikes in Pakistan. The car prices 2020 for all used cars and new cars in Pakistan.
Honda Pakistan Introduces Discount Scheme On All Cars