GARI

How to Connect Bluetooth in Toyota Corolla GLi
- Views 100
- 13 Aug 2020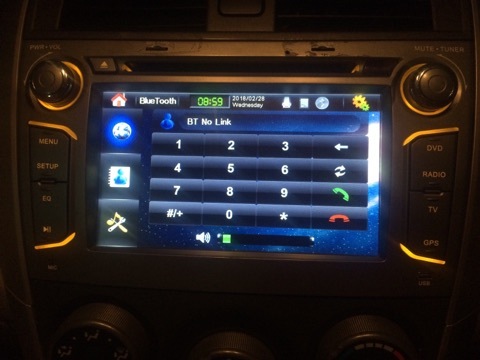 The consumers of the Toyota Corolla faced many issues to connect Bluetooth in their GLi. We meet this issue and we found that the other customers faced the same issue. So we provide the short but detailed process of connecting the mobile with Corolla GLi through Bluetooth. How to Connect Bluetooth in Toyota Corolla GLi.

Procedure:

In other car, the connection of Bluetooth is easy by switching on both devices but it is long process in GLi and you will follow the following steps to get Bluetooth connected.


Process 'Source' button on infotainment system of GLi and go to 'BT Audio'.


Long press the 'DISP' button on the system and you can get the option of 'Add device'.


Press the 'Play' button and it will give the option of pairing.


Switch the Bluetooth of your phone on and you can connect it with the car.


If GLi Bluetooth Not Get Connected then what to do

If the Bluetooth is not connected in GLi, you can follow steps, which are mentioned above. The possible reason is that the car can pair with maximum five devices at a time and the capacity can be full. You have to delete old Bluetooth connected devices from vehicle to add new one. You need to follow these steps to delete the old paired devices.


Press 'DISP' button and go to 'BT TEL' option.


Press 'Forward' button and go to 'Delete Device' option.


Press 'Play' button to confirm delete of the device


It will give you option of deleting all o r one by one.


Press 'Forward' and 'Rewind' button to delete one by one.
How to Connect Bluetooth in Toyota Corolla GLi