Hyundai Nishat Motors To Launch Hyundai Elantra In Pakistan
- Views 100
- 18 Dec 2020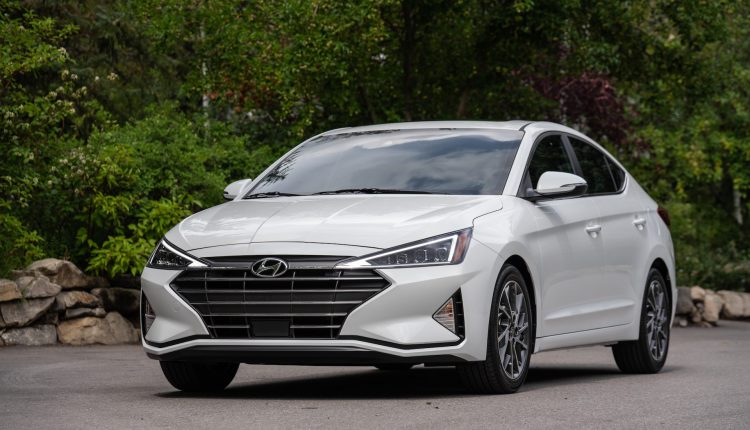 As the
Auto Policy
is approaching to its expiration, all auto companies are trying their best to debut their productions in the auto market of Pakistan. In the same race,
Hyundai Nishat
has made a major development, and the company is reportedly gearing up to make a remarkable debut of its
sedan Hyundai Elantra
soon in the Pakistani auto market. According to latest news the company is now assembling the car to launch before the end of Auto Policy in June 2021.
The sources also confirmed that the Hyundai Elantra is expected to be launched in the first quarter of the 2021. The price of the car revealed by the sources is between 3.6 million rupees to 4 million rupees. Remember that
Hyundai Elantra
is an international competitor of the
Toyota Corolla
and
Honda Civic
. Elantra is going to be a tough competitor of other vehicles in the Pakistani auto market.
Let's discuss what we will gain from
Hyundai Nishat
in Elantra Sedan.
Engine and Powertrains
Hyundai Nishat
has launched the
Elantra Sedan
according to the demands of the markets internationally. The car is most commonly installed with a 1.6 Naturally Aspirated 4-Cylinder Petrol Engine that produces 122 horsepower and 156nm of torque mated with 6-Speed Manual o r 6-Speed Automatic transmission.
Interior
As far as the interior of The Hyundai Elantra is concerned, the sedan is featured with Touchscreen Infotainment System with a
Hyundai Bluelink Connectivity
. For a comfortable drive, car comes with Ventilated Front Seats.
Salient Features
In the global market the sedan Elantra is offered with the following salient features.
Safety
The Hyundai Nishat has provided the Elantra with 6 airbags, Hill Start Assist and Electric Stability Control for the safe drives in all flat and hilly areas. Additionally, the sedan is also featured with a dedicated safety feature called Emergency Stop Signals. Other safety features of the car include Impact/Speed Sensing Auto Door Locks, Disk Brakes for all 4 wheels and Burglar Alarm.
Sensors
The Hyundai Elantra is installed with Parking Sensors and Rear Camera for convenient parking in crowded parking.
Cruise Control/Tyre Pressure Monitoring
The Hyundai Elantra Sedan comes with Cruise Control and Tyre Pressure Monitoring.