Hyundai Tucson Number One Compact SUV
- Views 100
- 13 Aug 2020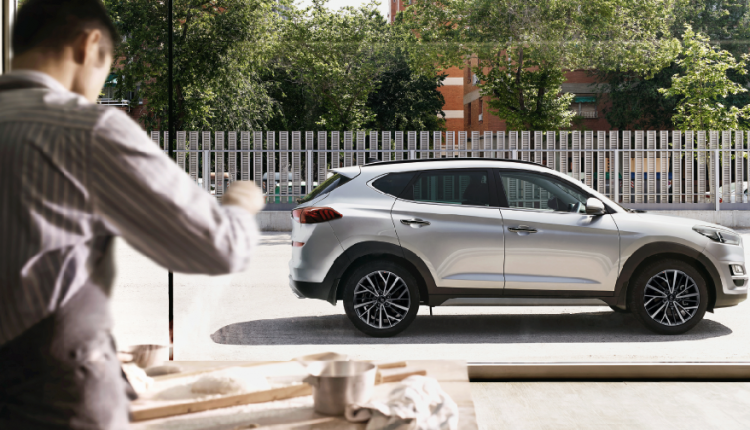 The American based data analytics and customer intelligence service announced that Hyundai Tucson is the number one in category of compact SUVs in United States. The surveys show that the new car buyers face various issues during the first 90 days of the buying of the car. Hyundai Tucson Number One Compact SUV.

The company has maintained nine categories to assess the vehicles as how many problems per 100 cars received. This study is the of the industry for new vehicle quality, and year after year, automakers apply the insight, they get from the customers to make different positive changes.

Hyundai Tucson International variants:

Hyundai has launched 12 variants of Tucson and the vehicle has power range from 157 to 185 horsepower and they have 6 to 8 manual and automatic gear transmissions with forward and all wheel drive. This vehicle has the beautiful outlook and added with luxury comforts and specs. This car has the capacity for five passengers and it is the constant best seller for South Korean company. This car has multiple smart sense safety technology with 62 cubic feet of total cargo space and has the standard Apple CarPlay and Android Auto. These features of this car make it popular among the customers all over the world.

KIA Sportage

Kia Sportage is the second in this segment and it has been making splashes in the international market because of the overall shape and safety features. SUVs variants is released in the market with engines like 1.6L Gamma, 2.0L Nu, 2.4L Theta II and 1.7L U-Line, which can produce power ranging from 240 to 181hp. These variants have manual and automatic transmission with 6 to 8 speed gears and the company has launched the vehicle in FWD and AWD variants.

Chevrolet Equinox

The vehicle, Chevrolet Equinox is placed at the third position because o f its wide range of options and different safety measures. The company has launched this vehicle in four basic variants. LT and Premier have two variants and they have 1.5L Turbo 4 cylinder and 2.0L turbo 4 cylinder engines. 1.5L engine is added with 6 speed transmission and 2.0L engine has 9 speed transmission.

Hyundai Tucson in Pakistan:
The three SUVs proved best and they have different safety and engine options. This vehicle is at the top of the list because it received complaints from few number of customers in USA and now the company has developed the vehicle maintaining the demands, needs and interests of the customers. Hyundai is going to launch Tucson in Pakistan very soon and the company will also maintain its luxury, safety and comfort features for the local customers.