Hyundai Tucson Ultimate 2020 Review
Hyundai Tucson Ultimate 2020 Review
Hyundai Tucson
was launched in auto market and after that the expert review of this newly launched vehicle was shared. The company has launched two variants of Tucson in Pakistan including Ultimate and GLS and this is the review of the Tucson Ultimate car.
Hyundai Tucson
Ultimate 2020 Review.
Exterior of Tucson:
This vehicle has the stunning front with front grille dipped in chrome and piano black color. This vehicle is added with fog lamps with DRLs and the headlights of this vehicle are eyebrow styled with LED blubs and worked on high and low beam. It is equipped with cornering light, which works best, when the car is turning on right o r left side. It is added with 18 inch alloy rims and they are painted with silver and hyper colors and the
tyres
are South Korean and there is impressive line on side from front fender. The car has plastic aprons, which are prepared from front wheel to back to give great look to this car. You can find LED indicators with side view mirrors and it has piano black colored roof rails.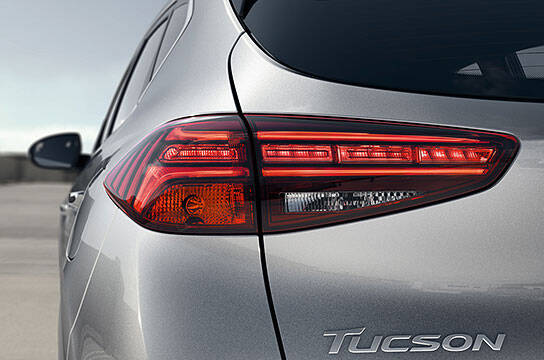 Trunk Space of Tucson:
There is enough space and you can fit two big travel bags in it and if you want to put more luggage in it, you can bold back seats and increase the capacity in its trunk. There is boot separator, 12 V charging port, light and spare wheel with car kit.
Interior of Tucson: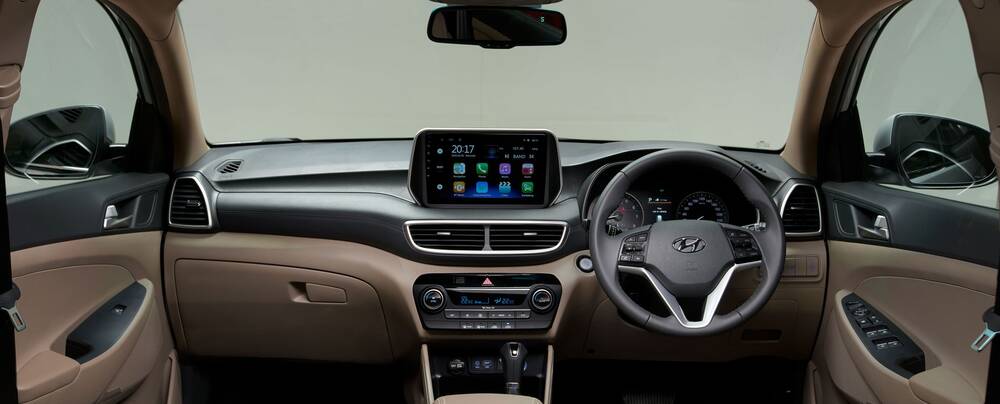 This car has smart entry option and it has considerable head and legroom. The front seats are electric and driving seat has lumbar support. On the back side, two persons can sit there quite easily and these seats have safety belts with child safety seat anchors.
If you look at the interior side of the car, the interior and exterior of the car complete each other. The interior of this car looks one generation older than exterior. There are curves in interior side and has leather stitched dashboard. The upper portion of dashboard is prepared with little bit lower quality plastic and the AC vents have silver border.
Steering Wheel and Speedometer
The steering wheel of the
vehicle
is adjustable and the company has installed push start button beside steering. The speedometer screen is switched on, when you push start button. The size of the screen shows all important information like distance covered, instant fuel economy, fuel average, travel time and digital speedometer. You can also set the interior light with one touch on the screen. The steering controls of the vehicle is included with cruise control, which is effective and on left of the steering wheel, there are buttons of phone calls. You can also control infotainment screen from steering wheel.
Infotainment system:
This company has added the 10.1 inch floating screen and it feels like hindrance during driving but after the market survey, the company has to install it there. You can find the phone connectivity, navigation maps and android unit with screen.
Audio System of Tucson:
This car is installed with speakers in front and back door and you will enjoy its tremendous sound quality.
AC Performance:
Tucson is equipped with dual digital control climate control system and it shows good performance. You can also find the separate vents for the seats on back. There is also the cool box and you can keep our food and drinks cold.
Central Console of Tucson:
The central console of the car has 12V charger, cigarette lighter, USB and AUX. You will also find 6 speed Tiptronic transmission gear knob and there are buttons of electric parking, down-hill assist and auto hold. You will find drive mode button and you can set eco, comfort and sports mode and also a cup holder.
Wireless Charger:
There is the wireless charging point in the central console and you can charge your mobile phone without any wire. There is the digital display in the car and it will remind you, if you forget your mobile phone in the market.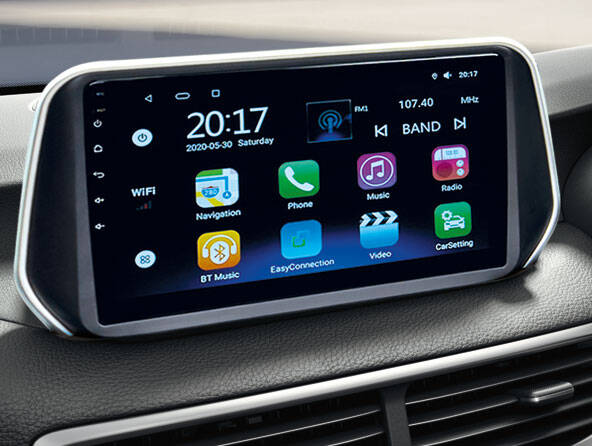 Dashboard Buttons:
On the right side of the dashboard, there are different buttons like low / high LED of speedometer, autoboot and traction control. There is lock button and you can pull your car out, stuck in sand o r mud.
Rear View Mirror:
This car has the rear view mirror and it is added with automatic dimming with compass. When the people travel in this car, this compass will help them to a great deal.
Comparison of Tucson with KIA Sportage:
The interior of Tucson is modern and it is added with infotainment system and the cars have Apple CarPlay and Android Auto and Tucson is added with navigation system. There are some features in Tucson, which are cool box, wireless charger and compass and it is also added with front parking and rain sensors.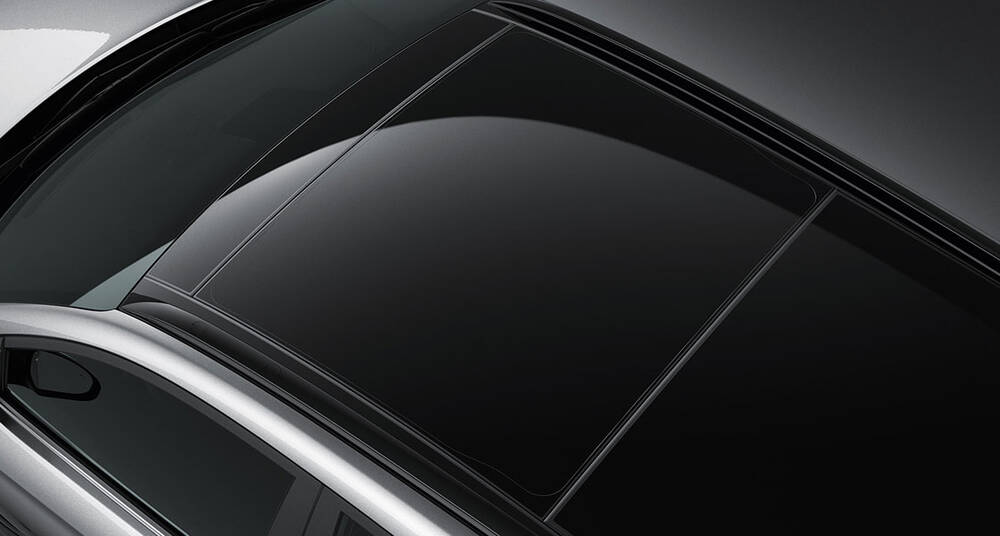 Drive Experience:
There is reverse camera but the video quality is not so good because of the distortion of the pixels. This car has three drive modes and most of the people like to drive the car in comfort mode. Power steering is efficient and you can control it with only one finger. The cushions and seat postures are excellent and you can take it for long travel. It has the terrain, suspension, engine, and gear transmissions, which are 100% similar to sportage.
Engine and Pick of Tucson:
Tucson has 2000 cc engine like
KIA Sportage
and the pick is optimal for intercity drive. If you want to pick the hard one, you can switch to Sport Mode so that you can get maximum output.
Handling of Tucson:
You can drive this car intercity, desert and highway and its handling is good. When you drive it, you will not find it unstable and the traction plays important role in it. For the stability and fuel average of the vehicle, traction control system is used.
Fuel Average of Tucson:
This car gives the 8 to 9 kilometers per liter within city and on the long route, it gives the average of 11 to 12 kilometers per liter with AC. The fuel average of the 2 wheel drive is 9 to 10 kilometers per liter within the city and 12 to 13 kilometers per liter on the long routes.
Add a Comment "Hyundai Tucson Ultimate 2020 Review"