Kia Sorento SUV Three Variants Comparison
- Views 100
- 18 Feb 2021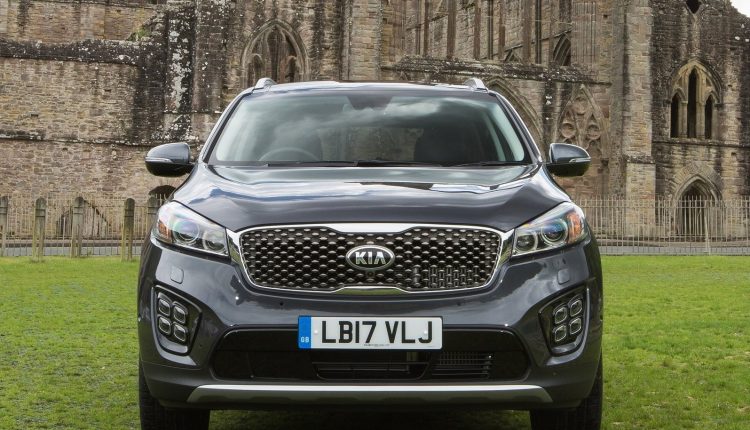 The
Kia Sorento
is a newly announced crossover SUV in the
auto industry of the Pakistan
and set to be launched soon in few days. The Kia Motors is brining three variants of SUV in the local Pakistani auto market. These variants of the highly anticipated SUV by automaker include
2.4L Front Wheel Drive FWD, 2.4L All Wheel Drive AWD and 3.5L Front Wheel Drive FWD.

In this article we are going to make a brief comparison of all three variants of the Kia Sorento to now the difference in their specifications and their prices. So without waiting let's move towards this interesting comparison.

Engine and Transmission
The first two variants of Kia Sorento 2.4L FWD and 2.4L AWD are installed with 2400cc Theta II DOHC engine, producing 170hp and 225Nm torque. On the other hand the top end variant 3.5L FWD is equipped with 3500cc Lambda II V6 engine that produces 276hp and 226Nm. Meanwhile, 2400cc variants have 6-Speed Auto Sportmatic, while 3500cc has 8-Speed Auto Sportmatic Transmission.

Wheel Size and Drive Modes
All variants of the Kia Sorento SUV are featured with three Drive Modes including Comfort, Economic and Sport. All variants also have 18 inch alloy wheels.
Front, Rear and Fog Lights

The Kia Motors has featured all three variants of Kia Sorento with LED Head, Rear and Fog Lights and LED DRLs.

Safety
The base variant 2.4L FWD has less safety as it has only two airbags while the other two variants come with 6 airbag each. However, all three variants are featured with E-Parking Brakes.

Interior
The Kia Sorento base variant has Driver seat powered but the other two variants are provided with powered seats of driver and passengers as well. Meanwhile Auto Climate Control and Rear AC Control features are available in all three variants. Power Tailgate and Wireless Charger featured is absent in base variant while other two variants of the SUV come with it.

Sunroof
The automaker has installed the Panoramic Sunroof in the all variants of the Kia Sorento SUV.

Seating Capacity

The Kia Sorento's all variants 2.4L FWD, 2.4L AWD and 3.5L FWD has the seating capacity of 7 persons. The car is best for family trips, friends' hangout with comfortable sitting and lavish interior space.

Price
The price of the Kia Sorento SUV variants is as.4L FWD , Rs6,999,000, 2.4L AWD comes at Rs7,999,000 and 3.5L FWD will cost in Rs8,399,000.