Look at Car Launching in Pakistan During 2019
- Views 100
- 07 Apr 2020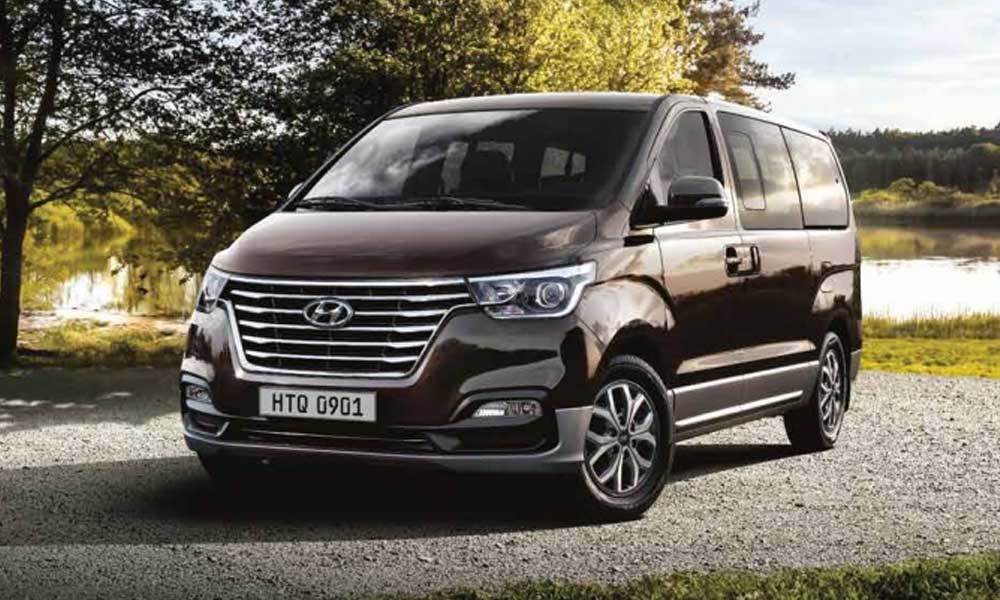 The year 2019 was a tough year for the auto sector in Pakistan because of tough financial situation and increase in taxes and duties on sale and import and export of the cars. Various new cars were launched in the auto market by different auto manufacturers during the year. Pakistan's first auto policy was introduced in 2016 and it has given the tax based incentives to the new automakers to establish their own production plants. There are different auto makers like KIA, Sportage and others entered in the local industry and they started the production of their new cars and bikes like United and Road Prince, which has gained the Green field status under auto policy to make the cars in the local market. Look at Car Launching in Pakistan During 2019.


Hyundai Starex

Hyundai Nishat Motors has introduced the premium class vehicle, which is an MPV and it is added with 2.4 MPI gasoline engine and has 5 speed manual o r 5 speed automatic transmission. The company has imported three different variants like Starex/M/T GL, Starex A/T GLS and Starex A/T GLX and the 12 seater MPV was introduced in the market at the ex factory price like Hyundai Grand Starex GL M/T – PKR 3,999,000/-, Hyundai Grand Starex GLS A/T– PKR 4,999,000/- and Hyundai Grand Starex GLX A/T– PKR 5,199,000/-.


HYUNDAI SANTA FE

Hyundai Santa Fe is premium segment Sports Utility Vehicle of Korean automaker and this car was launched in the market under 2.4 liter MPI Atkinson Cycle engine, which is mated to 6 speed automatic transmission and it has 4 wheel drive system with HTRAC. This car has the price of PKR 18.5 million and it has powerful and entertaining prospect for car enthusiasts. This car was launched with Grand Starex during February 2019.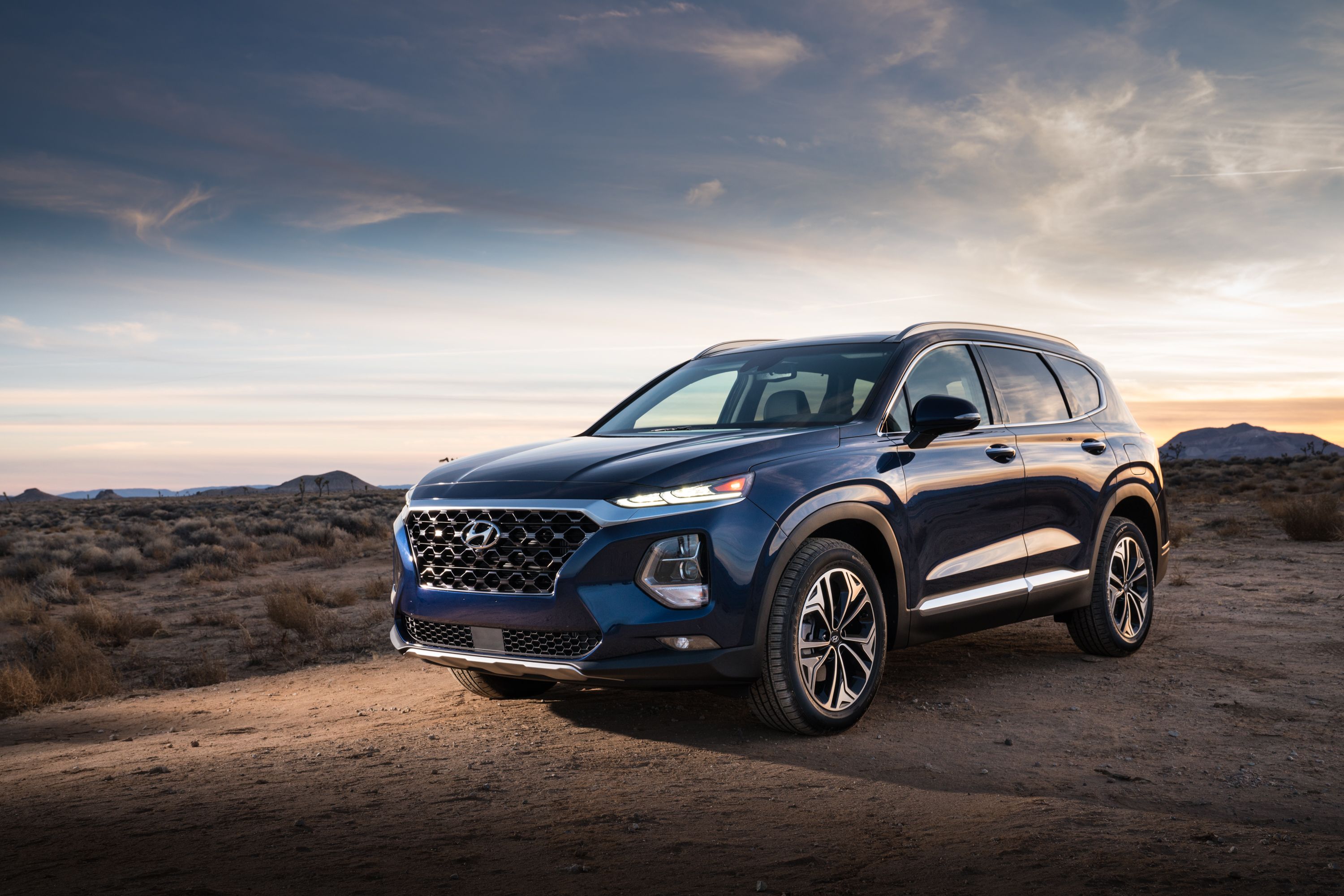 DFSK GLORY 580T
Regal Motors has launched this DFSK Glory 580 SUV in local auto market in April 2019 and it has gained Greenfield status under auto development policy 2016-21. This brand got the popularity for making bikes in Pakistan and this 7 seater SUV is powered by 1.5 liter turbocharged engine under CVT transmission. This car is provided in local sector in three variants with the price of DFSK Glory 580 1.5 MT PKR 3,500,000/-, DFSK Glory 580 1.5 CVT PKR 3,750,000/- and DFSK Glory 580 1.8 CVT PKR 3,900,000/-.
SUZUKI ALTO
Pak Suzuki has launched this first ever 660 cc locally produced hatchback on 15 June 2019. Suzuki Alto has replaced Mehran and it has performed well. This car has gained tremendous sales in first six months and it is also performing well and now it is provided in the local market in three variants at ex-factory price of
Suzuki Alto
VX PKR 999,000/-, Suzuki Alto VXR PKR 1,101,000/- and Suzuki Alto VXL AGS PKR 1,295,000/-. Now these vehicles are available in the market at the current price from 01 January 2020 as Suzuki Alto VX PKR 1,135,000/-, Suzuki Alto VXR PKR 1,398,000/- and Suzuki Alto VXL AGS PKR 1,598,000/-.
KIA SPORTAGE
KIA is Korean automaker and it has introduced the wonderful vehicle, KIA Sportage 4th gen in August 2019. The compact SUV is available in two variants like front wheel drive and all wheel drive. This car is added with various comfort and convenience based features and it is revealed in the market at attractive prices. KIA Sportage competes with Toyota Fortuner for new base variant, which was introduced by Toyota Indus. The two variants of Sportage are launched in the market at current ex-factory prices like KIA Sportage FWD at PKR 4,899,000 and KIA Sportage AWD at PKR 5,399,000.
KIA PICANTO
KIA has launched the new cars in the market with the mid range 1000 cc hatchback Picanto on 14 September 2019. The company has launched the outdated generation of hatchback. This car has great and wonderful prospect in local sector and the consumers have another choice as it competes directly with Suzuki Cultus. The hatchback is launched in the market in two variants at ex-factory price tags as KIA Picanto 1.0L M/T PKR 1,899,000/- and KIA Picanto 1.0L A/T PKR 1,999,000/-.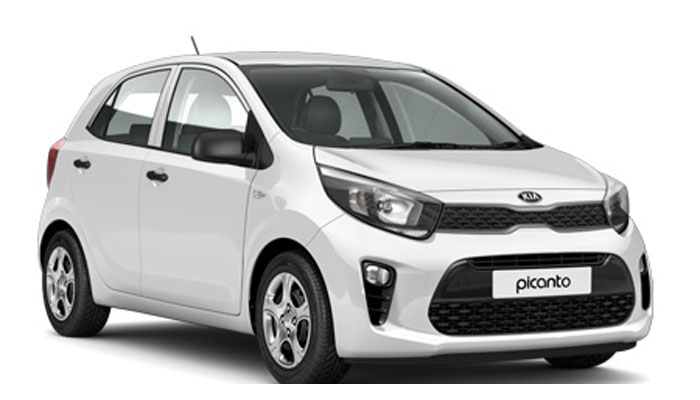 SUZUKI JIMNY
4th generation Suzuki Jimny was introduced in home auto sector during 2018 and it was launched in Pakistan in September 2019. This vehicle was launched in the market at introductory price of PKR 3,890,000 and it has retro-styled boxy shaped is added with 4 cylinder 1.5 liter K15B engine. This vehicle is powered by 5 speed manual transmission and has current ex-factory price in the local market as PKR 3,990,000.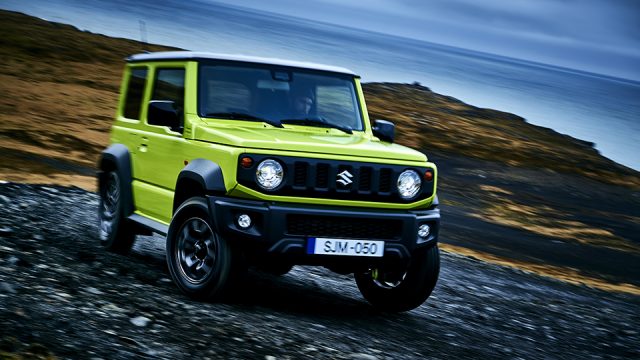 HYUNDAI IONIQ
Hyundai Nishat launched 1st generation Hyundai Ioniq in October 2019 in local auto sector as the competitor of Toyota Prius. The Ioniq GLS is equipped with Kappa 1.6 liter Atkinson GDI 1580 cc engine, which is mated to 6 speed DCT transmission. It is front wheel drive car, which is imported as completely built and priced at PKR 6,399,000 and it is available in market at booking price of 50% of the price of car. This car has great prospect in terms of its price.
HYUNDAI PORTER H100
Hyundai Nishat Motors has introduced this locally assembled Porter vehicle H100 pickup on 02 December 2019. This pickup was launched in Pakistan previously under title of Shehzore in Pakistan. This vehicle has 2.6 liter diesel engine mated to 5 speed manual transmission system. This variant has the launching price of PKR 2,449,000 in the local market and it has gained massive popularity in local market and it is launched in new version of pickup.