Mercedes Unveils the Camper Van with a new Weekender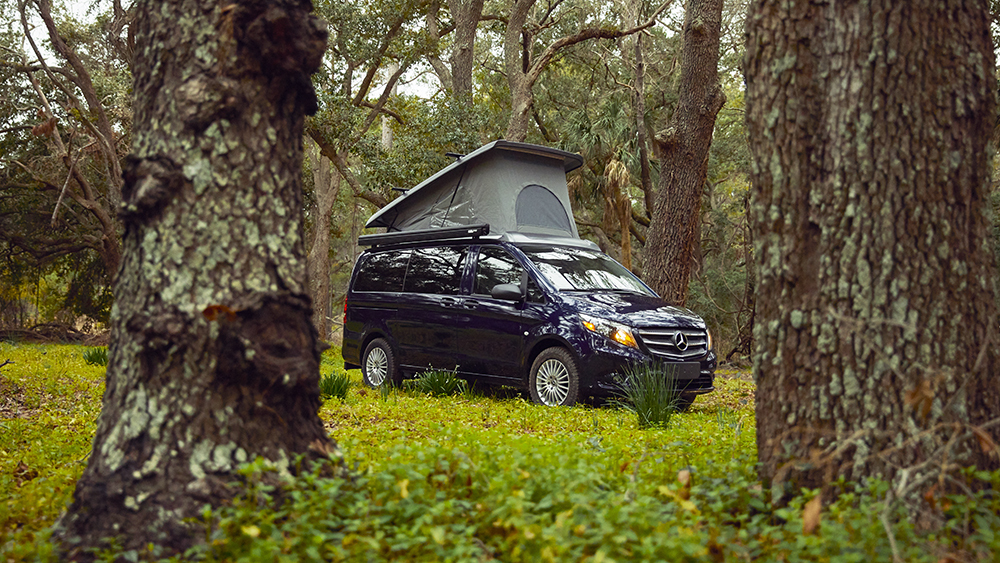 The Mercedes Benz, a well known German Automobile Company, famous for luxury vehicles like vans, trucks, buses and cars. The Mercedes Benz is now introducing its new Weakender. It is generally a classic pop up camper van. It is structured as Mercedes mid-sized Metric Van whose length is like a minivan. Its back seats can be folded to make a space for 2 persons to .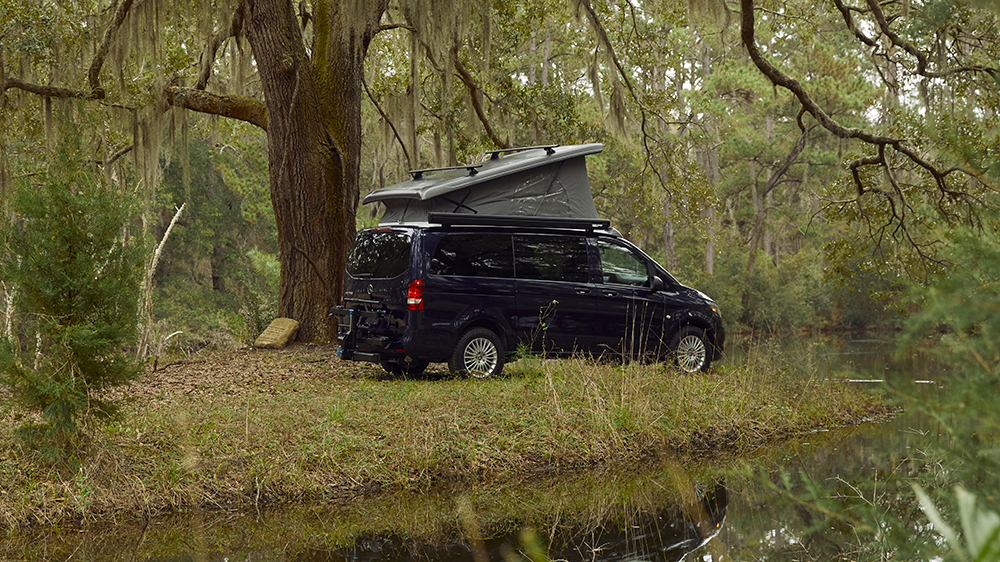 In the same way from the roof a tent like area can be extended more to make the space for two more persons to , hence we can say that the Mercedes Weekender s four. The little rooftop bedroom is equipped with a foam mattress and USB ports to power lights and charge electronics. Additionally, van is also provided with an extra battery to charge the lights and devices.

Mercedes Unveils the Camper Van with a new Weekender Video Review



The folding back to seating position, the back seats can be moved further to create more passenger space o r cargo room. The front seat can also be rotated at 180 degrees to face the back. The weakender has also an availability of the kitchen and shaded sitting area outside. The bathroom o r shower facility is not available in weakender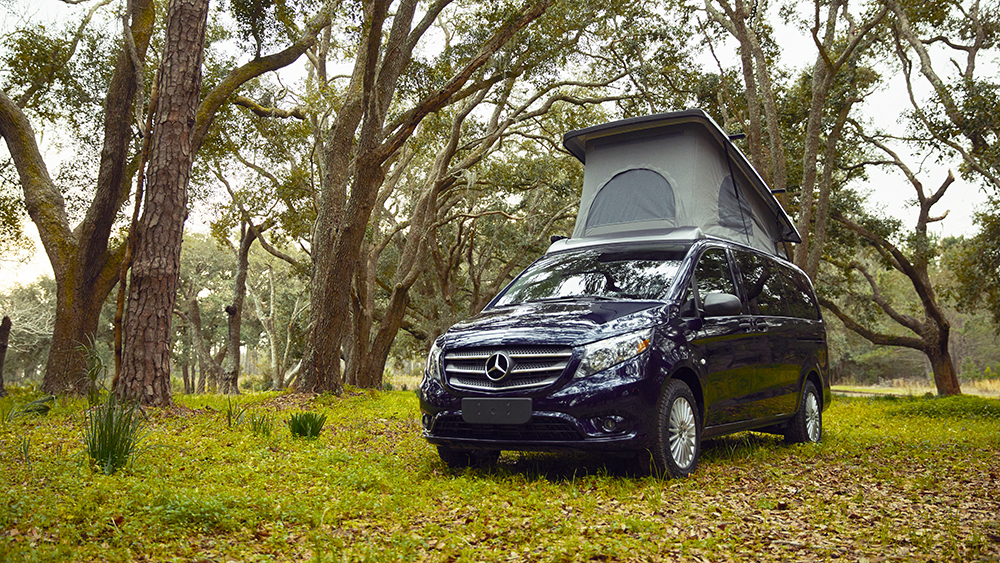 "Pop up campers are iconic and highly functional vehicles," Robert Veit, managing director of Mercedes-Benz USA Vans, said in a statement. "We have known for a long time that this market need was unmet as evidenced by the high demand for aging existing camper vans still on the road."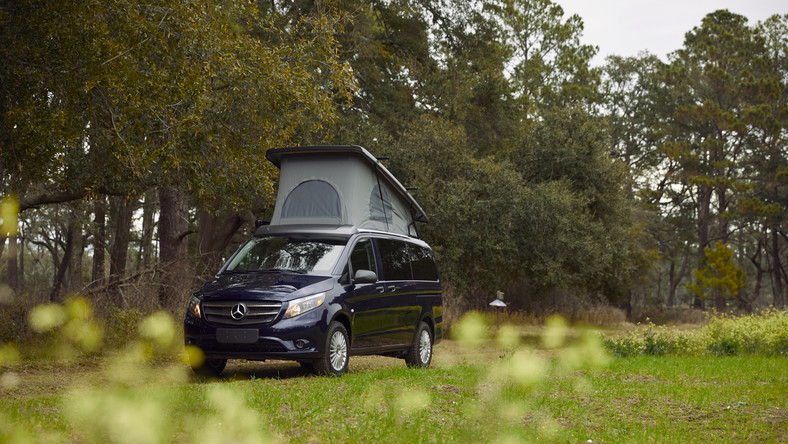 Mercedes already is selling Weakender like vehicle called Marco Polo in Europe. In US the company is introducing such a van for the first time.
Metris van are the predecessor of the Weakender and these vans are assembled in Spain. The task of turning Matris Vans into campers is performed by an Ohio-based company called Driverge Vehicle Innovations in South Carolina. Seattle-based Peace Vans co operated the Mercedes to design the Weakender. Remember that the company already selling its Matris Van.
Mercedes Unveils the Camper Van with a new Weekender Video Preview
The Weakender will go on sale very soon. For such interesting and informative blogs related to automobile industry keep visiting Gari.Pk. Here you can check car prices 2020 in Pakistan for all Used cars and New cars as well.