Most Expensive Car Registration in Punjab
Punjab Excise and Taxation Department
has completed the most expensive
car
registration across the province. It is reported that a resident of Lahore imported
Lamborghini Huracan Spyder
and after that he faced some problems in getting his car registered. The price of the car is reported as Rs.11 crore and cost of the registration of the car is over Rs.4.5 million.
Most Expensive Car Registration in Punjab
. The E&T department said that the price line for the registration of the vehicle is Rs.10 crore and this car is exceeding this price line so the provincial department has excused itself from registration of the sports car. It is reported that the department has changed its rules and upgraded its software and after that got registered this car. The owner of the car told media that he was unable to get registered this car and he has been coming to excise office for ten days. He came to know that there is no rule to get registered so expensive car because it is above the price line.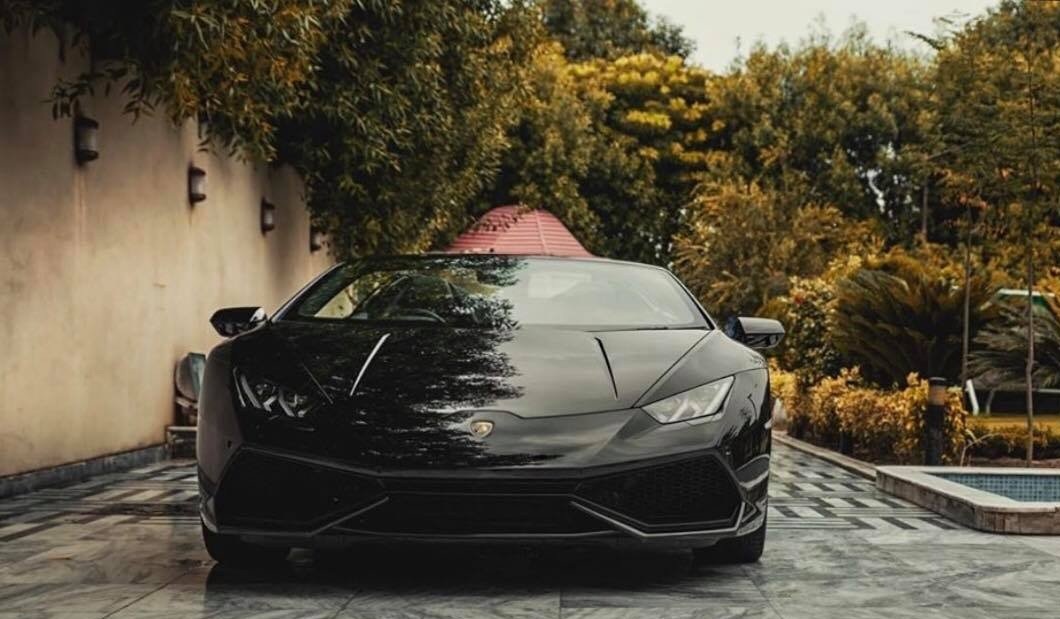 Previously the most expensive car registration in Punjab was
Mercedes
GT series and the price of that car was about Rs.10 crore and excise department received Rs.3.5 million as registration fee of such sports vehicle.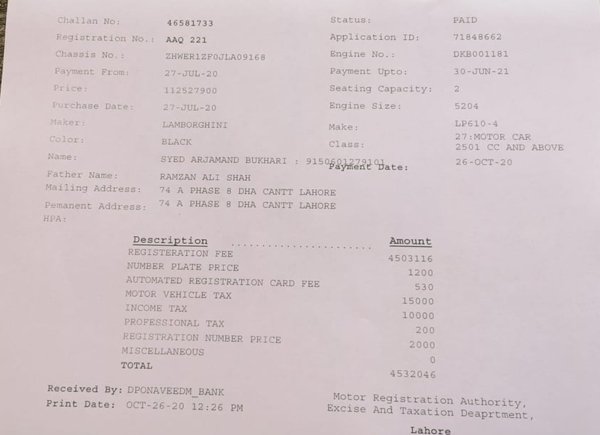 Lamborghini Huracan:
Super car is equipped with 5.2L engine and it is added with beautiful exterior and it has wings at the front, which are specially designed and they penetrate wind at front and the car can reach to its maximum speed. This car has aerodynamic smaller front and it has bid wider back. It is also added with parking sensor and air intake vents at the front side of the car. This car is added with three driving modes including Strada for standard drive, sport and Corsa, which is provided for the track race.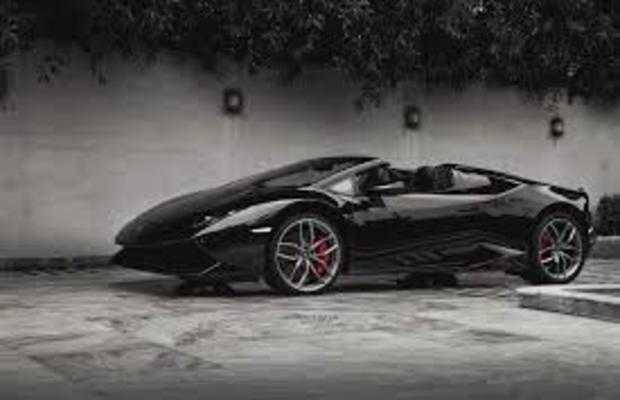 The exciting feature of this car is height control and it can be increased by pushing button on console. This car can drive this
vehicle
on Pakistani roads with speed breakers and potholes. When this car reaches to the speed of 60 km/h, it will come to the original height to extend the stability and traction of the car.