Motor Bikes Entry on Motorways
GARI

Motor Bikes Entry on Motorways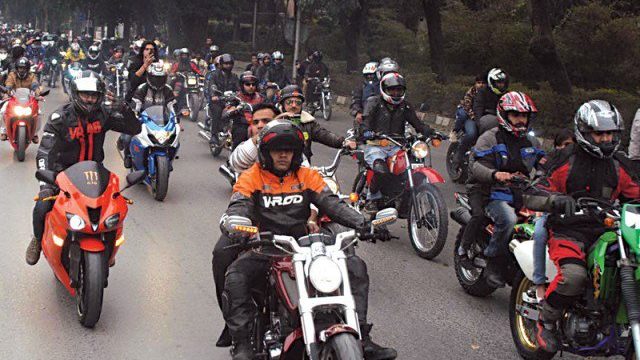 The National Highways and Motorways Police NHMP has announced that
bikers
have been allowed to enter on the motorways after some conditions. It is necessary to mention that two appeals are pending before the Supreme Court of Pakistan. Islamabad High Court allowed the bikers to ride on the
bikes
on the motorways. This decision was challenged in Supreme Court and this matter is sub judiced before Supreme Court of Pakistan and the motor
bikers
have to follow some of the rules, which are made by NHMP. There are some of the salient features of the rules, which are demanded by NHMP.
Motorbikes
Entry on Motorways.
• The bikers, who want to ride on motorways must seek permission in the form of Biker Card, which NHMP can issue.
• The prerequisite for this card is having valid license for
motorbike
, which is issued from NHMP.
• Applicants of the card must be at least 30 years of age.
• All
motorbikes
on motorways must have valid number plate.
• The maximum speed limit will be 110 km/h.
• Bikers will be allowed to enter on the motorways from sunrise to sunset.
• Pillion riding will not be allowed.
•
Motorbike
should be minimum 600cc engine displacement.
• Racing on the
motorbikes
will not be allowed.
• The rider must wear protective gear at all times.