GARI

NED University Student Developed Second Electric Car
- Views 100
- 03 Apr 2021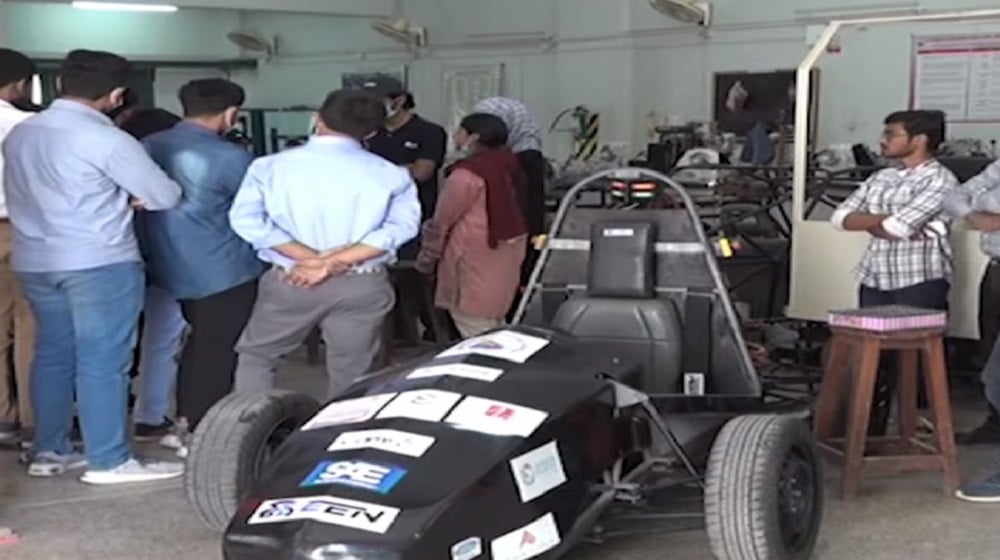 Pakistan's second
Electric Formula sports car
has been developed by students from
NED University of Engineering and Technology
at a cost of Rs. 3.5 million.
According to the details, the car can reach a maximum speed of 120 km per hour while its average speed is 60 to 70 km per hour.
One student revealed that after
Nest developed
the first Formula Electric sports car, the second dream of his superiors in the
engineering department
was to build a second car.
He managed to fulfill the dream of his elders despite facing many challenges related to battery backup and
engines
.
The students were forced to participate in the Formula SAE 2020 competition amid the
COVID-19 epidemics
in
Australia
.
He called on the government to support those plans to encourage students.
"Pakistan has a lot of potential, but no one is sure if they think it will be supported," said one student.