Overlooked Family Car Toyota Sienta Hybrid
- Views 100
- 15 May 2018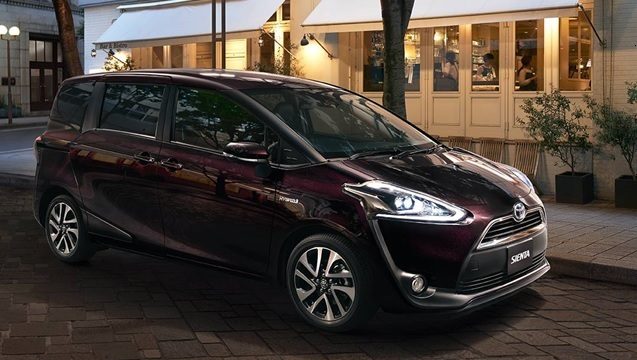 The
Multi-purpose vehicles
have been the popular choice among families and the large ones are spacious cabins and credibility to carry people and cargo. The Japanese automaker has launched the
Toyota Sienta
and it can merge the versatility of the
Hybrid Synergy Drive powertrain
with practicality of MPV and it likes the
Toyota Prius Alpha and Honda i-DCD hybrid
offerings like Jade and freed.
Exterior
The exterior design of the
vehicle, Sienta
is similar to most of the MPVs. It is tall, boxy and upright and the character lines go up and down the car to give it more personality and it helps to stand out from others. It looks better than Honda Freed and it falls well short of Honda Jade and BRV. The car has premium touches including full LED headlamps, optional diamond cut 16 inch alloy wheels and DRLs to make car more appealing. The electronically operated sliding rear doors get in and out of car is simple and the ground clearance is impressive, when you compared to rival models from
Honda
. The largest of speed bumps and potholes will get the driver to make passing maneuver. The overall look of car is compact, premium minivan and it is good for intended purpose of Sienta.
Interior: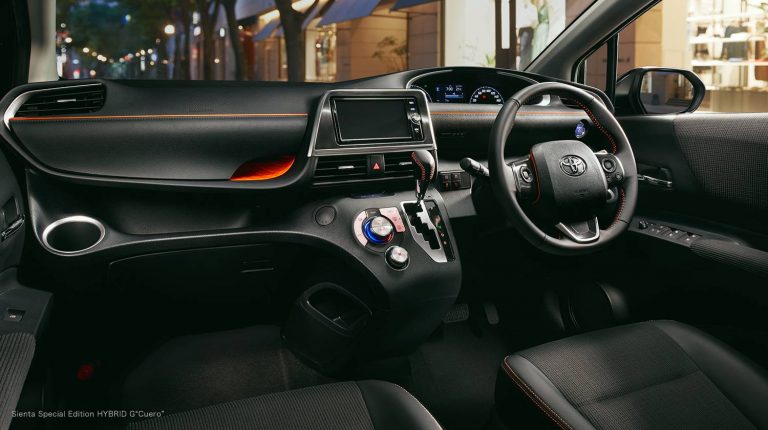 When Sienta comes from carmaker and its popularity is provided from promises of quality and reliability. It is housed with well built interior with material quality, which is step above the Honda Jade and Freed. The surface and touch has the attractive texture, dash, gear lever and the steering wheel and seats are prepared in contrast stitching to give the cabin the premium look. It has 7 inch LCD infotainment, which is mounted in line of sight of driver to reduce the distraction when use it. The instrument panel is located in front of driver and has 4.2 inch LCD helper screen to display the statistics of vehicle including trip meter, fuel economy and odometer.