Pakistani & Japanese Suzuki Alto 660 cc Comparison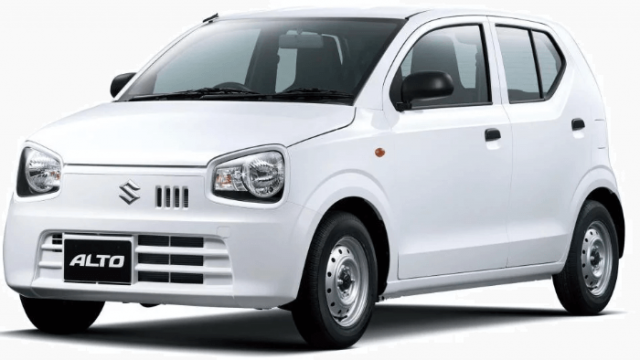 Pakistani & Japanese Suzuki Alto 660 cc Comparison
Suzuki
Alto 660cc has been launched in Pakistan and this successor of Pakistan Suzuki is super popular among the public and iconic
800cc
hatchback Mehran, which has been the top selling vehicle of Pakistan for 30 years. This vehicle was first launched at Pakistan Auto Parts Show 2019, which was organized by PAAPAM. Pakistani & Japanese Suzuki Alto 660 cc comparison.
Suzuki Alto was introduced in Japan in
1979
and now the 8th generation Suzuki Alto has done the debut in 2014 and the current model has completed its 5 years successfully. The 8th generation Suzuki Alto 2019 has been launched in Pakistan and 9th generation is going to be introduced during October 2019 in Japan to make the 40th anniversary of this model.
Variants, Specs and Features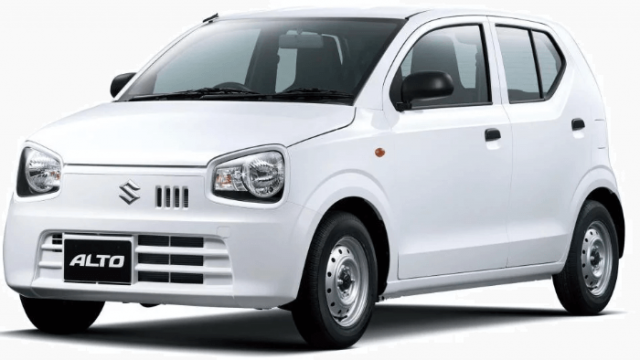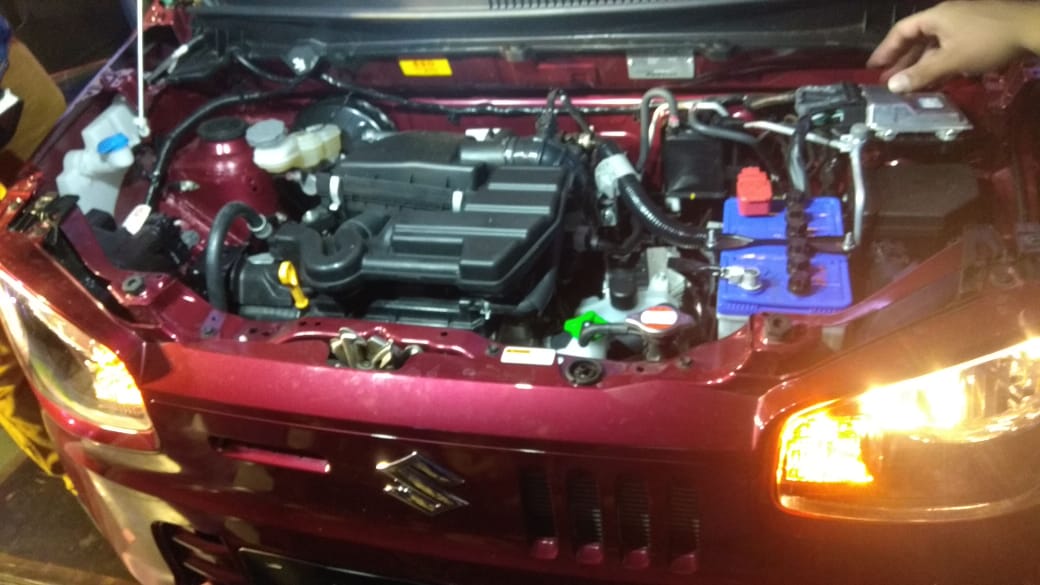 Japanese Alto has three variants like L, S and X and it is added with 658cc 3-cylinder VVT engine and it is powered by three types of transmission like 5 speed manual, 5 speed semi automatic and CVT gearbox model.
Suzuki Alto 660 cc engine will be competing with its Japanese counterparts and there are many other vehicles and there are three variants, which are:
• Suzuki Alto VX without AC
• Suzuki Alto VXR with AC
• Suzuki Alto VXL AGS with auto gear shift
High end variant of Pakistani Alto, VXL AGS is equipped with power windows, retractable mirrors, keyless entry features, immobilizer and ABS. the
vehi
vehicle will feel the quality of doors and seats like Suzuki Wagon R and Cultus. There are two SRS airbags in VXL AGS model.
The Japanese version of Alto has the top of the line features including infotainment, heated seats, airbags, upgraded upholstery, and cruise control. The prominent safety features of the vehicle are collision warning and parking assistance.
Similarities of Pakistani and Japanese Alto
Both Pakistani and Japanese high end variants of Alto have auto gear shift, power doors and windows, anti locking braking system, privacy glass, crystal headlamps and retractable mirrors.
Differences of Pakistani and Japanese Alto
The vehicles have the features like alloy rims, digital climate control, rear wiper, turbo technology and others are not present in Pakistani model, VXL variant. The Japanese X variant of Alto has metallic and grey two tone back door options. It can optimize the driving position to the tilt steering and driver seat lifter with ENE charge and new engine auto stop-start system and ECO Cool.
Comparison in Price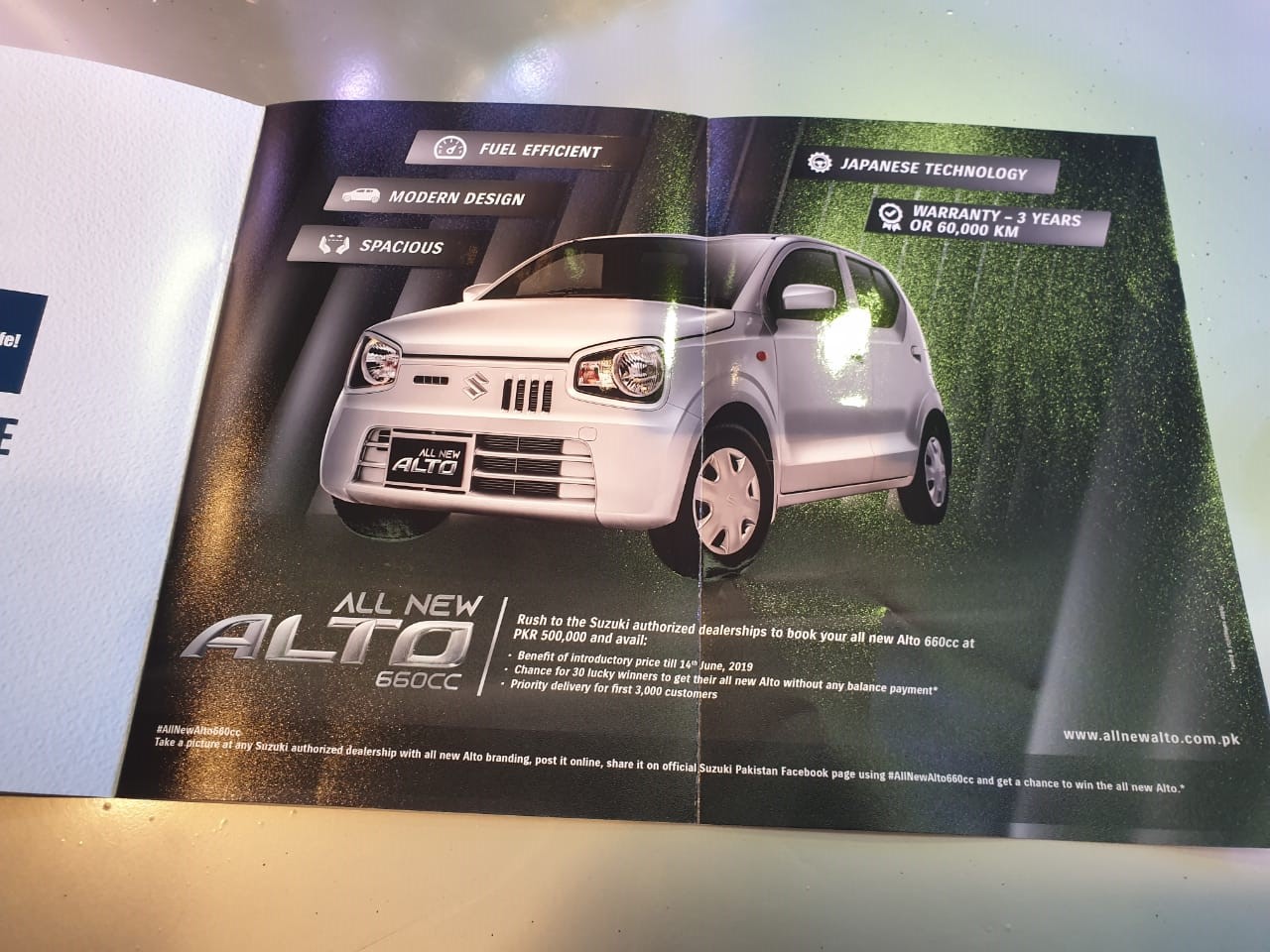 The high end variant of Japanese Alto will cost over 12 lac rupees and Pakistani Suzuki Alto
660cc
VXL variant has the price of
1,295,000
. The booking of the car is now ongoing and you can book with PKR 5 lac and Pakistani Alto is advertised to come with 3 years o r 60,000 km warranty.
Add a Comment "Pakistani & Japanese Suzuki Alto 660 cc Comparison"