PSCA e-Challan Islamabad Registered Vehicles
- Views 100
- 23 May 2019
Punjab Safe Cities Authority PSCA has now started its operation in Islamabad. The PSCA has obtained the details of the
vehicles
from respective excise department regarding vehicles registered in Islamabad to enforce the e-challan compulsion. PSCA e-Challan Islamabad Registered Vehicles.
Islamabad
excise department has provided the details of the vehicles to PSCA, which are registered with Islamabad excise department. Initially, PSCA had the mandate to enforce e-challan to the vehicles registered with Punjab districts and now PSCA has expanded its circle to Islamabad. PSCA has also obtained the data of the vehicles from other province to enforce e-challan of the vehicles in Punjab. Now the commuters with Islamabad registered vehicles will find in the radar of PSCA from next week. The violators will receive e-challan tickets on their address and the department issues the e-challan under motor vehicle ordinance
1965
rules.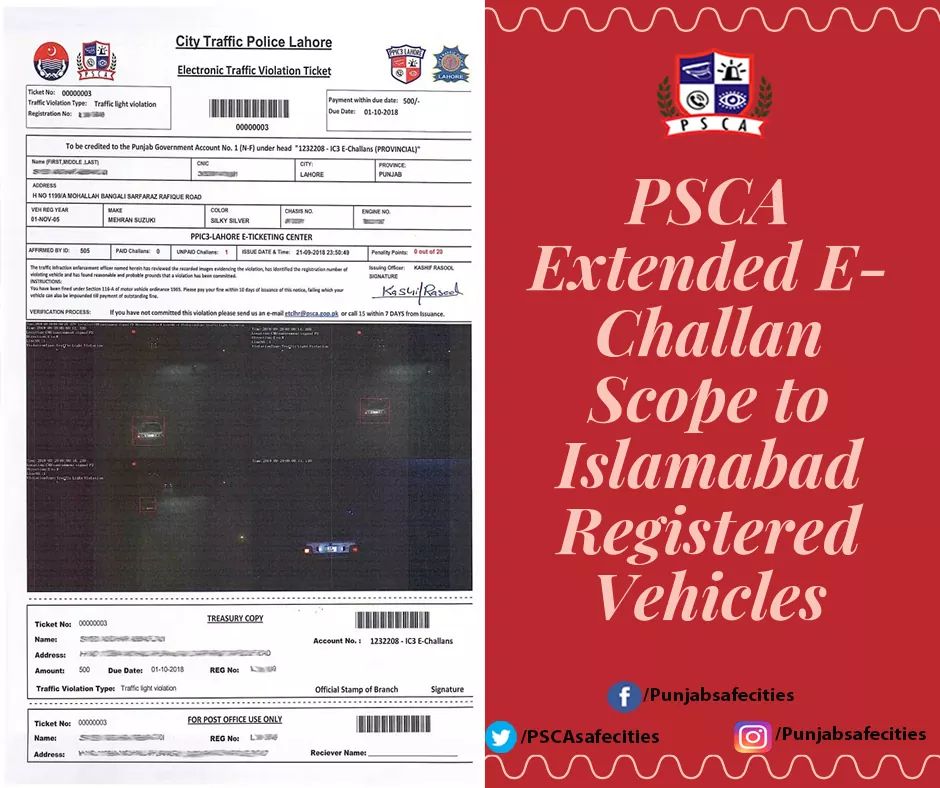 Now CCTV cameras are installed across the provincial capital to take the snaps of the violators in Lahore and the surveillance operations are also monitored at PSCA headquarters in Lahore. The installation of CCTV cameras ensures the safety and security of the people. When the violators will receive their e-challan, they will submit it in any branch of Bank of Punjab and National Bank of
Pakistan
. The department has also added some other banks like HBL, MCB and UBL to receive payment of e-challan.
PSCA
has extended its operation in
Kasur
with the installation of
450
CCTV cameras after increasing number of crimes, security and kidnapping issues in this city. With the installation of the CCTV cameras in the city, the operation will be monitored round the clock and the law enforcement agencies are playing the important role to reduce such type of crimes and incidents.