Punjab Excellent Vehicle Inspection and Certification Center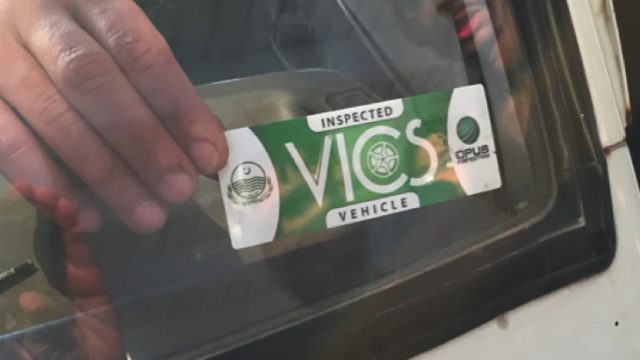 Punjab government
has made it necessary for all vehicles to pass
vehicle inspection test
by closing of March 2019 in order to allow only the fittest
Vehicle
run on the roads.
Punjab Excellent Vehicle Inspection and Certification Centers
.
The
Swedish company
, Opus is going to establish the state of the art
modern vehicle inspection and certification VICS
facility and only fit vehicles are passed and they are allowed to move on the roads. Punjab government will get rid of old transport inspection system. The company has bought the land in Rawat at GT road and it will soon start the operation. When all arrangements of inspection and certification of vehicles will be finalized, the certification facility will be started. The centers of the company are already operated in Lahore. Opus inspection is going to establish about 39 VICS in 36 districts of Punjab. The company has the 7 step inspection procedure, which is based on international standards and they are added with:

• Visual inspection
• Brakes inspection
• Alignment inspection
• Suspension verification
• Emission inspection
• Headlight inspections
• Vehicle Noise inspection
The transport department has fixed inspection fee for each vehicle falling in its relevant category. The fixed fee structure is given as under:

• Transport vehicle PKR 1080
• Delivery van, rickshaws, motor cabs, motorcycle rickshaws PKR 720
The certification of the vehicle will expire after six months and after that renewal fee will be charged, which is also mentioned below:

• For HTV and LTV PKR 540
• Delivery vans, motor cabs, auto rickshaws PKR 450
The government has introduced the new inspection system in order to reduce the accidents on the roads. When this system is implemented, no transport will be allowed to commute on the roads without undergoing Opus inspection test. The new system will ensure road safety and minimize the casualties in the accidents. The transport department will make less effort to bring all vehicles under certification. VICS is divided into three categories of stations, which are mentioned as under:
•
A Type Station:
The first type of inspection and certification would test LTVs and HTVs. The inspection plan is added with setting up of two A type stations in Rawalpindi including station in Rawat.
•
B Type Station:
The second type of stations will inspect the LTVs as there would be single inspection lane. These stations will work in Attock, Rawalpindi and Jhelum.
•
C Type Station:
C type stations will work in form of mobile unit and these stations will inspect
HTV and LTV vehicles
. Initially, this facility will be introduced in
Chakwal
.