Rawalpindi Ring Road Project Finally Starts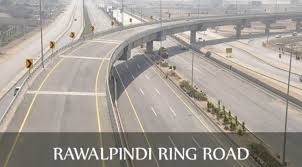 Rawalpindi Ring Road Project Finally Starts
During the new federal budget for fiscal year 2020-21, the federal government of PTI has given the green signal to the long awaiting project, Rawalpindi Ring Road, which is the key factor in growth of the city. Rawalpindi Ring Road Project Finally Starts.

Rawalpindi Development Authority managed the seminar to share the proposal of Rawalpindi Ring Road Project with the linked traders, stakeholders and business community of Rawalpindi and Islamabad. This project has the great significance for the people of twin cities and the construction of this Ring Road will help in decongesting the city and it has become the main issue for last many years. Various special economic zones will be developed there and it will be signal free route and it will also be added with modern town planning practices. The chairman of RDA heard the concerns and suggestions from the participants and he ensured that the traders and businessmen will get the benefit from this project.

This project is 38 kilometers long and it is signal free dual carriageway and the government wants to revise the plan of the project to total length of 64 km. about half of the projects would be part of Islamabad and the total estimated cost of this project is Rs.100 billion. This project will connect the Pakistan secretariat with GT Road at Sangjani Toll Plaza and it will also connect Bahara Kahu with Kallar Sayedan and it will provide the easy route to vehicles, which will enter Islamabad from Gilgit Baltistan and Hazara Division. This project will play the important role to reduce the pressure of heavy traffic on main roads of Islamabad and Rawalpindi. This project will be completed and it will reduce the travel time from one end of the city to other and make the life easier for the travelers.
Add a Comment "Rawalpindi Ring Road Project Finally Starts"