Suzuki Bandit Gsf650sa Price Reduced
GARI

Suzuki Bandit Gsf650sa Price Reduced
- Views 100
- 12 Oct 2017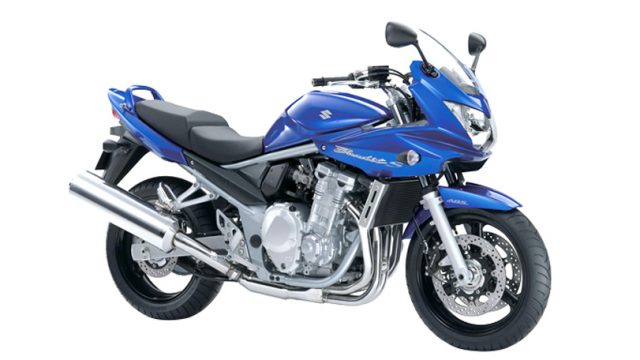 Suzuki
has launched his high end model
bikes
in Pakistan a few years ago, bikes like
Hayabusa, Suzuki intruder, 250cc inazuma and 650cc bandit
. Suzuki also has it usual bikes like GD110 and GS150. It was a good thing that Suzuki has launched his high end bikes in Pakistan. That's another story that how successful was Suzuki in selling those bikes.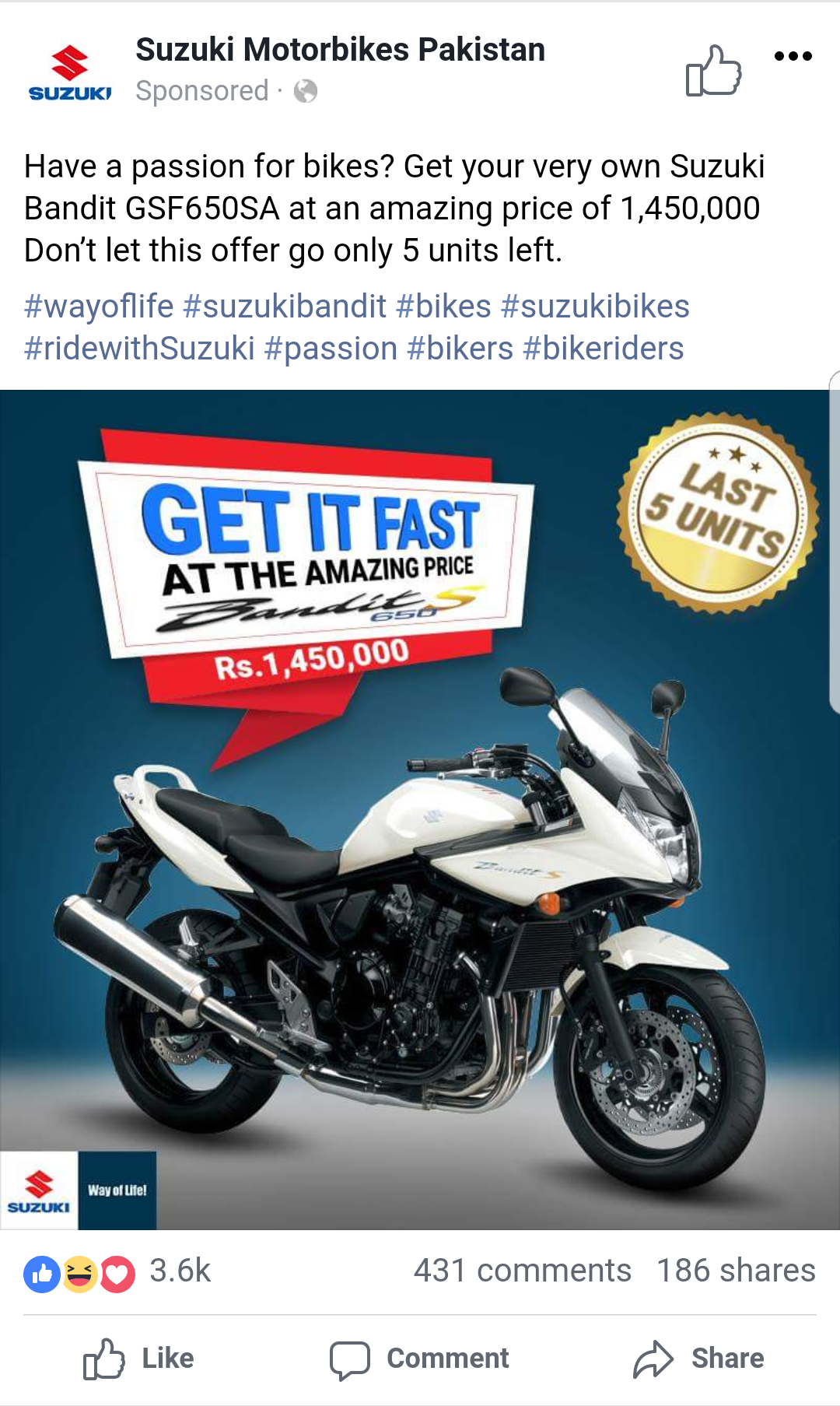 Some months ago
Suzuki
has reduced the price of inazuma from 6.81 lacs to 5.99 lacs to make them more attractive to Pakistani bikes lovers. We have no idea about how successful was Suzuki in selling inazuma after reduction in the price. Maybe there was some hope because now the company has also reduced the price of
Suzuki 650cc bandit
.
The 650cc bandit was previously of PKR 1,550,000. And now it's of 1,450,000, a full lac down of the previous price.
There are only 5 unit of Suzuki bandit left in the company and the Suzuki want to get rid of those bikes that's why they cut off one lac from the price. How lucky Suzuki will be in selling those units, but no harm in trying. One can argue that if someone has 1.5 million in his pocket for a bike, then he will be waiting that Suzuki reduces hundred thousand from the price.