Suzuki Cultus and Zotye Z100
- Views 100
- 09 Sep 2017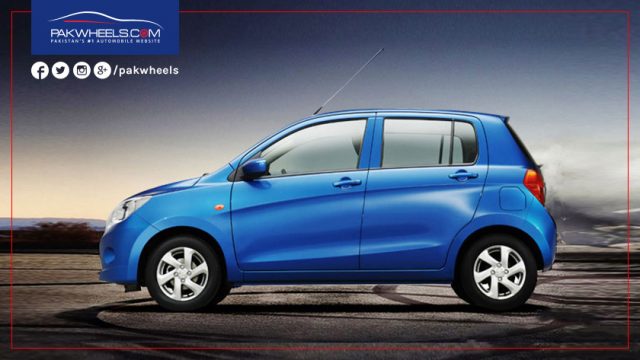 Various positive changes have been made in the auto policy 2016-21 and automobile industry of Pakistan witnessed some positive changes in it. The introduction of mid range and smaller vehicles in Pakistani auto market is reduced.
The hatchbacks are getting popular in Pakistan in urban areas as these cars are reasonable for middle class families so it is Zotye Z100 versus
Suzuki Cultus
.
History:
Before you talk about the technical overview of the two vehicles, the clients need to find their history.
Suzuki
has launched the third era of Cultus in Pakistan on 22 April 2017 and it is rejuvenated the Cultus brand name and it delivers the more refined and bolder Cultus. HRL Motors have teamed up the Zotye China to introduce the affordable cars in Pakistani market and the first is provided in the market and it is called Zotye Z100.
Exterior:
Third generation Cultus has compact hatchback design and the front fascia is involved in the angularly shaped chrome grill, which is settled between smooth headlights and they are set over standard round formed fog lights. The back of the vehicle has trapezium formed up-swept stacked tail lights. The overall exterior of Suzuki Cultus is unique and proportional and it is much of stretch outrace than other imported hatchbacks, which are provided in Pakistan.
Z100
is provided in three variants, which are Comfort, Standard and Elite and it has alloy rims and the electric rear view mirrors.
Interior
The interior of the
vehicle
, Cultus is highly balanced and refined fulfilling with the requirements of family hatchback. The inside of the car is provided with standard Black hued texture and the elements of third generation of Cultus are Dual front airbags, CD players with AUX and USB opening, power windows and power mirrors. Overall cabin of Cultus is extremely roomy and reasonable.
Z100 has impressive array of features to include
alloy wheels
, anti theft system, power windows, manual air conditioning, electric rear view mirrors, central locking, 2 speaker stereo system with radio and MP3 interface, trip computer, electronic power steering and 4.5 m turning radius.
Colors:
Suzuki Cultus is provided in the market in 7 different colors, which are Graphite Grey, pearl red, cerulean blue, white, silky silver, super pearl black and sand beige. Z100 is provided in the market in 4 colors like white, blue, red and silver.
Engine Capacity and performance:
Third generation Suzuki Cultus is added with 1.0 liter DOHC 12 Valve engine. Zotye Z100 is equipped with EURO 4 compliant 1.0 liter 12 valve inline 3 engine, which is mated to 5 speed manual transmission to produce 67 bhp at 3500 rpm and it has maximum of 66.4 lb-ft of torque. It allows Z100 reaches to top speed of 150 km/h and HRL claims that Z100 returns 18.9 km/l to combine with 35 liter fuel tank, which should make for theoretical driving range of 660 km on single tank of fuel.
Safety Measures:
Suzuki Cultus 2017 is added with keyless entry and immobilizer as the standard in two versions. VXL gets 2 SRS airbags and ABS brakes as the matter of course and VXR does not have these features. They are also added with safety belts and back seat child locks, which are standard.
Price:
The two variants of Suzuki Cultus are added with the following price tags:
• Cultus 2017 VXR – Rs. 1,250,000
• Cultus 2017 VXL – Rs. 1,391,000
HRL Motors
have the prices on the introductory 1000 cc manual transmission model of Z100 in Pakistan, which is provided at Rs.1,172,000 officially. You can get booked our car for as low as Rs.25,000.