Swat Motorway Plays Pivotal Role in Promoting Tourism
- Views 100
- 25 Jun 2019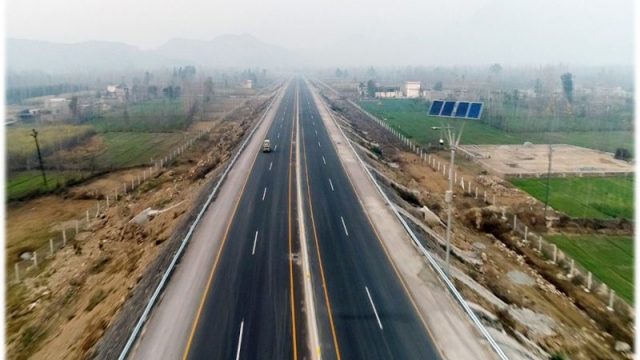 Swat Motorway is going to be completed in near future but this motorway is opened for light traffic for the commuters of this area and for the tourists to reach to different tourist destinations. On the days of eid ul fitr, Swat Motorway was opened for the people so that they can reach their homes on this Eid and the tourists can reach to tourist points to get the enjoyment of beautiful and enchanting valleys of this area. This motorway is 81 km long and there are many interchanges on this motorway including Swabi, Mardan, Malakand, Chakdara. This motorway has 4 lanes and the travelers gave the overwhelming response during the first three days of opening of Swat motorway. This motorway will become the gateway to promote tourism to the most beautiful places of KPK province. It helps in reducing traveling time from 3 hours to 45 minutes to reach to Chakdara. The large number of people can reach to their homes during the holidays in very short time. Swat Motorway Plays Pivotal Role in Promoting Tourism.
This newly built motorway is started from Islamabad – Peshawar M1 motorway through the Kernel Sher Khan interchange. From this interchange, it passes through the districts of Swabi, Mardan, Malakand and reach Chakdara in Lower Dir district. Khyber Pakhtunkhwa Highway Authority has awarded the contract for the construction of Swat Motorway to Frontier Works Organization FWO. There is the twin tube tunnels extending to 1.3 km and it pass through the hills at Zulamkot and Allah Dhand Dheray near Chakdara. This motorway is 80 meters wide and has four lanes but there is capacity to extend this motorway to six lanes, when it is required to extend it in the future. There are six interchanges including Kernal Sher Khan, Dobian, Ismalia, Bakhshali, Katlang and Palai. The land will be issued for the construction of the 7th interchange at Chakdara and due to this issue of land, the construction of the interchange at Chakdara is delayed.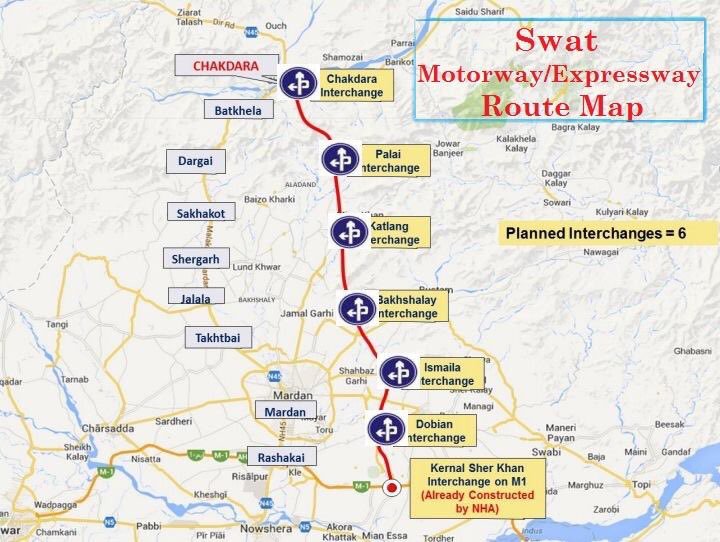 Swat Motorway is distributed as 2 km located in district Nowshera, 18 km in district Swabi, 40 km in district Mardan and 21 km in Malakand district. When the Swat Motorway was opened on first day of eid, it was recorded that 12,000
vehicles
passed through both sides of motorway and on the coming two days, the number of vehicles were recorded as 11,000 and 11,500 cars on this motorway. Now the people and tourists can get this advantage to use this motorway to reach the tourist destinations in Malakand division. The construction work on the Motorway is in progress but the light vehicles are allowed to travel on it. FWO did not disclose to complete this mega project but it is expected that the remaining work on this motorway will be completed in short time. As far as the refreshment on motorway is considered, there is only one refreshment spot, which is located at the distance of 42 km from Kernal Sher Khan Interchange near Katlang.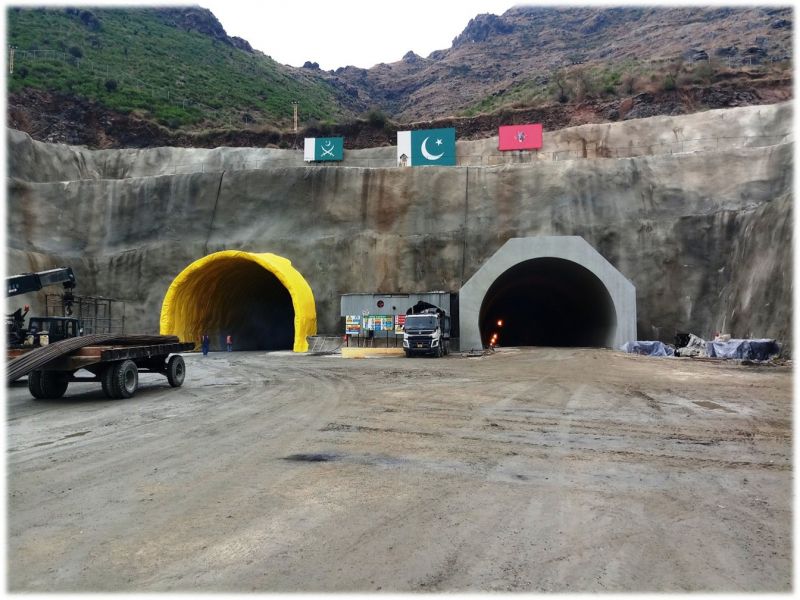 The shortcomings of Swat motorway is rest area and various other service areas are under constructions, which will be completed in near future. These service areas will be constructed just like the service areas on Islamabad – Lahore motorway M-2. In the future, the large flow of traffic is expected and it will demand for extension of motorway to six lanes. The commuters, who traveled on this route, they have complained about some uneven patches on the motorway and FWO is confident to complete these shortcomings. The construction of Swat Motorway is the great way in terms of development of the area, reduction of distance, expanding roads network and exploring new tourist destinations. It will provide various benefits to local people and to the tourists, who like to go to different tourist locations.